Project Report

| Sep 13, 2021
Refugees Support Flood-Affected Communities in Germany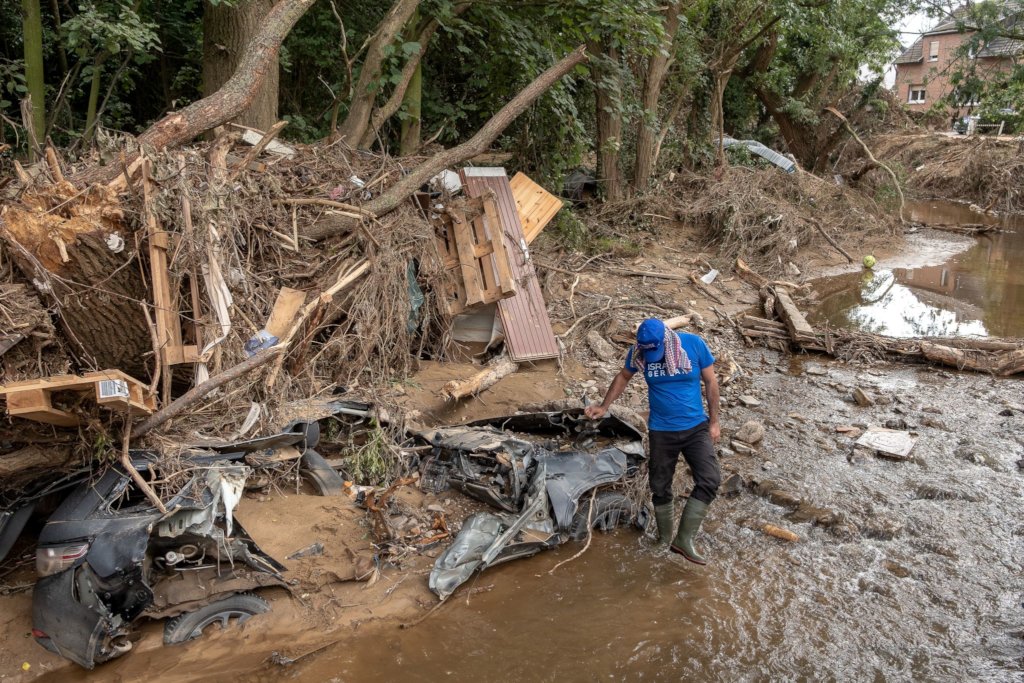 Following destructive flooding in western Germany in June that caused at least 220 deaths, staff and volunteers began responding in North Rhine-Westphalia and Rheinland Pfalz. The team is working in multiple communities on clean-ups and property rehabilitation, distributing necessary equipment, and assisting other organizations also responding. They are providing psychosocial support for children in affected areas, focusing on resilience and reducing stress through art therapy.
Refugee leaders and volunteers are integral to the response efforts in the country many now call home. Many of the refugees volunteering are part of Kompass, IsraAID Germany's refugee leadership program. Mohammad, a member of the Kompass program, is a refugee leadership facilitator responsible for mobilizing refugee groups to take part in the emergency response.
The group of refugee volunteers are participants in IsraAID Germany's "Navigators" program, which provides young refugees with leadership training, integration support, and opportunities to engage in community service. They have joined German and international members of IsraAID Germany's staff, including psychosocial support specialists, in the North Rhine-Westphalia emergency response team.
Bshesh, 28 years old from the Kurdistan Region of Iraq, described volunteering to join the flood relief team as "a thank you to all Germany, as my life has been saved and I have been healed here. Here I could build myself a new life. And I am always ready to help, to show my gratitude towards Germany."
Hamid, a stateless 33-year old based in Berlin and member of IsraAID Germany's team, said:
"As I saw the pictures of the flood, I remembered how I arrived in Germany in 2015. At that time, pictures of refugees arriving here were all over the news and many people saw them and did not wait, reacting immediately to support us. I have learned from that situation and I wanted to do it the same way this time. Not waiting, but going out to help without hesitation."
Hamid has been an IsraAID Germany employee since earlier this year, leading online language classes for refugees.