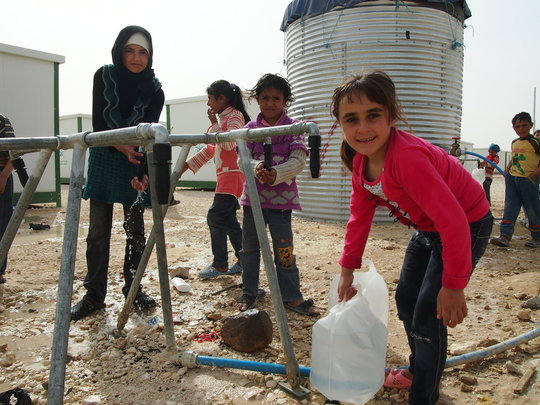 Escaping violence is no easy feat, and those who are able to run away from its grasp do not always find peace. The Syrian Civil War has forced more than 2 million people to flee their homes, creating one of the biggest diasporas in contemporary times. However, thanks to your kind donation, GlobalGiving's partners such as the World Food Program USA, Oxfam America, and Relief International were able to provide food vouchers, warm clothes, and education to refugees and refugee children. From all the corners of the world, these successful stories serve to exemplify how much a person can help, even from outside. Following are some great stories from our partners:
Jordan was one of the many countries where victims fled to after the conflict started. Today, around 110,000 people seek refuge in the Zaatari camp, a number that could exceed 10 million next year. The World Food Program USA has brought lifesaving relief and food aid to approximately 3 million people monthly living inside Syria, and 1 million refugees living in Jordan, Lebanon, Egypt, Iraq, and Turkey. Furthermore, the World Food Program has created a food voucher system in which families are able to purchase the products of their choice. Um Shadi, one of the many people in the camp stated families are now much happier because they can "buy what we want; we are very happy with the vouchers". This great initiative also led to a small boost in the local economy.
It is important to understand that the quality of life of these refugees dramatically took a turn for the worse. These cold winter months have affected many of the people living in these camps; Oxfam America and its partners have helped thousands by providing them with warm clothing, blankets, heaters, rugs, and much needed plastic sheeting to weatherproof their shelters. Moreover, Oxfam America has been making great strides to improve the water, sanitation, and hygiene conditions. The Zaatari camp now possesses emergency latrines for 20,000 refugees and sanitation facilities (such as toilets, laundry areas, and showers) for 8,000 people. The long term goal for Oxfam's technical team is to be able to assist up to 300,000 refugees through the improvement of water supplies and sanitation facilities.
While this period of conflict will end soon, it is the next generation that will decide the future path of the country. That is why education is of paramount importance. Over 1 million of the refugees are children, and they make up half of the current growing Syrian refugee population. Due to the conflict, their education has been interrupted, accompanied by the psychological trauma as a result of the war. These uneducated children who haven't been attending to school in years are the results of the conflict and the future of the country. Thankfully, Relief International has been focusing on protecting these children by helping them catch up in school at the Relief International educational center, where they can feel secure while receiving psychosocial relief. Thanks to the many tireless volunteers, children receive classes and organize recreational activities. These kids are determined to continue their educational dreams, and your contributions continue to fuel and make those dreams possible.
Though violence will continue, solidarity and peace will reign on. The evidence is in the thousands of GlobalGivers like you that continue to help GlobalGiving's partners to provide clothing, sanitation, shelter, and an education to the millions who were misplaced. For the future of Syria is in the hands of its people, but the future of humankind lies in the solid concepts of cooperation and solidarity.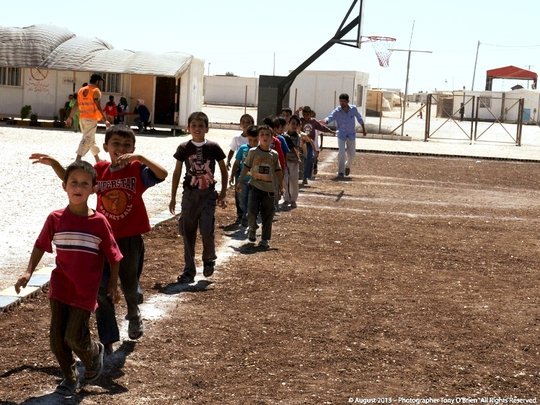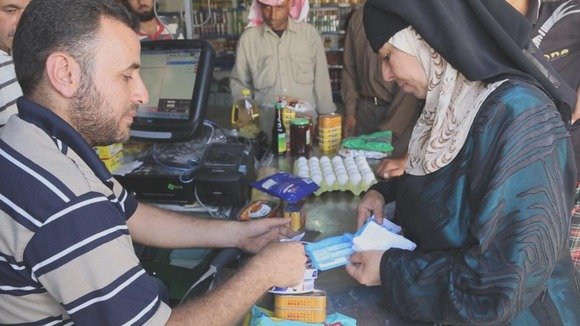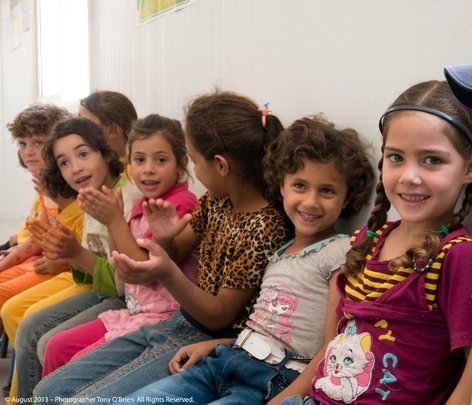 Links: