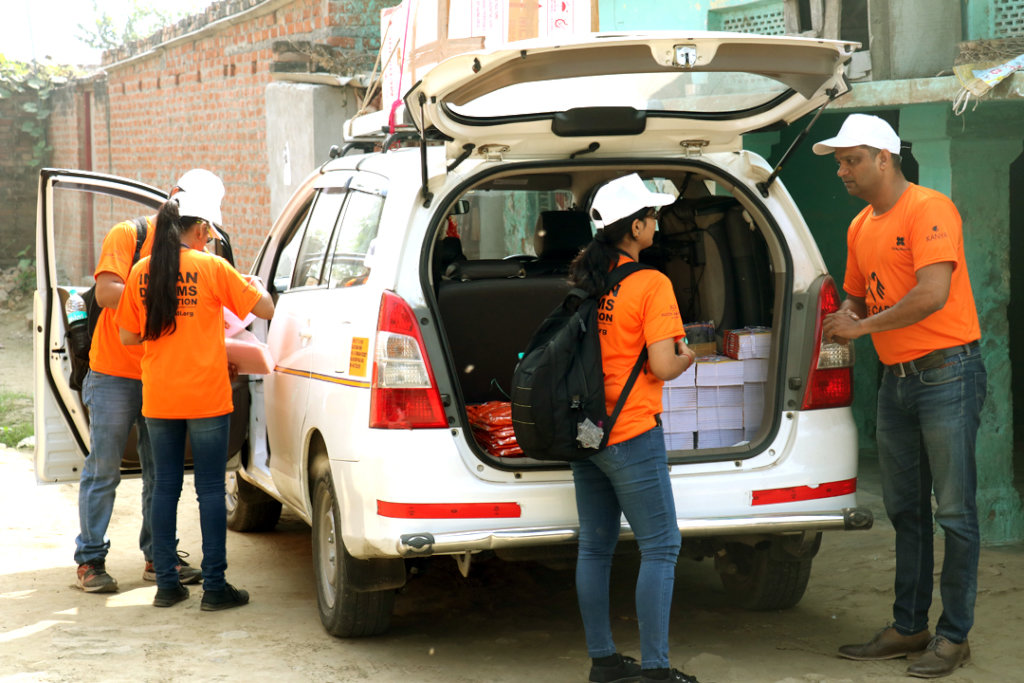 Hetmapur Udhiya" is a small village in the "Batnera Village panchayat", located on the bank of Ghaghara River at the Suratganj block of the Barabanki district in the Uttar Pradesh state of the India. Ghaghara is the river flows between two Gram Panchayats of Suratganj block, one of them is Tapesipah village, and another one is Hetmapur Udhiya village. Hetmapur Udhiya located right across the Elgin Bridge, every year the residents of these villages have to lose their lands, lives and money due to floods.
In August 2017, district weather department had declared that Ghaghara River crossed its danger mark and now it came to the land surface. However, after the declaration of the flood, many families had lost their homes, lands, human lives, cattle, money resources, grains and almost devastated by this disaster. It was the most panic and suffering moments for the entire villagers. The villagers narrated their pains with tears in their eyes that the whole grounds, agricultural fields, community health centre, schools, and their huts were destroyed due to the flood. There was only water all around. Most of the families had left their homes in search of shelter and food for their children and other family members.
There are 156 families residents in Hetmapur Udhiya village. Some of the families were much affected by this disaster and counted with the human loss in the families.
"Poonam", a resident of the village told her story with sinking heart and tears in her eyes, "I have lost my husband in this flood. He was the single earning member of the family. Now, there is no other resource of income for us. Every morning brings a new challenge for Poonam to survive.
Indian Dreams Foundation has conducted family and community survey in the flood-affected village and come with many shocking facts from the residents, post floods devastation.Initially, post flood, villagers had to face very crucial time for their survival, even they have to use toilets in flood only.Things become worst, and life worsens post flood for the villagers.
During the family survey, IDF founded that the sanitation was the significant issues for them. Most of the people especially adolescent girls and women were suffering from unhealthy hygienic practices and situation become worst during their menstrual.Most of the people go for toilets in the open defecation, due to this unhealthy practices, the significant ration of the population was severely affected by life-threatening disease likes dengue, cholera, and viral fever.
Indian Dreams Foundation has initiated spreading awareness among the villagers towards the health, hygiene and well being through workshop and counselling.
IDF also distributed a Health and hygiene kit (which contains bathing soap, Dish Wash Soap, toothpaste, toothbrush, Shampoo, Socks, Scarf, Panty and Sanitary Napkin) to approximate 300 girls and women of Hetmapur Gram Panchayat.
This activity has indicated positive changes among the villagers towards their health and hygiene practices for managing their lives affected by this disaster.