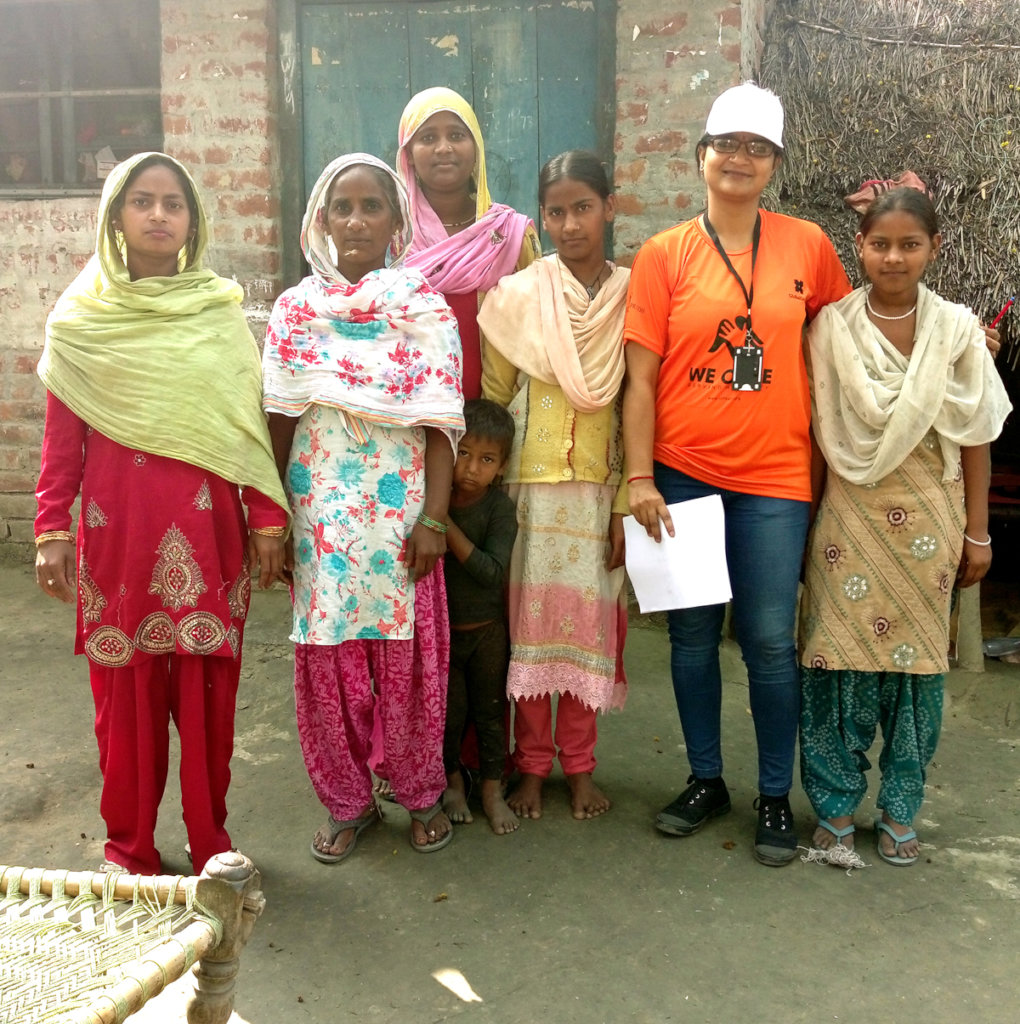 Dear Friends,
Greetings from Indian Dreams Foundation!
It is my pleasure to share our recent report on the progress of disaster relief project "WE CARE" which is dedicated to educate, sensitise and aware flood-affected population especially children, adolescent girls and women through counselling, awareness workshops, focus group discussion etc.
In our previous reports, we have mentioned that we have conducted awareness session with school girls on the importance of menstrual hygiene management for their well-being. About 120 girls have participated and received the hygiene kits. Along with this, we have conducted WASH workshop for all school children and realised them the importance of hygiene practices.
During the awareness workshop at the flood-affected village, we met with a young woman Pooja who is twenty-six years old and has three children. The flood divested her badly, and she lost all her hopes for the better future. She is a single earner for her family, as she lost her husband due to lack of treatment; her husband was suffering from dengue fever, and he was not treated properly due to weak economic condition and inaccessibility of therapy in flood-affected areas. She has a responsibility of all his three children; she struggles a lot to manage meal for them.
She described that sanitation facilities were limited and they are practising open defecation which further contaminates water sources, exacerbating the risk of transmission of water-borne diseases. She mentioned "I afraid to go outside for nature calls; it becomes tougher for me when I get my monthly periods. I use cloths to manage my period blood and reuse it until torn".
When our team asked her regarding what is menstruation & sanitary pad? She replied "I don't know about menstruation, I think it's a curse and god is punishing me. Sanitary Pad! What is this and how it looks like? I have not seen it before".
Our team described the scientific phenomena behind menstruation and why Menstrual Hygiene is vital for every woman. The team provided her hygiene kits to manage her periods and transfer the same knowledge to her elder daughter to stay fit & healthy. She was happy to find sanitary pads and eager to use it during her next periods.
Our continuous efforts to improve the lives of flood-affected adolescent girls and women are showing the positive impacts on their health.
Do contribute to help us for the cause that can change the lives of the girls and women of the flood-affected areas.
Thanks