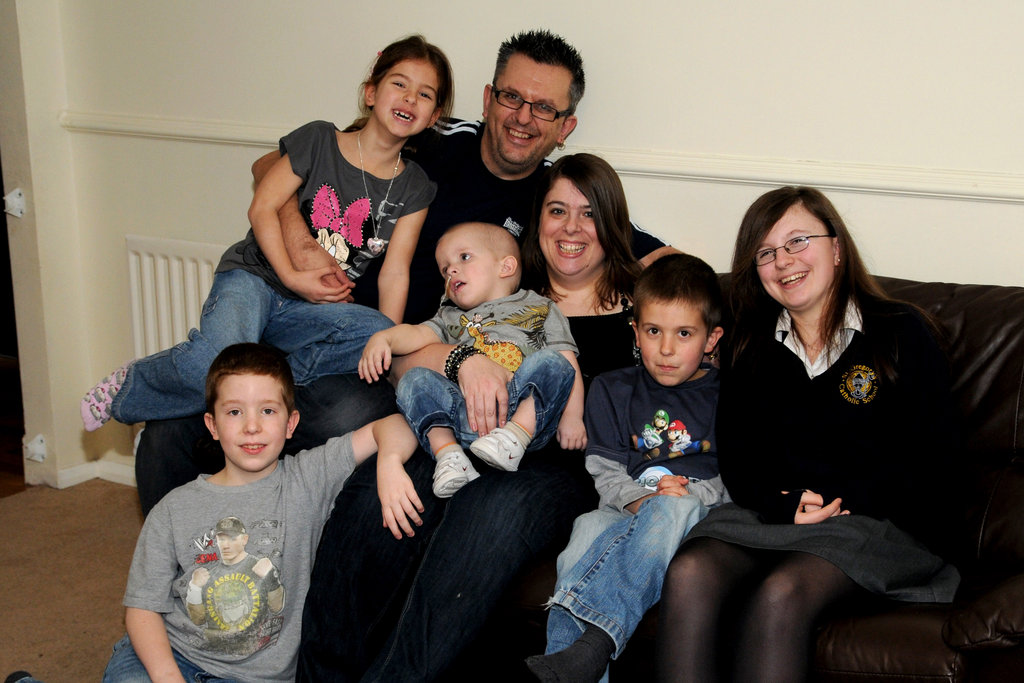 Two year old Malachi Tyler was diagnosed at birth with Neurofibromatosis, a genetic condition which varies from one person to another even in the same family. Some people will be mildly affected with very few health problems while others will have some serious health problems making their daily life difficult.
When Malachi was just one, his parents first noticed that he was walking around furniture and he was diagnosed with muscle hypertonia and a MRI Scan was arranged at St Thomas Hospital in London.
Four out of six of Malachi's siblings have NF of varying degrees so mum Emma wasn't unduly worried when they were told that he had the same genetic condition. About two weeks after the scan, Emma received a call from the hospital to say that they would like to see them the following day. "I was very scared when doctor wanted us to go the following day. It was too much for me to bear and I wanted to know more there and then; there was no way that I could wait until the following day." The doctor said that scan results showed Malachi had an optic glioma; a tumour that grows in various parts of the brain. The family went to the hospital the next morning and were told that their son had no sight in his left eye and limited sight in his right and that further deterioration should be expected. Malachi was immediately referred to the Royal Marsden Hospital in South West London to receive his chemotherapy and that's where the family first heard about Rainbow Trust. Tori, one of the Surrey care team workers was assigned to the family and since that time, the family has never looked back.
At the end of last year, the worst happened. Emma noticed that Malachi was now walking into furniture and called the hospital for an urgent appointment. They confirmed what Emma knew, Malachi had gone completely blind, "Even though I knew that Malachi had lost his sight, it was a sad day when we got it confirmed by the doctors."
"Over the last year, we've had some pretty dark days and we were all thankful that Tori was there to share them with us. When Tori visits, she will spend time with Malachi's other siblings and has built up such a good rapport them all. Also Graham and I are grateful for her for the support she gives to us. She will pick up and take the children to school and has taken Malachi to hospital when we've not had access to a car. I know that I can call Tori whenever I need her if I need someone to talk too. We really appreciate the care and support Rainbow Trust has given us, in fact, I don't know how we would have survived without it!"
Tori said: I enjoy working with the Tyler family because they really do utilise me and I believe that I'm making a real difference to the family and that's what it's all about."