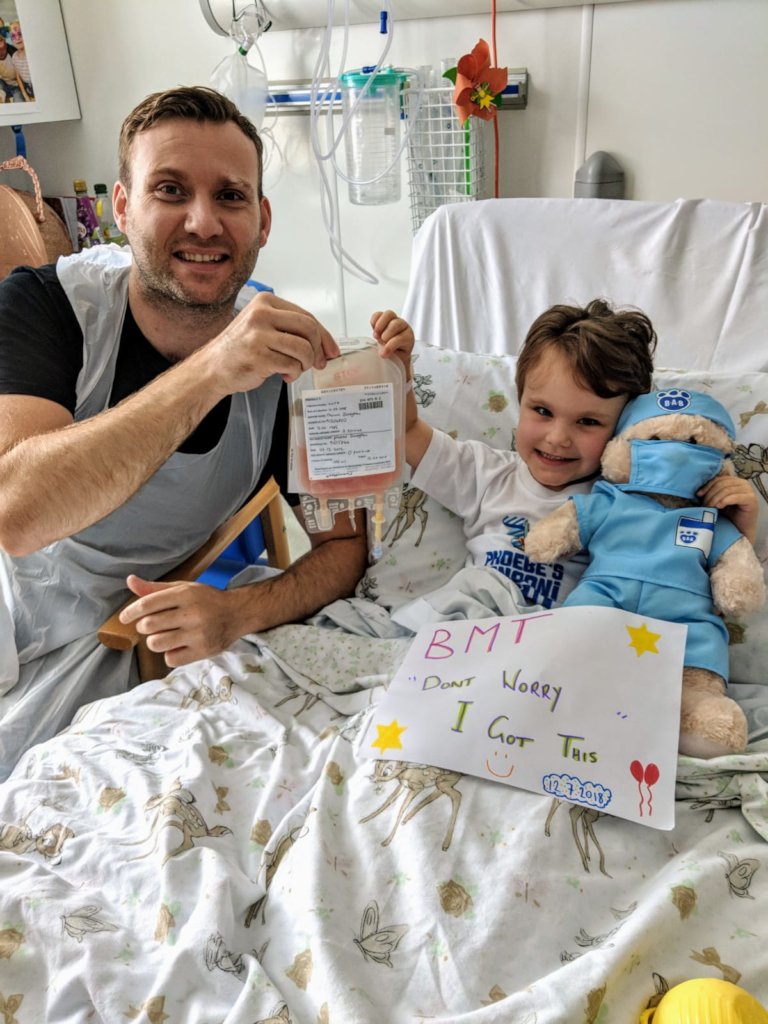 In March 2018, Phoebe was diagnosed with Fanconi Anaemia (a rare disease that affects the bone marrow which results in decreased production of all types of blood cells). She'd had severe pneumonia over Christmas, and had blood tests done.
The tests revealed that Phoebe's bone marrow was failing so she had a bone marrow transplant (BMT) in July 2018. Tom, her dad, was a donor, which is very rare. If Phoebe hadn't had the BMT when she did, she would have been more susceptible to leukaemia later on.
Phoebe had to spend 37 days in complete isolation after the transplant, where she could not have any visitors aside from mum and dad. They had to scrub in every time they went in and out of the room and all they could do in there was keep her company, watch some TV and play games, day in and day out.
Then, Phoebe was in semi isolation from August 2018 where she couldn't mix with people outside of the family as her immune system was still compromised. It's only now that Phoebe is able to start seeing friends and going to parties.
Whilst in hospital, a friend recommended Rainbow Trust to help the family better cope so they met Monica, a specialist dedicated Rainbow Trust Family Support Worker.
Both mum and dad work so they didn't know anything about the medical world or the benefits out there for families like theirs. Monica from Rainbow Trust was a huge help.
Monica would also spend two hours with Phoebe so mum could get out for a break. Those days in hospital were so long - so the break made such a difference to mum and dad. Phoebe absolutely loved spending time with Monica and mum could spend some time supporting her other daughter, Harriet.
Phoebe's mum said: "Having our Rainbow Trust Family Support Worker, Monica, has been a huge support to me and my family. Having Monica come in to give us a break made such a difference for all of us. She has supported and guided us through a very difficult year."
When serious illness affects a child like Phoebe family life is turned upside down and time becomes more precious than ever. Rainbow Trust pairs each family with a dedicated expert Family Support Worker to help them face and make the most of each new day.