Project Report

| Dec 10, 2020
Christmas is the perfect time to give hope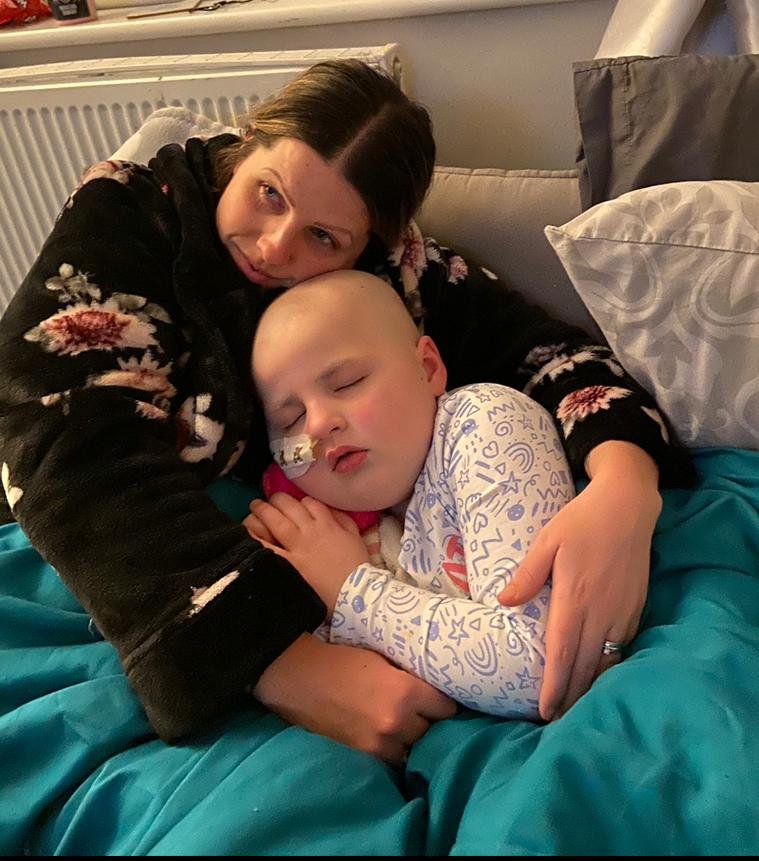 My name is Aimee and I would like to tell you about the difficult journey we have been on since 2015.
My daughter, Phoebe, was just 14 months old when she was diagnosed with leukaemia. The whole world came crashing down for me and my husband, Nathan.
Phoebe spent two months in the oncology ward, very ill. We tried to keep things as normal as possible for Ollie, our three-year-old son, but juggling everyday tasks with Phoebe's illness was very hard.
Rainbow Trust Family Support Worker, Amelia, started supporting us, providing sibling support to Ollie, playing, looking after him and comforting him.
It was such a weight off my shoulders knowing that Amelia was looking after Ollie so that I could be with my sick child.
Phoebe had chemotherapy every day for two and a half years and trying to split time between her and Ollie was really hard. With Amelia's support Ollie became a happier child, more confident and more settled. Amelia gave him play time and fun and emotional support - she was there especially for Ollie and this made a huge difference.
After nearly three years of gruelling treatment Phoebe recovered. But, just before Christmas last year, she relapsed.
Phoebe needed a bone marrow transplant so we faced a major medical procedure, the risk of side effects and Phoebe being in isolation at the hospital for at least six weeks.
Rainbow Trust Family Support Worker, Charlotte, started supporting Phoebe ahead of her bone marrow transplant but on 1 December Phoebe was admitted to intensive care. She was unable to talk or walk and slept for most of the days. Her brain shut down.
We were devastated and very frightened. For a while, the doctors could not work out what was happening and told us to prepare that Phoebe may not get better.
Family Support Worker, Charlotte, was by my side, focussing on my emotional and physical wellbeing at this horrendous and very scary time. Charlotte helped me to cope with the uncertainty of it all.
Then, the day before Christmas Eve, Phoebe woke up. This was a wonderful early Christmas present but we didn't have a special Christmas, all together as a family, at home.
This is not the way it should be for a family at Christmas time.
After spending a short time at home Phoebe went back to hospital in January for the bone marrow transplant. Whilst isolating for six weeks in hospital, Charlotte visited to provide emotional support through play and allow her time to talk about her worries.

Phoebe went home in March but became really ill again and ended up in intensive care.
Since September 2019, Phoebe and I have been at home - and not in hospital - for only eight weeks and throughout all this time Charlotte has provided bespoke emotional and practical support, also innovating and adapting amidst a global pandemic.
Many life-threatened children and their families are living through traumatic experiences alone. With no support. No one to turn to. A donation this Christmas would help change that.
Thank you for all your support and whatever you can give today.
Wishing you a peaceful Christmas.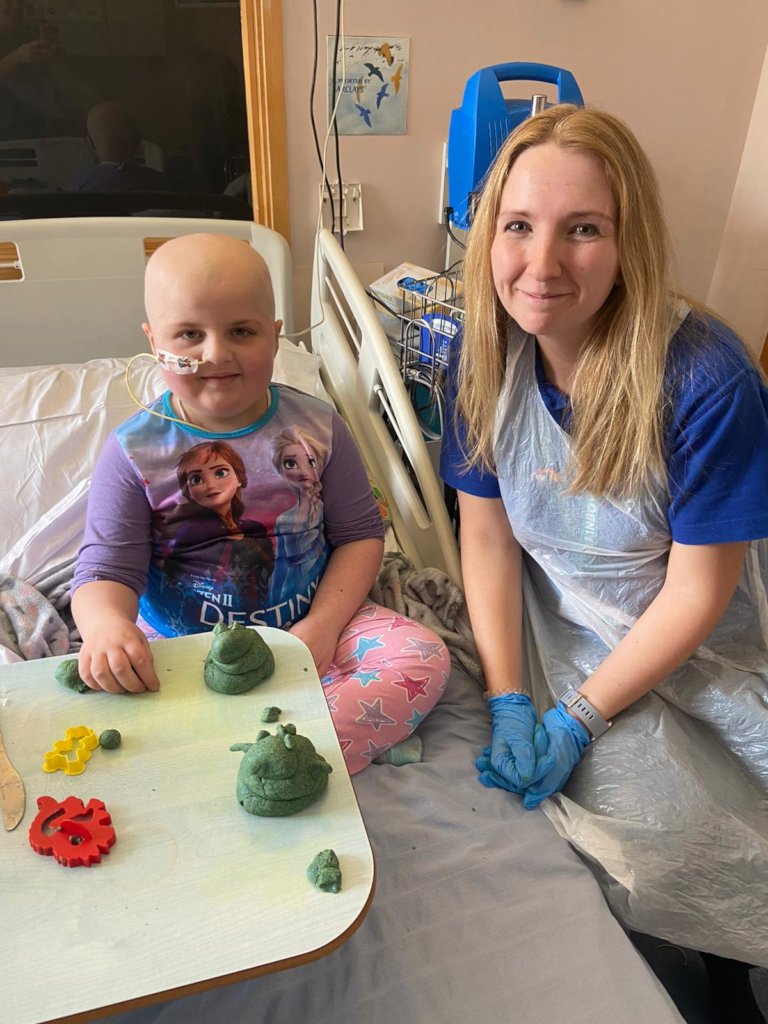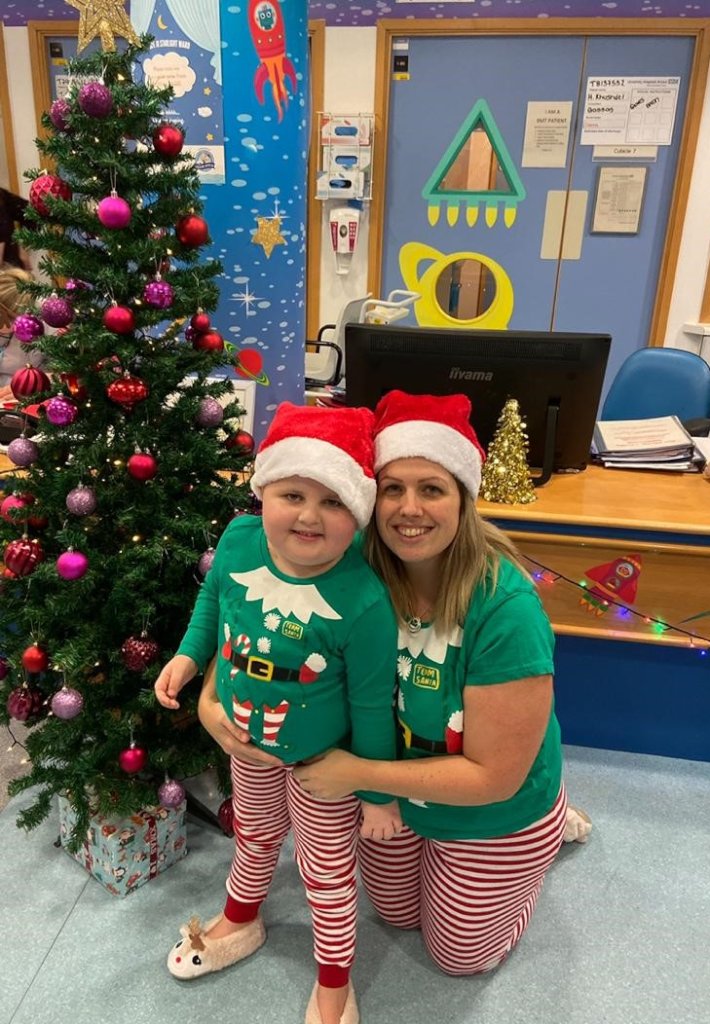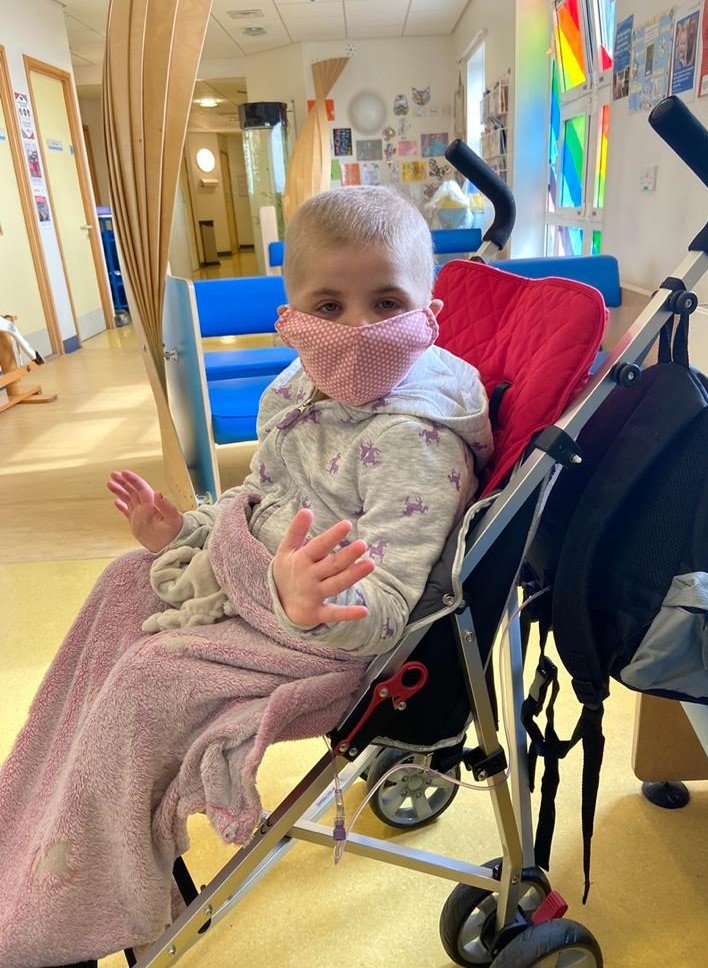 Links: