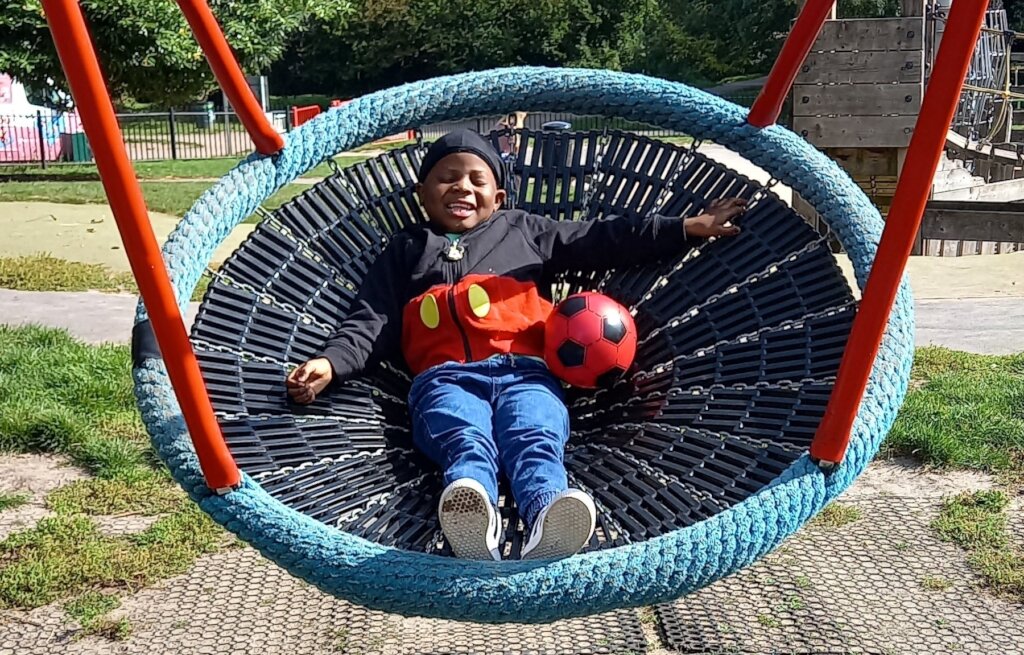 One morning in February 2021 five-year-old Kahmari woke up unable to move his arms. He was in a lot of pain so his mum, Krystal, took him to the doctor, who prescribed painkillers. The next day Kahmari was worse. Krystal was very worried so took him back to the doctor who referred him to the local children's hospital.
This appointment was not until the following week and by the weekend Kahmari was feeling so unwell that Krystal decided to take him to emergency. After several tests, the doctors gave Krystal the devastating news that Kahmari had Acute Lymphoblastic Leukaemia. Krystal said: "I could really not comprehend what was happening. I couldn't believe what I was hearing. I felt really upset, I was angry, I was so very sad".
Kahmari was in hospital for two weeks. His first course of chemotherapy treatment and steroids was for six weeks; this treatment made him feel very ill and he was very upset.
Krystal is a single parent and she doesn't have a wide network of support. This scary situation was making her feel isolated and very tired and stressed, coping alone with the pressure and worry of Kahmari's diagnosis.
Kahmari was referred to Rainbow Trust and the initial assessment with Family Support Worker Wendy was completed over the phone due to the ongoing restrictions of the pandemic at the time.
In March 2021 Wendy started to support them at the hospital. Wendy worked on building a bond with Kahmari to eventually allow much-needed respite for Krystal. Kahmari found it hard to pronounce Wendy's name so she took the new name of 'Wenshy'.
Krystal said: "Kahmari would ask everyone at the hospital if Wenshy was there, he would call out Wendy's name to any lady with brown hair and I had to count down the days until he next saw her".
In April 2021 Wendy started supporting the family at home too. Wendy takes Kahmari to the park to ride his bike and play football, or they do art and crafts. But what Kahmari likes most is when Wendy helps him reach the next level on his Nintendo game. This fun time with Wendy provides respite to Kahmari's mum and also an outlet and emotional support for him, as he navigates and understands what it means to go through treatment and live with cancer.
On top of the challenge of dealing with her son's serious condition, and to make things worse, Krystal lost her job due to being in hospital all the time with Kahmari. Like many people in this situation Krystal is anxious about money. Wendy provides emotional support to Krystal and also helps by signposting her to information and financial benefits to which she might be entitled.
Although Kahmari's treatment will not finish for another two years, Krystal is feeling much more positive and has started an Occupational Therapy course at university. Wendy will continue to support the family until they feel able to cope on their own.
Krystal said: "I just want to say thank you to Wendy for putting in the extra effort during this difficult time in our lives. Just having Wendy around playing with Kahmari and keeping him entertained whilst I have a break has really helped. I couldn't imagine life without her. Her positive attitude has helped us to continue to feel motivated".
It is only thanks to your donations that we can give life-threatened children and their families this expert support for as long as they need it. Thank you for your wonderful support.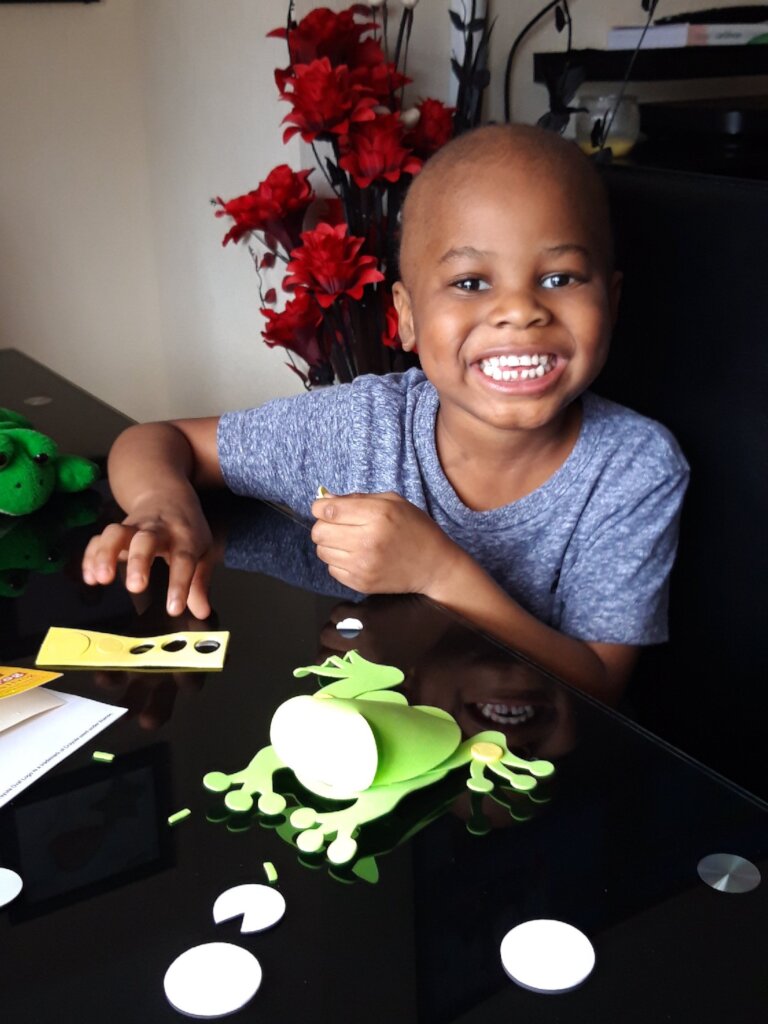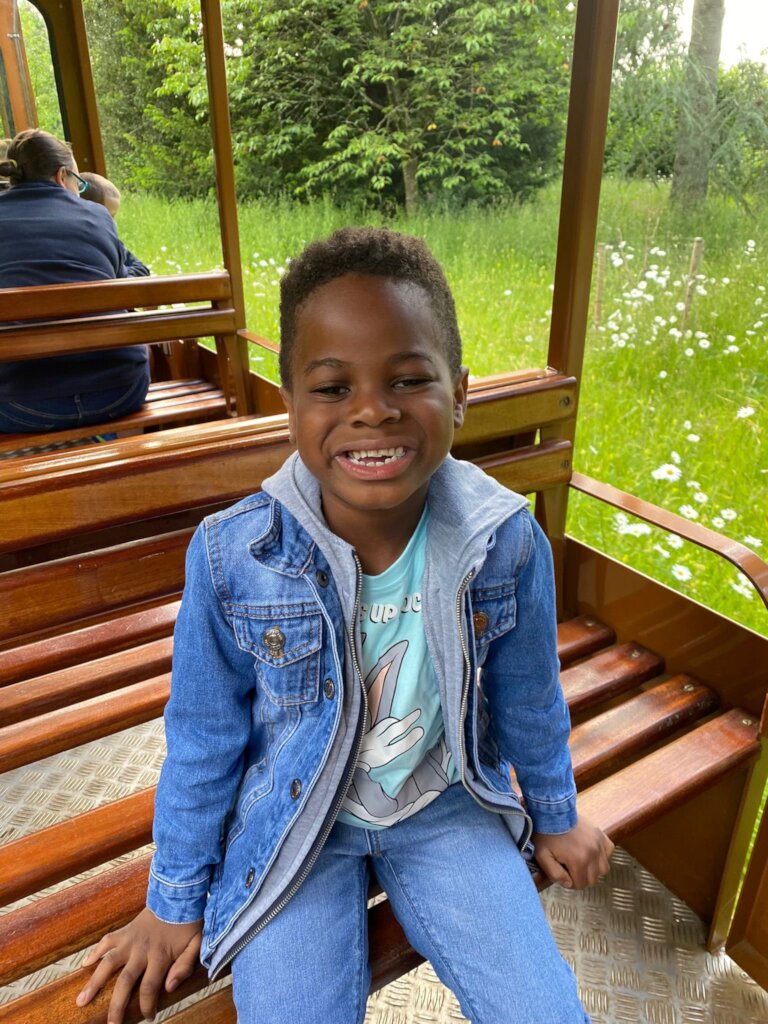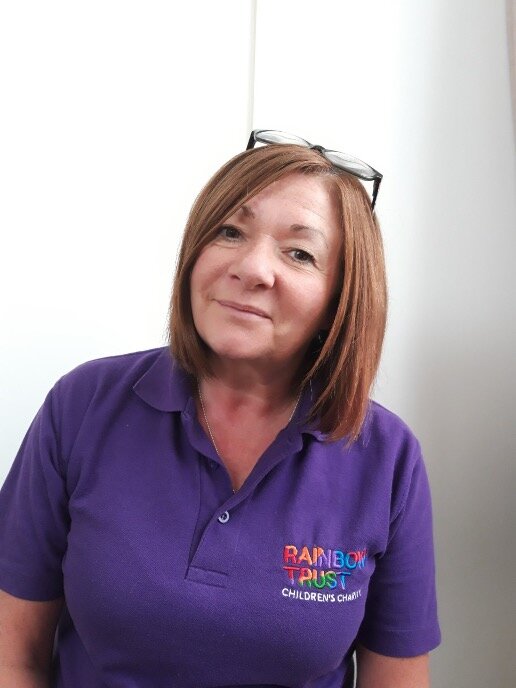 Links: