Project Report

| May 22, 2014
Rehabilitating Rape Survivors Through Livelihood Programs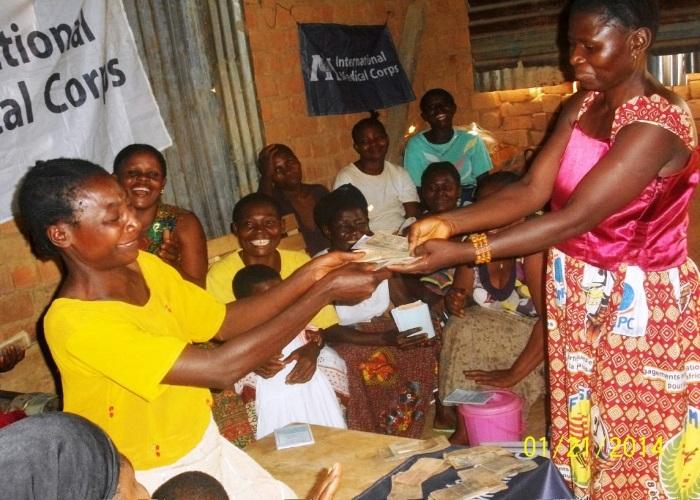 In the Democratic Republic of Congo, where rape and sexual violence are often used as a weapon of war, International Medical Corps is applying a holistic approach to support survivors. By providing medical treatment, psychosocial support, and livelihood opportunities, International Medical Corps is helping survivors of gender-based violence build a better future for themselves and their families. One such survivor is Kalonge -- a 27 year-old woman who participated in our programs in Kalonge, DRC.
In her own words:
"In 2008, my family was attacked by members of the Forces Democratic for the Liberation of Rwanda who killed my husband after raping me, and then burned down our house. We took refuge in Rambo with a generous family, where I spent my three weeks of mourning. When calm returned, I had to return to my village with my family, but I had no home to return to. I returned with my four children and stayed with a neighbor who had already rebuilt her hut."
"After three months, life had become increasingly difficult because the space was insufficient for two families. In the fourth month, the neighbor said she was tired of the conditions in which the family lives, and she asked us to find another place to stay. That day, I was shocked and felt as if the world turned against me. I began to remember my husband and thought that if he were here, I would not be suffering. I did not want to continue living, but I had to live for the sake of my children. I even thought about selling part of the land my husband left me, so that I can use the money to build a house."
"Eventually, I decided to see a pastor of a Protestant church in the village to explain my problem, hoping that he could help me. He wanted to help me and my family, but did not have enough space in his house to accommodate us. He welcomed us to stay at the church and promised to mobilize members of his church to contribute towards the construction of a new house for my family. The church members, however, declined to mobilize resources because I was not a member of the church."
"For four years I suffered with my children in a church where I could not light a fire or cook. This development began to gnaw at my heart, and I hung around the church because I did not have anywhere to go."
"One day, when I was returning from the field, I met an old acquaintance. It was a woman with whom I had grown up during our childhood. We had time to talk about life, but I did not know she had become a community volunteer. After I told her about my suffering, she invited me to her house where I got some food and other items for my family."
"The next day she came to see me at church where I was still staying with my children. That's when she told me about a program that supports people who are facing similar challenges. I thought to myself that I'm not really interested because the advice they will give me there cannot build a house for my family, but I gave myself the courage to go to the community center for advice about the rape that I had suffered, because the experience kept coming back to me and it was very painful to my heart."
"A woman greeted me, accompanied by my old acquaintance who originally told me about International Medical Corps. We talked for a long time, and she gave me advice and some food and clothes. That day, I realized that I would take control of my recovery so that I could raise my family. After two meetings with her, I was given a paper to take to another office where we had a conversation with a woman who worked there. She told me that I could train with other women in similar circumstances on how to identify our skills that can be used for activities that would help us earn money. At the meeting, I chose to sell peppers because I knew how to do it because I used to help my mother when I was young. I worked with the woman to plan how to support my family selling peppers, and she helped me collect all the materials I needed to start my new business."
"The first day I went to the market, I was determined to earn the money needed to build a house for my children. I received 15 measures of peppers that I sold in less than four days. Pepper is a rare and seasonal product and I was among the few people who knew where to find them. In two months, I had earned a profit of $160 because I was saving all the money I was earning. The following month, I made roughly $120, part of which I saved and part of which I used for the care of my family."
"As the months went on, I gradually started buying nails, sticks and other building materials that I used to construct a two-room house where I now live with my children. I can now also pay for my children's school fees. I joined other women, and together, we formed a village savings and loan association (VSLA), and I continue to think of new ways to improve my income through other activities. I have already purchased a few iron sheets with earnings from the village savings and loan association, and I hope to have an iron sheet roof soon."
"I am very grateful for the help I received from International Medical Corps, and it feels like my life is improving."