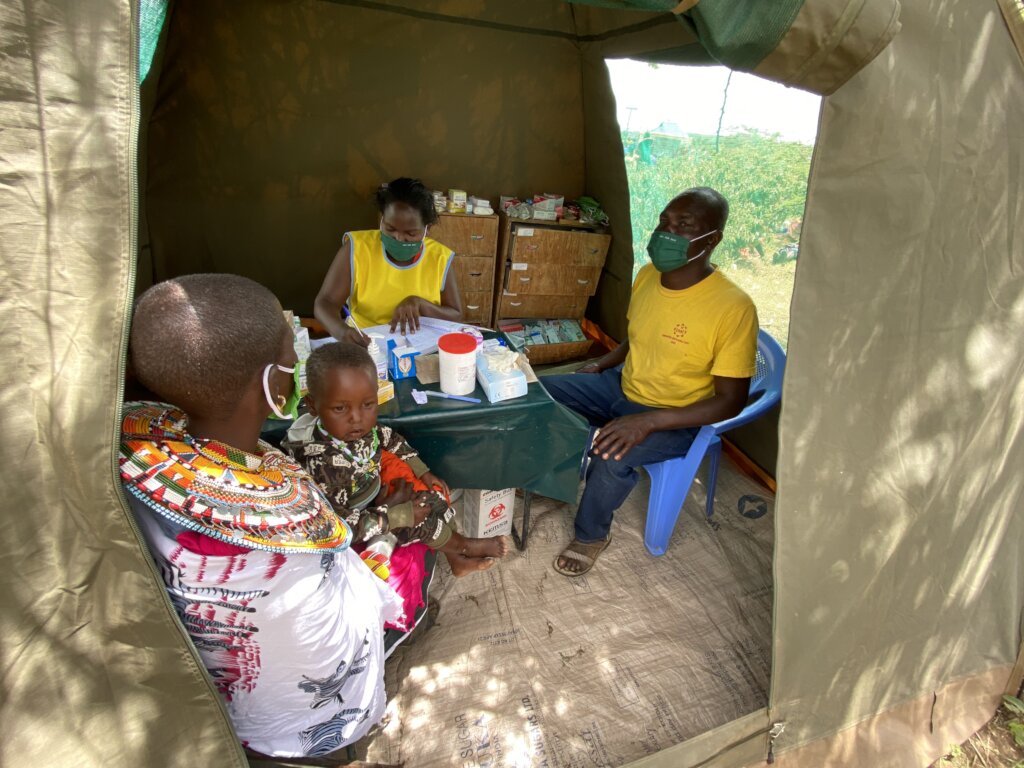 "As I went into a matatu, an old woman sneezed to my face. I jokingly told her that she would infect me with C-19 as I reminded her of the recommended way to cover up while sneezing." CORP partner Nelly started, "We talked throughout the journey as she told me how she had been scared of the disease but was lucky that 2 years later, she had not contracted it. We exchanged phone numbers and promised to keep in touch."
I started feeling sick days later and decided to go to the hospital for a check-up. After consultation with the doctor, they tested me, including the Covid test, which came out positive! I immediately called the old woman to tell her the news, and she told me that she had not been feeling well. I encouraged her to get tested, and her results returned positive too.
As much as I was sharing information with people on protecting themselves, I had forgotten to keep myself safe. Luckily, we both recovered well and continue to tell all community members to continue to be vigilant – C19 is still around!!" Finished CORP Nelly from Ololunga (in the Mara Ecosystem).
CHAT reached a total of 32,583 people with family planning integrated with COVID-19 behaviour change communication (bcc).
CHAT's grass root partners, the Community Own Resource Persons (CORPs), continue to make and follow up on referrals and continue to distribute face masks, soap, and hand sanitisers.
We would like to take this opportunity to thank everyone for supporting us by donating and sharing our project with their family and friends. Thank you to GlobalGiving for providing us with a platform that has enabled us to receive funds to provide much-needed help to desperately poor communities.
COVID-19 is no longer a threat as it was in 2020 when we started this rapid response project. Your kind donations through this period have helped us procure and then distribute Personal Protective Equipment to often remote and hard-to-reach communities who would otherwise be forgotten.
Through our CORP partners, via CHAT's Backpack Strategy, CHAT have incorporated C-19 into their holistic health & well-being education package. They will still need your support, so please click on the links below to our other 2 projects on GG.
https://www.globalgiving.org/projects/saving-kenyas-environment-through-family-planning/
https://www.globalgiving.org/projects/reduce-suffering-via-health-care-in-kenya/
Our CORP partners, through the backpack strategy, have provided health education to thousands of people whilst also helping with basic screening and referrals to nearby health facilities. Through the motor mobile, the CHAT nurse has educated, screened and referred patients for testing and further management to hospitals.
CHAT continues to work on the "C19 frontline" by providing information and encouraging everyone to remain vigilant.