Project Report

| May 4, 2021
DDing Dong (Rainbow Teen Safe Space) 27th letter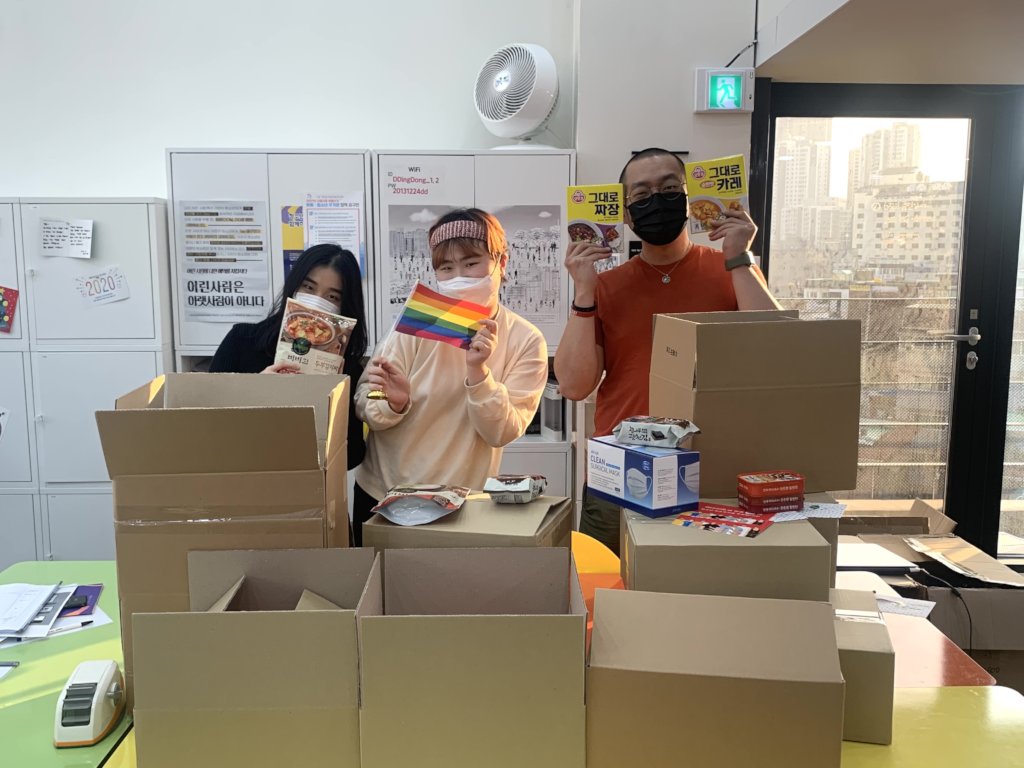 Dear DDing Dong Supporters
There has been a lot of tragic news recently. We are going through an extremely hard time at Ddingdong at the moment, with the loss of a number of transgender community members, including former army staff sergeant Byun Hee-soo and writer Lee Eun-yong, who Ddingdong had connection with.
Everyone from Ddingdong office attended the funeral of Byun Hee-soo. When we were there, a lot of our (LGBTQ+ youth) counselees sent us messages with their deepest condolences and worries about our mental health, and some of the them even showed up to be with us. The fact that we had to be at a funeral and worry about each other in the first place is very upsetting, however, we are gaining the strength to get up once again thanks to our thoughtful, caring counselees.
We are back at the office now but it is still extremely tough for all of us. It is hard to focus on work, when all we can think of are the faces of the ones we lost. We are not sure how much more time we would need to be okay again, but we know we will get there. It may take a while, but we will eventually get our smiles back and meet, and care for our LGBTQ+ youth counselees.
We would like to thank all the sponsors and donors who support Ddindong. We are doing our best to stop blaming ourselves, get over this difficult time, and provide the best counselling and support to LGBTQ+ youths in need for help. We will listen to transgender, genderqueer, non-binary youths even more carefully, cheer them, and support them. We hope you would keep supporting us and be in this journey with us.
#2021 gathering for Ddingdong's volunteers aka "Ddingga Ddingga"s.
We welcomed some new volunteers for the first time in a while. This year we will work with a total of 12 volunteers - 6 existing volunteers and 6 new volunteers. We held four seminars throughout February and March, in which the volunteers learned about teenagers' rights and crisis support for them, where to meet and how to approach LGBTQ+ youths, and Rainbow-Kit-related mobile interviews.
#2021 Rainbow Kit Program
Through Rainbow Kit Program, we provide daily necessities and messages of cheering to LGBTQ+ youths who are living independently. Our volunteers had mobile interviews with the applicants to figure out what each of them need, packed the items (such as shower products, masks, food, emergency medicine, and more), and delivered them, along with supportive messages. This time, we ran a program called Rainbow Kit Plus, to reach out to LGBTQ+ young adults in their 20s, as well.