Project Report

| Dec 13, 2022
DDing Dong (Rainbow Teen Safe Space) 33th letter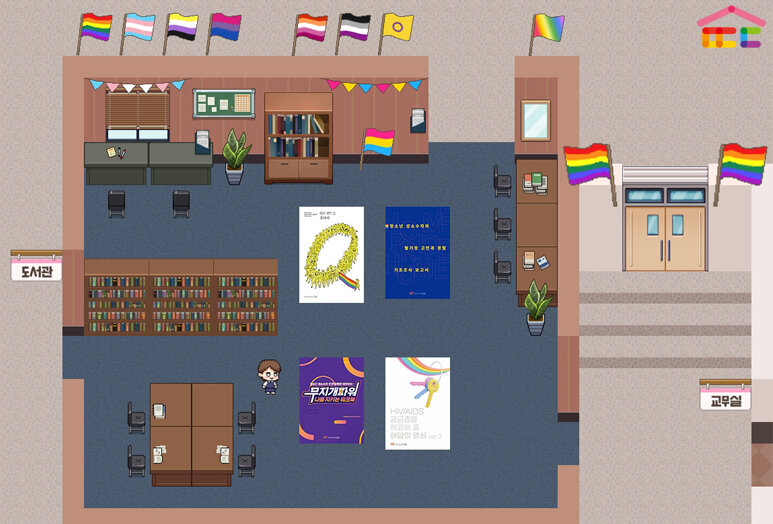 #"Invitation to the Rainbow School Opening Ceremony": A briefing session held on DDing Dong's new report focusing on the needs of improvement of the legal system to guarantee LGBTQ students' human rights.
On November 19th, we published a report which explored possible measures in the legal and institutional area for an inclusive school environment without discrimination against LGBTQ students. A briefing session was arranged to promote our research results and have meaningful deliberation with students, teachers, and officials in education field. All participants came together and discussed real-life concerns in terms of safegarding human rights of LGBTQ students.
#Home, Pride Home Training Workshop
The "Home, Pride Home Project" aims to establish the first LGBTQ youth shelter in South Korea. Moreover, we plan to provide for youth-related Korean social organizations knowledge and information in order for laying out queer friendly culture throughout the youth welfare network.
In September, we held a workshop to enhance LGBTQ human rights sensitivity and strengthen counseling/support capacity with 14 members of other youth-related organizations.

#Bisexual, Asexual and Intersex Visibility Day
In celebration of LGBTQ Visibility Month, we have prepared events to affirm and inform diverse identities.
- Bisexual Visibility Day(Sep 23)
- Asexual Visibility Week(Oct 23-29)
- Intersex Visibility Day(Oct 26)
#Daegu/Incheon Queer Culture Festival
LGBTQ youth from all over the country visited DDing Dong's festival booth and left post-it notes thinking of their neighbor queers.
"Sure. We have each other by ourside!" (Daegu)
"It must be frustrating because we don't know if there are queer people around us. But we're all here together, let's live it to our fullest! Let's hang in and grow up to adult queers! Guys, I love you! " (Incheon)
We also took many Polaroid photos with doners holding hand signs representing pride at our festival booth, and enjoyed our pride parade together in the streets of Daegu and Incheon.
This is all we prepared for the news letter about our second half activities. A variety of other news are ready on our homepage and blog (Korean only). If you have any questions, please feel free to contact us by lgbtq@ddingdong.kr. Thank you.

Sincerely
From 2022, statistics about counseling and crisis support are to be integrated and noticed at the beginning of each year. You can see more detailed counseling statistics on our homepage. (Korean only)
Translated by Duri