By Ni'Shele Jackson and Roberto Pedraza Ruiz | Public Relations and Fundraising Assistant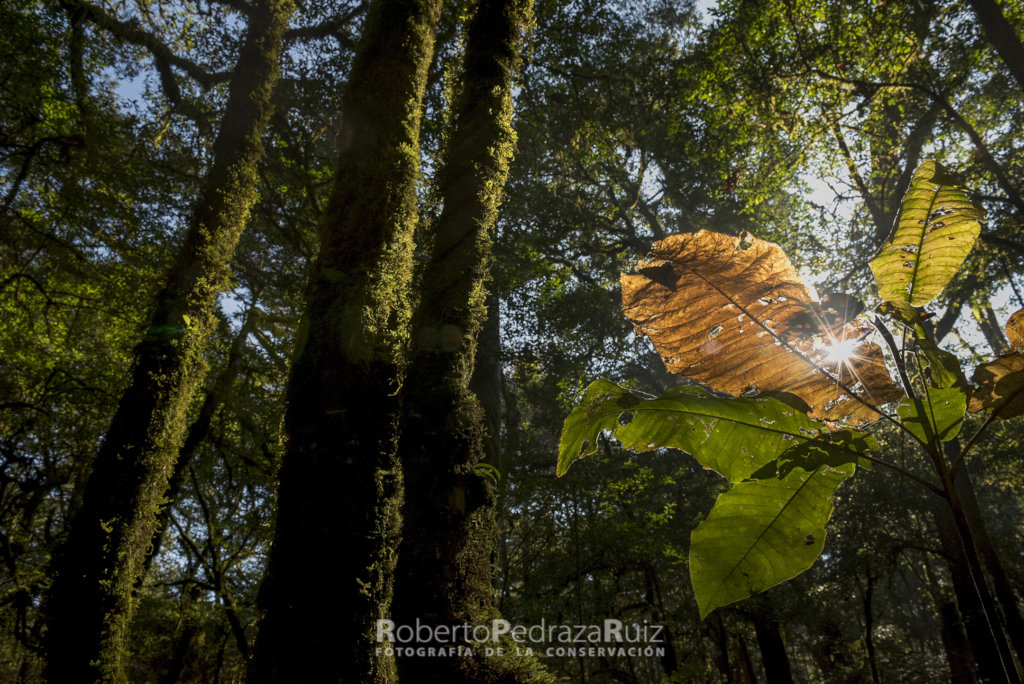 In order to adequately protect the private nature reserves that GESG oversees in the Sierra Gorda, we need to have a continuous presence in the field, surveillance trails and, very importantly, to keep the fences in good condition.
It is important to remember that domestic cattle (cows, sheep, goats, donkeys, horses) are exotic fauna that did not exist in America and the local species and ecosystems evolved without their presence. As a result, cattle presence in forests and jungles have had a severe negative impact by affecting succession processes and forest regeneration, their grazing is eradicating undergrowth and destroying the indispensable niche for many species. And of course, depredation conflicts arise for the big cats (jaguars and pumas) that find the cattle to be easy prey and that of course the cattle ranchers seek to eliminate. Throughout Mexico this leads to the useless slaughtering of felines, because many times these innocent specimens are sacrificed, or they are blamed for the death of animals that had died for other reasons for which felines are also targeted.
Therefore, it is of the utmost importance to keep our reserves free from cattle, grazing and destruction, being dedicated exclusively to wildlife. We recently calculated the CO2 that the reserves capture on their surface each year and it adds up to approximately 30,000 tons of CO2, a significant contribution to global well-being on a global scale and of course it has abundant hydrological recharge, landscape, oxygen production, soil retention and formation, climate regulation and of course the home for valuable biodiversity. For this, we have dedicated time and resources to repair the fences in several of the reserves, both those that were consumed by the fire last May in the Mesa Colorada and Hoya Verde, as well as those in the Cañón del Fresno and Las Arenitas. With this year's severe drought, the reserves were among the few areas with unrippled vegetation, so it certainly attracted the attention of the ranchers and they turned a blind eye if their cattle were introduced into them.
Maintaining the fences required replacing posts (we purchased iron for its durability), tightening and repairing the fence wires, and also maintaining the walkways for workers and carrying the posts. In the case of Mesa Colorada, they required a mule rental and they had to build a small camp because of their remote location (3 hours on foot from the El Pocito community).
On the other hand we maintained presence and visits in other reserves, that fortunately received rain in isolated events and the jagüeyes (small dams) were filled, guaranteeing a water supply for the wildlife. We also remodeled the roof of a small hut located in one of the reserves, installed canals, and collected water in a tank, so as to feed a watering hole. Now the wildlife has water in a place where such water may be scarce.
And once again, we registered another instance of black bear (Ursus americanus) in one of the reserves, which would be the second in central Mexico in at least two centuries. Even better, it is a female. So with a little luck, we hope in the mid-term to record cubs and be able to talk about a reproductive population in the Sierra Gorda. They will have to be protected and cared for so that they can flourish and be reintegrated into the fabric of the region's ecosystems.
Proteger de manera adecuada a las reservas naturales privadas que el GESG custodia en la Sierra Gorda requiere de nuestra continua presencia en campo, los recorridos de vigilancia y muy importante, mantener los cercados en buen estado.
Recordemos que el ganado doméstico (Vacas, ovejas, cabras, asnos, caballos) es fauna exótica, que no existía en América y sus especies y ecosistemas evolucionaron sin su presencia. Por lo que su presencia en bosques y selvas ha tenido un severo impacto negativo al afectar procesos de sucesión y regeneración forestal, su ramoneo desaparece al sotobosque y ello destruye el nicho indispensable para muchas especies. Y desde luego que surgen los conflictos de depredación por los grandes felinos (jaguares y pumas) que encuentran al ganado como presas fáciles y que desde luego los ganaderos buscan eliminar. Por todo México ello provoca el inútil sacrificio de los felinos, pues muchas veces se sacrifican a ejemplares inocentes, o se les culpa de la muerte de animales que murieron por otros motivos e igualmente se les elimina.
Por ello, es de la mayor importancia mantener a nuestras reservas sin ganado, libres de su ramoneo y destrucción como espacios dedicados exclusivamente a la vida silvestre. Recientemente hicimos el cálculo del CO2 que cada año capturan en su superficie las reservas y suma aproximadamente 30,000 toneladas de CO2, un aporte significativo para el bienestar global desde la escala global y desde luego ello abunda en la recarga hidrológica, paisaje, producción de oxígeno, retención y formación de suelos, regulación climática y desde luego la casa para la valiosa biodiversidad. Para ello, hemos dedicado tiempo y recursos a reparar los cercados en varias de las reservas, tanto los que fueron consumidos por el incendio de Mayo pasado en las de la Mesa Colorada y la Hoya Verde, como los de el Cañón del Fresno y Las Arenitas. Con la fuerte sequía de este año, las reservas eran de los pocos espacios con vegetación sin ramonear, por lo que desde luego ello atrajo la atención de los ganaderos y se hacían de la vista gorda si su ganado se introducía en las mismas.
El dar mantenimiento a los cercados requirió de cambiar postes (adquirimos de fierro por su duración), tensar y reparar los alambres de los cercos, y también dar mantenimiento a los senderos para el paso de los trabajadores y acarreo de los postes. Que en el caso de la Mesa Colorada requirió de la renta de una mula e instalar un pequeño campamento por su lejanía (3 horas a pie desde la comunidad de El Pocito).
Por otro lado mantuvimos presencia y recorridos en las demás reservas, que afortunadamente recibieron lluvia en eventos puntuales y los jagüeyes (pequeñas presas) se llenaron y podemos garantizar el abasto de agua en las mismas para la fauna. También se remozó el tejado de la pequeña cabaña que se encuentra en una de ellas, se instalaron canales y se colecta agua en un depósito, para de ahí alimentar un abrevadero y la fauna disponga de agua en un paraje donde la misma puede ser bastante escasa.
Y una vez más, tuvimos el registro de otro ejemplar de oso negro (Ursus americanus) en una de las reservas, lo que sería el segundo en el centro de México en al menos dos siglos y lo mejor es que se trata de una hembra. Por lo que con un poco de suerte, esperamos en el mediano plazo registrar cachorros y poder hablar de una población reproductora en la Sierra Gorda. A la que habrá que proteger y cuidar para que florezca y se reintegren al tejido de los ecosistemas de la región.