Project Report

| Sep 25, 2023
Protect Endangered Species: The Asian Elephant Alliance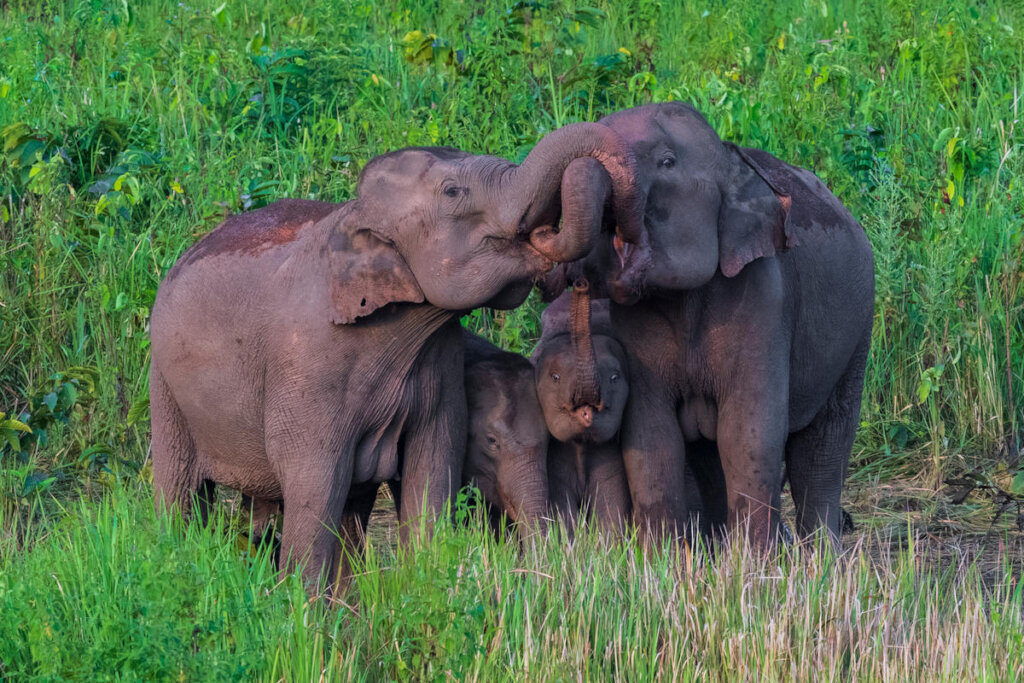 Importance of Asian Elephants
Asian elephants are the second largest land mammals in the world, behind African elephants. They inhabit both dry and wet forests as well as grassland habitats in 13 range countries across South and Southeast Asia. Known as both ecosystem engineers and gardeners of the forest, they play a critical role in dispersing seeds, fertilizing the land that helps plants and forests grow, creating pathways through dense forests, and changing the forest terrain for the benefit of other animals. Even their footprints can form small ecosystems that can serve as habitats for much smaller organisms such as tadpoles.
The presence of Asian elephants can also support the health and survival of the people and communities living among them. Elephant conservation can provide alternative livelihood opportunities, including sustainable tourism, which can benefit local communities and foster a future for humans and wildlife. By conserving these magnificent creatures, we also uphold the cultural and historical values associated with elephants which hold a significant place in the region's customs, traditions, and religions.
Threats Facing African Elephants
Unfortunately, African elephants are globally endangered and are especially threatened in Southeast Asia and China, with only 8,000-11,000 wild elephants sharing space in densely populated countries including Cambodia, China, Laos, Indonesia, Malaysia, Myanmar, Thailand, and Vietnam. Today, an average of 70% of elephants can be found outside of protected areas.
Habitat loss and degradation, loss of range connectivity, human-wildlife conflict, and poaching are all threats causing alarming population declines in African elephants. Urgent action is needed to halt these declines, protect wild elephants, and foster sustainable levels of coexistence.
What WWF is Doing
That is why WWF is launching an ambitious regional conservation alliance, the Asian Elephant Alliance (AEA), which aims to tackle the threats faced by wild elephants in Southeast Asia and China by addressing the drivers of population declines, habitat loss, and human-wildlife conflict. In partnership with governments, the private sector, and local communities, this alliance seeks to secure and restore wild elephant habitats and improve human-elephant conflict management with the goal of having thriving elephant and human communities.
The Asian Elephant Alliance identities three main pillars of work:
Securing Elephant Habitats: Focusing on protecting, managing, connecting, and restoring priority elephant habitats
Living with Elephants: Managing human-elephant conflict in an integrated and holistic manner and promoting a sustainable level of human-elephant coexistence
Restoring Elephant Populations: Understanding elephant population dynamics and health and bringing them up to viable and stable levels by reducing poaching and improving wildlife management
The key goal of this effort is to improve regional coordination and capacity, raise awareness of the plight of Asian elephants in the region, bring in resources to achieve impact at scale, and increase momentum for elephant conservation.
How you can help!
WWF is working to not only conserve these marvelous creatures, but also preserve their habitats which are shared by many other species, from tadpoles to orangutans and tigers. By supporting our projects, and sharing them with your family, friends, and colleagues, you can help support WWF in protecting Asian elephants and in turn delivering benefits to our forest ecosystems, local communities, our planet, and ourselves. Together, we can protect endangered elephant populations and precious ecosystems around the globe!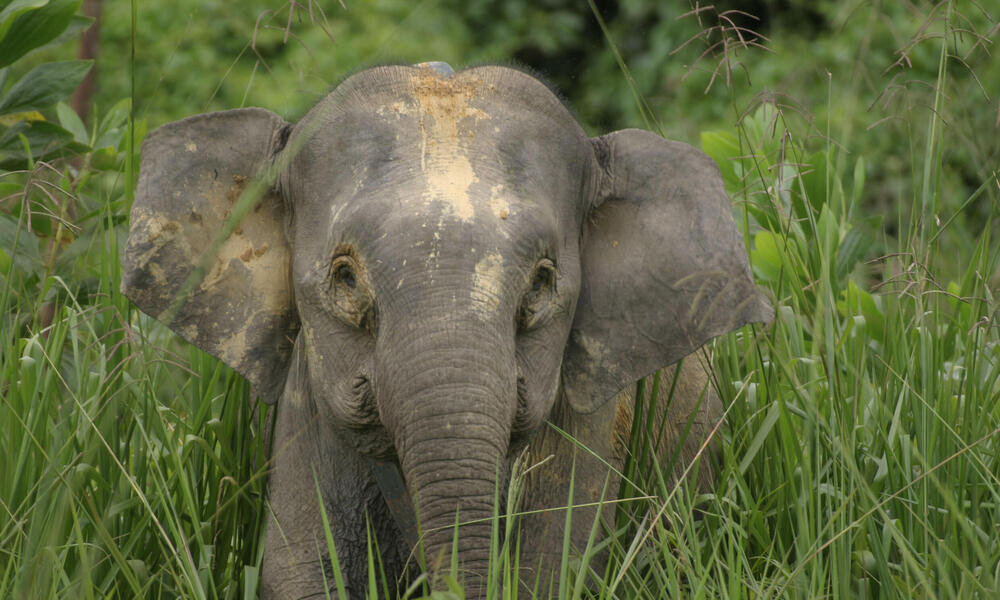 Links: