We would like to say a big THANK YOU for your generous contributions towards our project 100 for 20 scholarship campaign to support 20 female high performing STEM undergraduates in universities and polytechnics across Nigeria with their educational goals and school fees.
In the meantime, we have continued to impact girls and women through other programs to increase their enthusiasm in the Science, Technology, Engineering and Maths (STEM) field and encouraging growth in the pipeline of females in the STEM industry.
In September, we organised a workshop to train members of our community how to create a portfolio using wordpress. It was a practical session centred on designing a portfolio and deploying WordPress, the importance of a portfolio and all the necessary applications and tools like the Envira Photobuilder tool which displays your work dynamically online and doesn't require extensive coding.
We also distributed STEM @ Home kits to girls across three secondary schools in Lagos to increase STEM participation through experiential learning. The kit contains two experiments: plastic creation (Polymer) and water filtration, materials required, the STEM learning briefs and a step-by-step guide. Through the kits, the girls were able to learn the practical application of STEM principles through hands-on, fun and creative experiments.
Finally, we partnered with Stutern to provide scholarship to 325 women into the 1.4 cohort of their Graduate Accelerator program to help them transition into tech at no cost. The program is a 6 months extensive training in the following tracks; Data Science, UI/UX Design, Front-End development, Back-End development, Mobile development, Software testing which commenced on the 4th of October.
So far, we have been able to raise $294 out of the total goal of $5000 for this project which can only sponsor 1 female. We would really appreciate it if you would consider telling your friends and family about our project, bringing us up in your conversations with colleagues or professional partners and also sharing this link to our GlobalGiving project on your social media. This would go a long way in helping us to successfully execute this project and reach our target number of 20 females.
We appreciate your support and will continue to keep you informed about our events and activities as they unfold.
Thank you.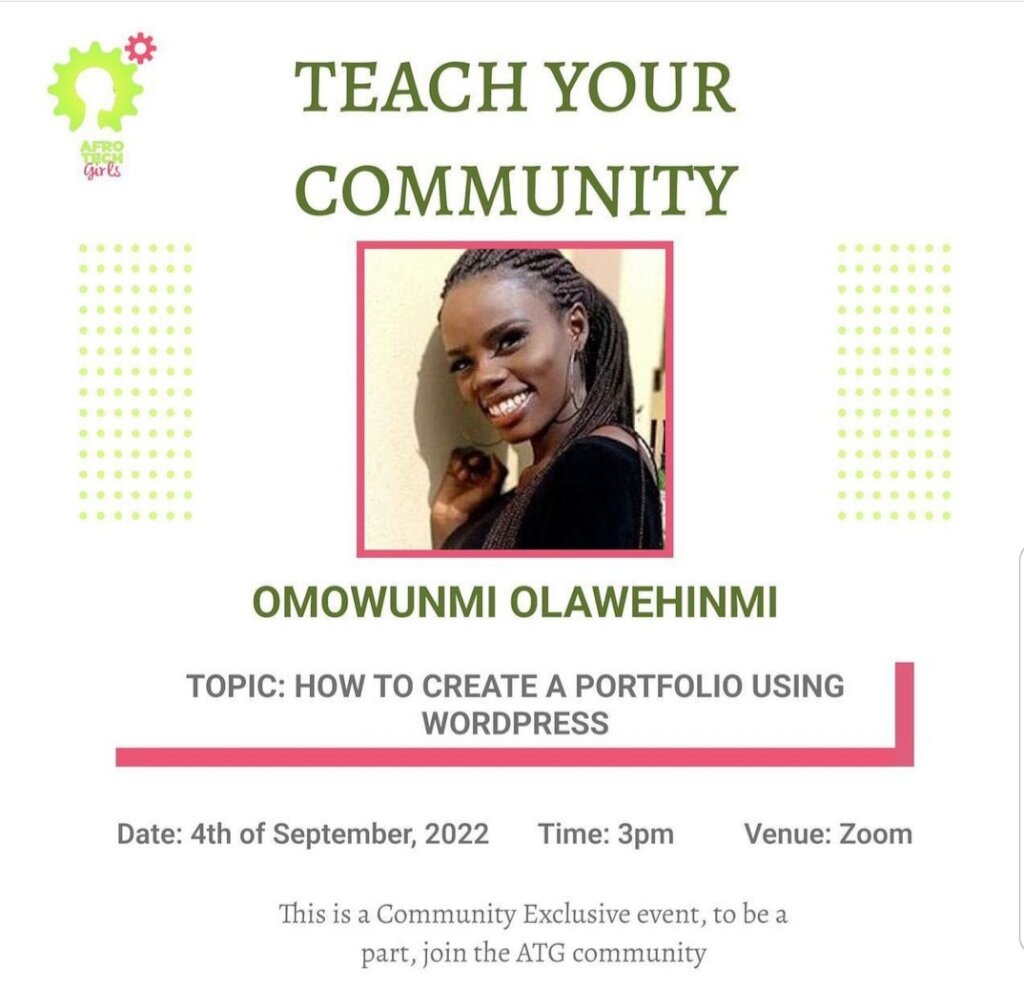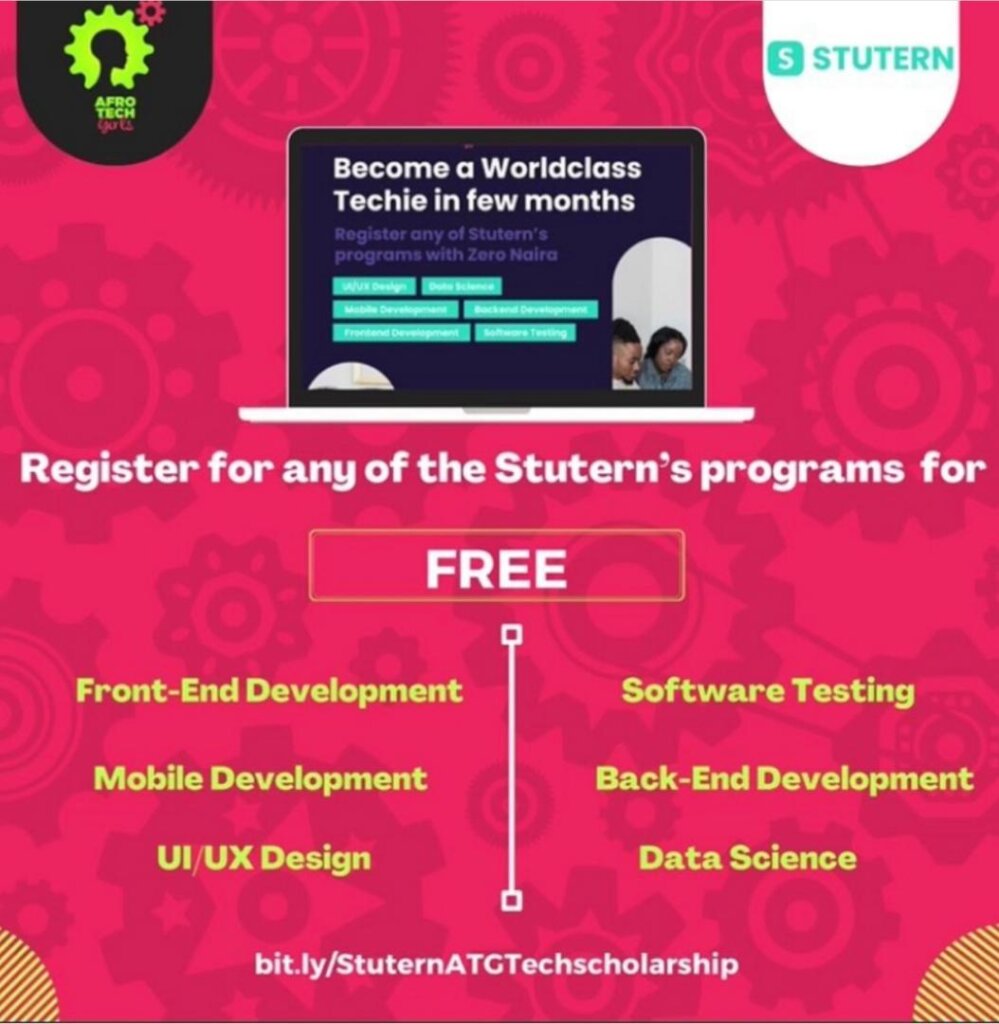 Links: