Project Report

| Dec 28, 2022
Looking Ahead To The New Year!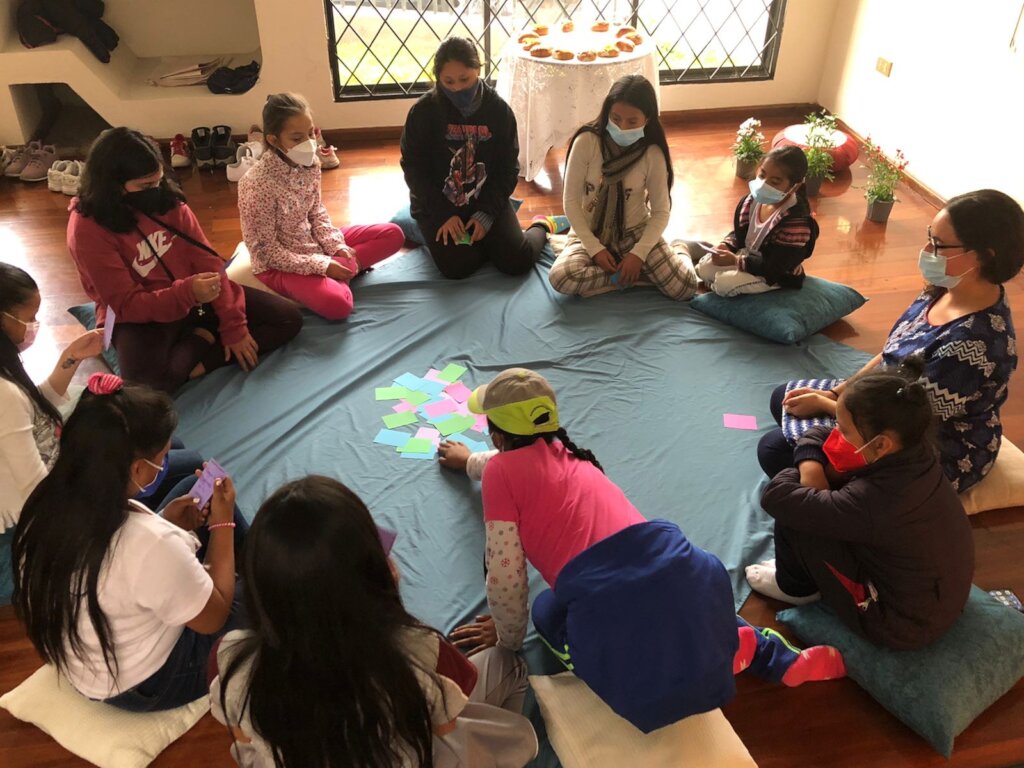 This year has been an incredible experience for Pathway to Womanhood and Mírame, with our first pilot of the program "Mírame Crecer", we have laid a seed so that our girls and teenagerss can begin to listen to their bodies and tune in to their cyclicity. And just as they have learned and have opened up to reconnect with their femininity, we have also learned together with them.
During these last months we have been reviewing all our content offered in the first pilot and creating more graphic material and updating the content (booklets and presentations) to share with our girls. In this first pilot, our girls received all this wisdom with great affection and opened up to believe in themselves. And the most beautiful thing is that all this wisdom has had a great impact not only on them, but on all the women who are directly connected to
them. This is a great achievement since all women, young and old, are allowed to explore new perspectives and knowledge about the menstrual cycle and femininity. In this way they can get to know their bodies and lose their fear and shame in order to express themselves and live their femininity with more awareness and freedom.

Starting next year Pathway to Womanhood will merge into Mírame, to give it more strength. The Mírame project was created in 2018 from the community assistance program managed by the Hearts of Gold Foundation. This program was created as an initiative to empower Ecuadorian women, since after some evaluations of the CAP program it could be seen that 93% of its clients were women. They say that unity is strength, so we believe that with the experience acquired and the path that Mírame has walked, we will be able to have a more solid and much stronger project to reach many girls and women.

I am very excited for what will come next year, I hope that our program can be replicated continuously, so that it can reach many many girls and that they can also invite and share with more and more women, spreading this seed of change in all the feminine hearts. It is so important that our girls and women can begin to connect with their inner power and wisdom, in this way we can generate real change in our communities and in society.

Introducing the new generations to this empowerment can break the taboos and prejudices that women have about our cyclicity and the roles we have as women within society. I am confident that our girls will be the future leaders of our society, they are the seeds of change.

I am incredibly grateful for all this experience and for all the work done and the fruits that have been harvested with this first pilot and this year of much creativity and hard work. I can only thank you for trusting us and allowing this seed to germinate. I am sure that with patience and continuous work we will soon share abundant fruits.