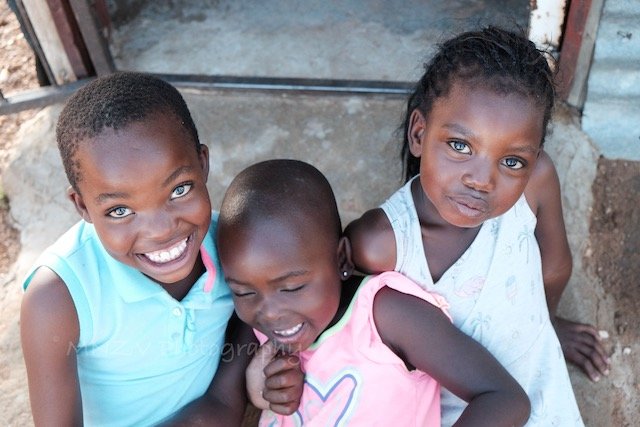 This is such a key project for us and the planning for almost all of our other projects comes out of this one. Getting our water supply to a point where we could start the brick-making business and in turn build our clinic and workspace for GirlStuffPeriod.org has proven to be a challenge. A challenge we have accepted and are chipping away at, one little but at a time.
There are SO many children, young girls and women who need our collective help and we are grateful you see that and continue to support the programs.
The holidays are approaching
Out in Bergnek, we're all getting ready for the holidays. Yes, even when we don't have much, we still spread joy and laughter in our families and communities.
Starting our Podcasts
In the first week of December we will be getting our podcasts underway and we are really excited to be sharing those with. Although our resources are limited, we really have accomplished a lot over the past year.
Everything we do in the community is connected and each of our undertaking supports the others and of course the community as a whole. You'll hear about them in the podcasts as well as what we are doing next.
As an example, last week we met with Engineers Without Borders to plan a trip for April; 2020 to come into the community and do a maintenance training for our water distribution system so that we can take care of broken taps and pipes ourselves going forward.
Water is life for all of us
This is really important for us. Up to 2011 we had water maybe once a week and sometimes no water for many weeks. My Arms Wide Open came and installed a water pump and well for us and then helped us to get Engineers Without Borders to come and do another one. The past two years we have been so lucky, because we now have water every week, twice a week. This helps us to focus on our other projects and businesses to help our community.
We wish you love and happiness these holidays.
Keith Mosumane, Bergnek Community Foundation
--
#TakeAction
There are many ways for you to help and support girls in the program and we count on you and the people you know to help us, help girls in many communities in south Africa.
Share your Excitement

We ask that you forward this project report to 2 friends or begin your own fundraising page for the cause here on GlobalGiving.

We are grateful for your ongoing support and for all you, as a donor, have already done to create positive change in the Bergnek community, and are always grateful for you our supporters, and especially for those of you who give to the GirlStuffPeriod project every month. Thank you for your contributions, your messages and for sharing the work we do with the wonderful people of Bergnek. We appreciate you and the people of Bergnek most certainly do too.
We won't give up on the communities we serve, and we know you won't either!