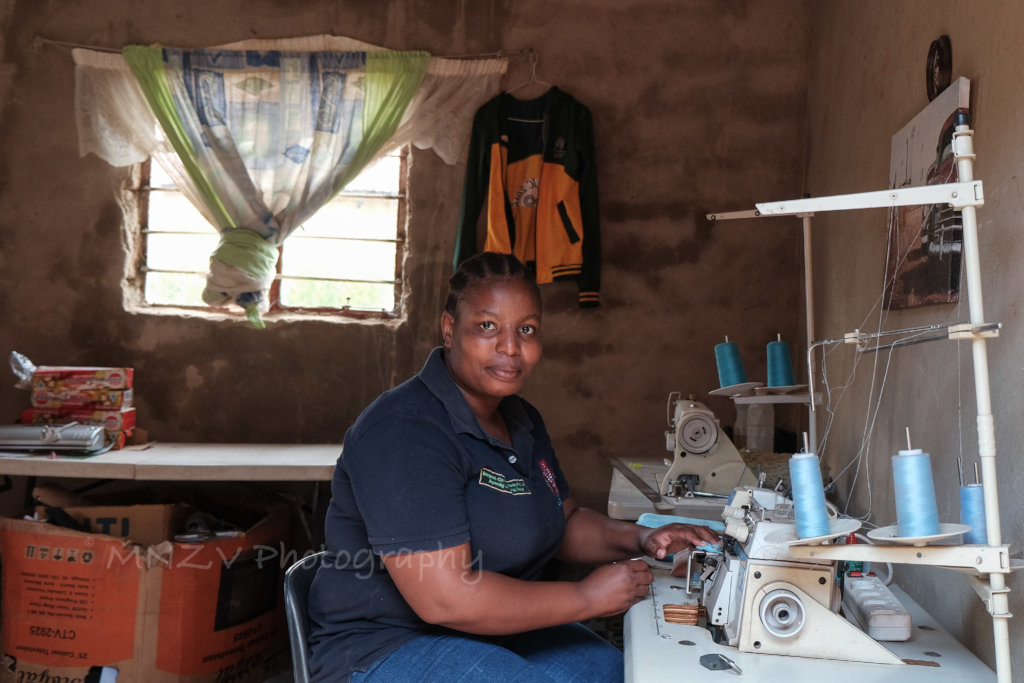 Basic needs aren't being met for girls
Each of the projects we undertake, revolves around a common theme. Women and Girls. The biggest challenge we face in our experience is not just striving for and attaining equality, it is more importantly equity in how equal opportunities and changes are applied.
GirlStuffPeriod.org and Pads against Bullying support girls getting back into school, by providing menstrual supplies they don't have and can't afford. Think about it this way; If you can't afford food every day, why would you be able to afford menstrual supplies?
My World in a Garden helps keep them in school by providing some of the food they need and otherwise would have to go out and find. The health clinic provides support for girls, expectant mothers, mothers, children and other community members. One Brick at a Time helps to create employment, focused on women in the community.
It's Fall in the Southern Hemisphere
It's fall in the southern hemisphere and as our children in North America are really excited that summer holidays are about to begin, in Southern Africa our children are into the swing of the new school year, that runs from late January through early December.
Why is the fall, or autumn, as it is known down south, such an important time? Well, with school only having just started up for the year, we want to keep as many girls as we can, that are working on grade 8 and above, in school so that they don't miss any opportunities that are sure to be presented at schools across South Africa during the school year.
What does that mean?
What Rainet, Queen, Suzie, and Anna will tell you is that they have personally experienced what happens when you are not at school as a girl in South Africa because you couldn't afford food every day, let alone the cost of menstrual supplies. Here are some of their thoughts on from a recent call we did. Here's what Suzie had to say:
"When I was at school If fell so far behind because we are poor, and I had to miss school when my period came because we had no money for tampons or pads. I fell so far behind because I couldn't understand what the others had learned when I was away. Eventually, I stopped going to school because I felt I was not smart enough.
I learned now, that it wasn't my fault, but it was still my life and what happened. I'm happy now, I am one of the people in GirlStuffPeriod because I can help other girls and I feel good about my work."
- Suzie, GirlStuffPeriod.org-
People living on other continents in developed countries don't understand what girls go through in developing countries, because their privileged circumstance gets them or gives them all the basic things they need and take for granted.
Queen added to the conversation:
"A lot of people look at us and say we are not so good because we didn't get our school. Really, we are good, and we work hard too. I have three little children and I love them so much; I will do anything and everything to help them. I wish I had a chance to learn more. More about me, but I did what others said was a way to have a little bit of money and I got pregnant so I could get the money from the government. I want my children to have a better chance."
-Queen, GirlStuffPeriod.org -
These are talented and very smart young women, who haven't had the opportunities they deserve and that is what the My Arms Wide Open team, strives to do. Give girls more opportunities to learn, thrive and grow.
Take a look at Rainet, Queen, Suzie, and Anna's site at GirlStuffPeriod[dot]org and see their work.
Each of the Bergnek ladies wants a chance to be successful, they have the potential. Help us to help them, please.
--
#DontTalkTakeAction
There are multiple ways for you to help and support girls in the program and we are counting on you and the people you know to take action.
Share your Excitement
We ask that you forward this project report to 2 friends or begin your own fundraising page for the cause here on GlobalGiving.

We are grateful for your ongoing support and for all you, as a donor, have already done to create positive change in the Bergnek community, and are always grateful for you our supporters, and especially for those of you who give to the GirlStuffPeriod project every month. Thank you for your contributions, your messages and for sharing the work we do with the wonderful people of Bergnek. We appreciate you and the people of Bergnek most certainly do too.
We won't give up on the communities we serve, and we know you won't either!