By Rainet K. | Co-founder of GirlStuffPeriod.org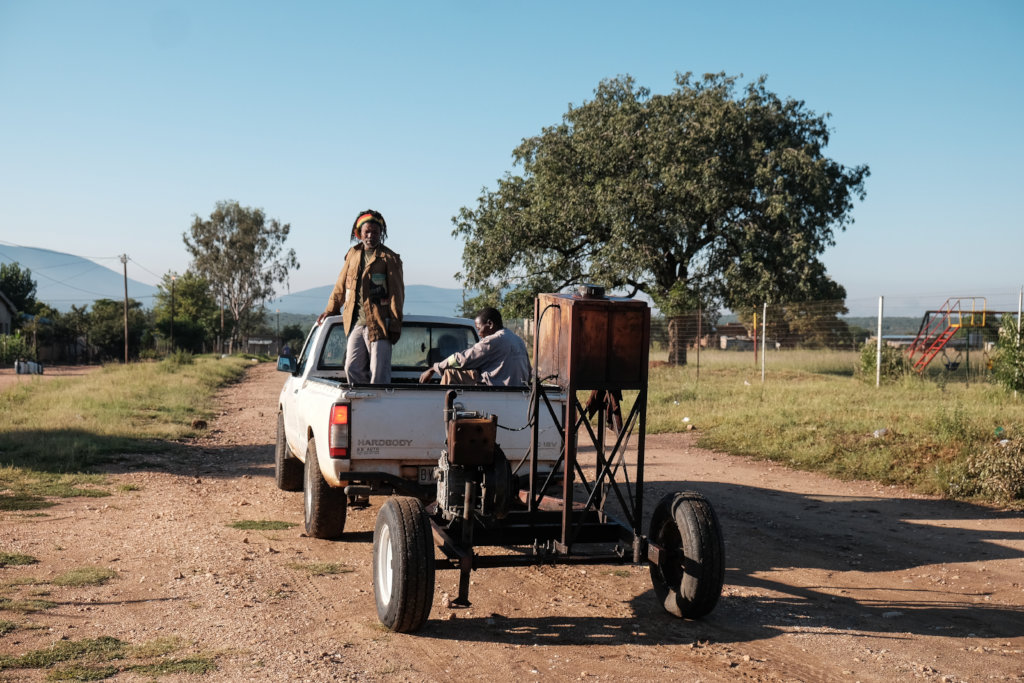 Each of our projects revolves around a common theme. Women. GirlStuffPeriod.org and Pads against Bullying support girls getting back into school, by providing menstrual supplies they don't have or can't afford. My World in a Garden helps keep them in school by providing the food they need. The health clinic provides support for girls, expectant mothers, mothers, children and other community members. One Brick at a Time helps to create employment, focused on women.
In this report we are sharing Rainet's story with you.
I can be successful. I am a woman
Rainet has been living in Bergnek since it was established by the ANC government in 1996, when the government moved farm workers off the farms into their own towns and villages.
Rainet wanted to share why she lives in Bergnek and has remained there.
We can be successful
My name is Rainet Katjedi, and I was born in Bergnek. I still live in Bergnek, with all the challenges and hard times we have, because this is where my family is. We are a big family, with my Grandfather, my mom, brothers and sisters and my aunts. We all live together so that we can support each other, to survive.
Our life is hard and sometimes very harsh, but we keep working. In 2011 I was lucky to meet My Arms Wide Open, and Mr. Warren. He is like a dad for me. I remember we all did the course together, to learn how to think about our problems and how to help ourselves. I was really lucky because me and my friends got the idea to make the menstruation supplies for the girls to come back to school. Not all of us had a chance, but us 8 did. We are working hard to make this business profit and grow. While we do it we make the pads for girls and it helps them stay in the school and learn maths and science. We have learned we can do it and we can be successful.
Come to our site at GirlStuffPeriod[dot]org and see our work. Each time we work, we get more professional. Remember $1 = R13. You can help for just $15.
Each of us Bergnek ladies want a chance to be successful, we learned we have lots of potential. Help us to help some more girls, please.
Rainet K.
--
#DontTalkTakeAction #GirlPower
There are multiple ways for you to help and support girls in the program and we are counting on you and the people you know to take action.
Share your Excitement

We ask that you forward this project report to 2 friends or begin your own fundraising page for the cause here on GlobalGiving.

We are grateful for your ongoing support and for all you, as a donor, have already done to create positive change in the Bergnek community, and are always grateful for you our supporters, and especially for those of you who give to the GirlStuff.Period project every month. Thank you for your contributions, your messages and for sharing the work we do with the wonderful people of Bergnek. We appreciate you and the people of Bergnek most certainly do too.
We won't give up on the communities we serve, and we know you won't either!