By Keabetswe Keith Mosumane | Executive Director, Bergnek Community Projects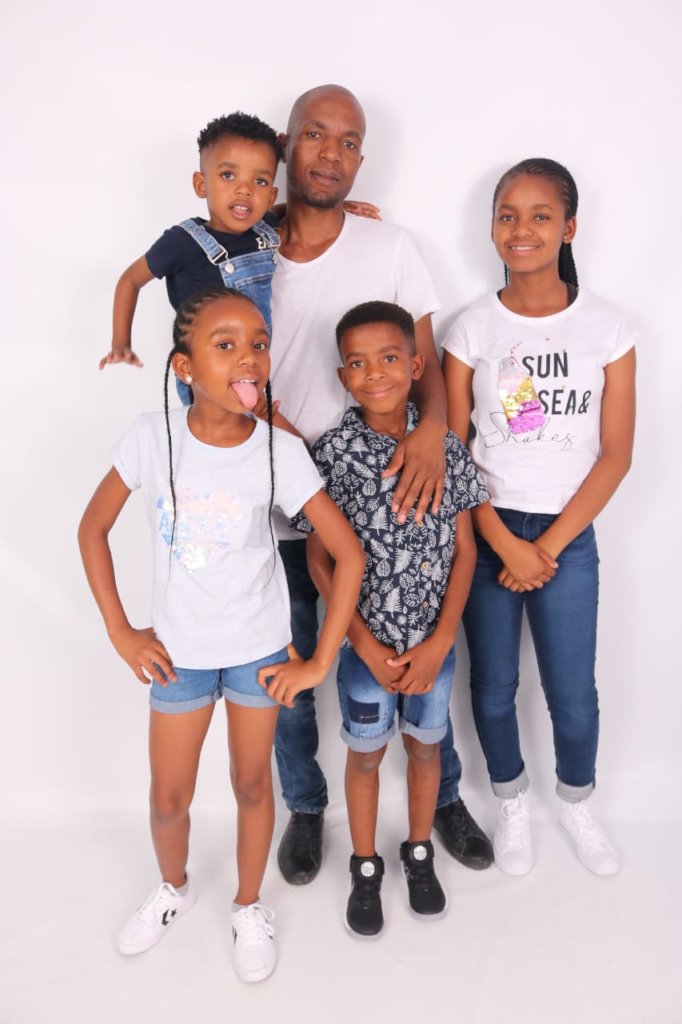 8 months in and we have significant challenges
It has been 8 months since the country went into nationwide lock-down. Africa's biggest economy (South Africa) was already in recession prior to the corona virus outbreak, but lock-downs have further squeezed businesses and millions of people have lost their jobs and some companies have been closed down.
The situation at Bergnek is also very dire at the moment. The majority of people in the community are now jobless. And the only source of income at some homes at the moment is the child Grant that those families with kids and those with eligible elderly people get every month. It breaks my heart seeing people going through such hardship.
A recent survey found that one in three adults go to bed hungry because of unemployment and the subsequent loss of income. Fear, depression and discouragement are beginning to set in for many in the community. This brings me flashbacks to my early days in life when I was just a small boy around the age of (8-10 yrs) living with my poor grandfather.
Déjà vu
My heart bleeds for the father/mother or parent that cannot afford to put food on the table for their families, I cannot imagine the anguish and pain they go through on a daily basis not knowing where and how they will be able to feed their loved ones.
I can imagine the 8 year old me going to bed hungry, waking up in the morning, drinking water and going to school on an empty stomach, This feels like déjà vu for me.
We would play football in the dusty street in our village and become as ashy as the dust itself and when my friends would invite me for lunch or dinner, I would join them. But because I would be so dusty, whenever I wash my hands, my grandfather would always see the mark on my hands and knew that I had eaten at my friends place and he would give me a hiding that would leave me in pain until the next morning.
We were not allowed to eat anything from our neighbours. I wonder if there are any children from poor families in the community going through the same fate as me when i was growing up. Life was hell, but still we had a great time as kids.
I wonder how that made my grandfather feel in the community, knowing that he was the talk of town, everyone in the community knew that we were poor, Being treated like an outcast, just because you could not afford a plate of food for your family. I wonder how many sleepless nights he had, thinking of ways and things he could do to provide for his family.
I remember I blamed my absent father at the time for all the mishaps that happened in my life, I would be very angry at my father each time we went to bed hungry. I blamed him for everything. My academic results and every bad thing that happened in my life. Yes I was young then, I know better now. But 70% of children in the community have absent fathers.
Imagine the 10 year old who lives with his Father and he cannot provide for his family, A single mother that cannot put food on the table for her family.The sleepless nights and the stress they go through at the moment. Yes, the pandemic has affected the whole world, but it has affected the under privileged more than ever. Most relationships and marriages are collapsing everyday because the spouse or partner cannot provide anymore.
A Lifetime Bond
In my 39 years of living in this world, i am continually struck by the connection i have with that poor 8 year old boy living with his poor grandfather / single mother, no matter our circumstances, who we are or how different we are, there is no greater bond or connection i feel than this one, understanding the agony of enduring going to bed on an empty stomach. It is a pain we suffer for a lifetime and unfortunately only those who have walked the path understand the depth and breadth of both the pain and the love we carry.
Keith
--
#TakeAction
There are multiple ways for you to help and support girls in the program and we are counting on you and the people you know to take action.
Share your Excitement!
Please forward this project report to 2 friends or begin your own fundraising page for the cause here on GlobalGiving.
We are grateful for your ongoing support and for all you, as donors, have already done to create positive change in the Bergnek community, and especially for those of you who give to the GirlStuffPeriod project every month. Thank you for your contributions, your messages and for sharing the work we do with the wonderful people of Bergnek. We appreciate you and the people of Bergnek most certainly do too.
Don't give up on the communities we serve, we certainly won't either!