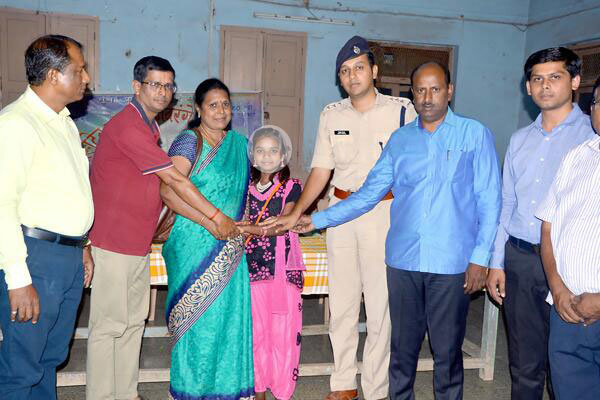 CSA believes "adopting one child won't change the world: but for that child, the world will change."
We all have seen the number of children in Child Care Institutes is staggering. Sometimes you can feel overwhelmed, burdened, and maybe even a little hopeless. You might ask yourself, "Can I even make a difference?" The answer is yes, you can!
Saniya* has been living at a CCI since 2008. Saniya's* CCI, like many others in India, has limited access to technology, training, and support. This means the CCI directors have no way to legally register their children for adoption or work towards family reunification. Even worse, many are unaware that adoption is an option! Without intervention, children like Saniya* will grow up in a CCI to one day "age out" and fend for themselves.
In under $100, a social background check can be conducted to determine whether a child truly has parents or no and should be added to the country's adoption registry.
After Saniya's* background check, she became eligible for legal adoption! Without this investigation, she would have stayed in the CCI, growing up without the love and support of a family. Tragically, there are thousands of children without parents just like Saniya that will never have the opportunity to be matched with a forever family unless they are registered for adoption. If a family is found through a child's social background check, the CCI director finally has the information needed to help with family reunification!
Saniya* is now adopted. She is excelling in school under the embrace of her devoted parents. Like Saniya, every child is valuable and deserves to know the life-changing love of a family.
A simple background check is all that stands in the way for a child to be adopted—free from the uncertainty and hopelessness that can come from growing up at CCI.
A change is on the horizon for these children and you are paving the way!
Note: Name changed to project identity of the child