Project Report

| Jan 2, 2018
SUCCESSFUL GRASS ROOT SENSITIZATION WORKSHOPS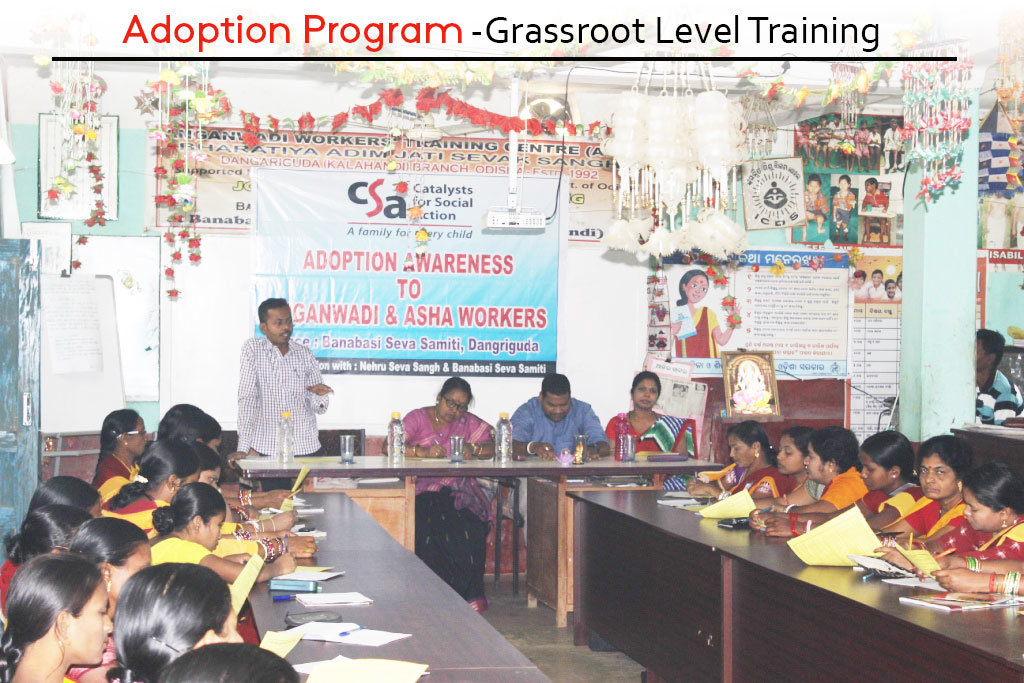 In India, Adoptions are the responsibility of a Central Adoption Resource Agency (CARA), under the WCD (Women & Child Development) Ministry. CARA has laid down guidelines for adoption in India as well International broadly in alignment with the Hague Convention. CARA also operates the central database of all children available for adoption, called CARINGS. CARA is supported by a network of State Adoption Resource Agency (SARA) in every state. All adoption agencies are meant to be registered with either CARA or respective SARA for undertaking adoption work.
In intent, policy and laws, India is on the right track and in compliance with the UN and Hague Convention. However, in practice and implementation there are many issues and gaps.
Our mission is to work with all stakeholders including Government to improve policies, streamline implementation and create systemic and attitudinal change. It is imperative to engage critical stakeholders like social workers, Anganwadi workers, police, judiciary, other NGOs in order to create awareness of the role that they can play. CSA conducts awareness and sensitization workshops for different stakeholders on adoption.
In Odisha, in 2017, we have conducted Grassroot level workshops and trained over 1750 Anganwadi (Rural) Workers & Helpers from over 15 districts. A significant outcome has been the receipt of information pertaining to 10 totally orphan children that was communicated to the respective District Child Protection Unit (DCPU) & Child Welfare Committee (CWC). 1 child was moved into an Adoption agency & is awaiting adoption. 2 sibling children were also moved into an Adoption agency & in December 2017, these siblings were adopted!
We are very encouraged by the outcomes of our sensitization work at grass root worker levels - Anganwadi workers. Their awareness and support is essential to identify children for whom adoption may be a good option in the best interest of the child.
Our endeavor in working on the adoption cause will continue unabated and one day, we will make a loving family a reality for every child!