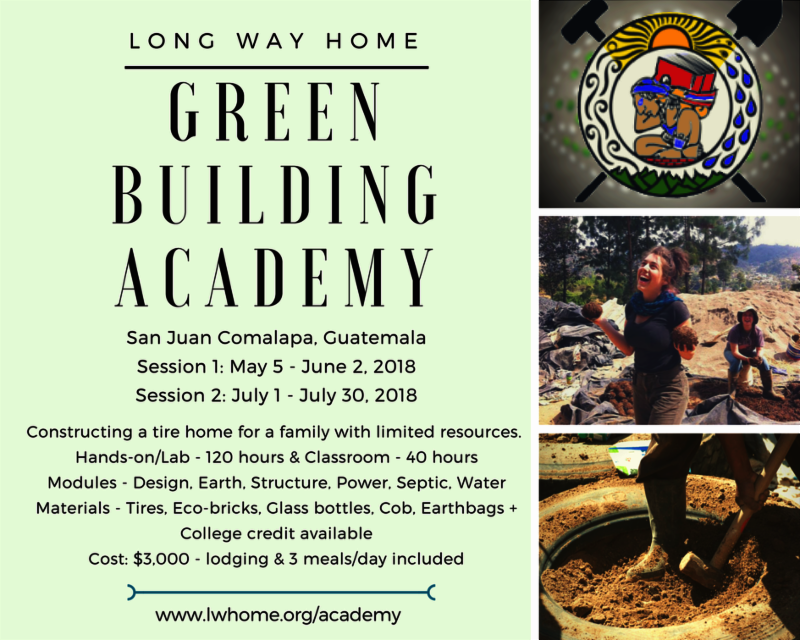 One Village at a Time
Hero School's
Democratic Education model
presents a dynamic interdisciplinary curriculum that guides student-driven, community-based projects that address genuine community needs. The school will cultivate a new generation of entrepreneurs, uniquely skilled and equipped to lead their communities with innovative solutions for the future. Privately contracted construction projects will provide practicum opportunities for students, income for the school, and expand awareness and practice of sustainable building. In 2018 our students, construction team and volunteers are going to use the lessons learned from building all over the world to improve infrastructure for each aldea (village) in
San Juan Comalapa
. By doing this, we anticipate that we will change what the public expects from its elected officials. Future politicians will have to improve their approach to seek election. Our intention is that eventually the presidency of Guatemala, and leadership globally, will
be affected by this positive approach to community development.
This was the first year that the newly evolved curriculum had
been enacted in the classrooms of 7th and 8th grade. Ou
r
teachers took the theory into practice and have
built both a
smoke efficient stove (shown in this photo below) and an underground water tank for two different families of our students that were in need. In their classes they chose the families through surveys in social studies, worked out the project in math class and practiced their ask in Kaqchikel class.
Green Building Academy 2018
We are thrilled to announce our first two Academy dates! 2018 is going to be a big year and we need your help to make it successful. It's as easy as saving and sharing the flyer attached to get the word out! More info also at:
www.lwhome.org/academy
Do you believe green building can be a way to improve social and economic development? Are you interested in learning to build your own home and live off-grid? Want to explore more sustainable techniques and processes? This is your answer!
R2R Salisbury's Biggest Year Yet!!
Seventh annual Rubbish to Runway Salisbury took place on October 14, 2017 at the stunning Blue Ocean Music Hall in Salisbury, MA. Mayor of Newburyport, Donna Holaday, was the emcee and Adrienne Montezinos was the Mistress of Organization. Over thirty-five pieces of wearable art walked down the runway. With so many creative designs and re-purposing of waste, the volunteer crew of Rubbish created such a buzz that tickets were SOLD OUT days before the event! Thank you to Elizabeth, Nancy, and all the amazing volunteers that made this a huge success! Make sure you don't miss out next year and save the date October 13, 2018. www.rubbishtorunway.org
Fall 2017 Volunteer Groups
This fall our Volunteer Coordinator Sarah had her hands full with back to back groups. Each group helped us move along tremendously and were positive energy around the site! We had several returning groups with Thrive Global, Leap Now (x2!) and Temple Beth Am. We even had an inspiring visit and day of volunteering from Habitat for Humanity! Ream more about their experiences with us here!: https://www.lwhome.org/newsletter-nov-2017
--------------------------------------------------------------------------------------------------------------
Thank you for your interest in our work. We appreciate your support and always enjoy the opportunity to share our stories with you, the people that make them possible!
In Gratitude,
The Long Way Home Team