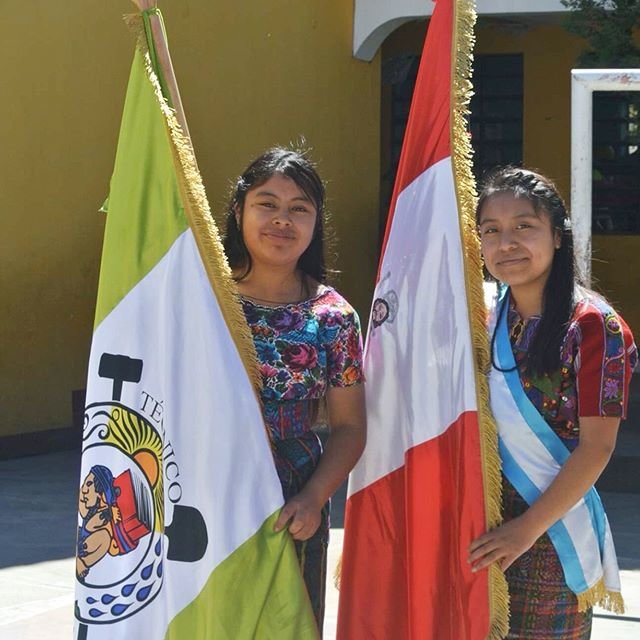 1. CETC in 2020
Since we last spoke with you all, exciting things have happened at CETC. We celebrated the first-ever CETC high school graduation on November 10th! Twelve out of twelve grade 11 students completed all requirements to receive their Bachillerato Diversificado diploma. Ten of the graduates will go on to study in university and we are working with the other two to find ways to help them with the monthly tuition. For the campus, we raised over $8,000 during Giving Tuesday to complete the construction of the cafeteria and teacher's lounge in 2020! As always, we were excited to welcome back students to campus in January for the start of the 2020 school year. CETC will serve 121 students this year. There is a lot of inspiring work ahead for the students, including continuing to build stoves, latrines, water tanks, and retaining walls for families in need in Comalapa and surrounding villages.
2. Fundraising for LWH at Nobles and Greenough
Tulasi and John Henry are two 15 year old students from Noble and Greenough School in Massachusetts. They were 14 when, through the Experiential & Community Engaged Learning (EXCEL) program at their school, decided to join a service trip to Guatemala in the Spring of 2019.
When asked about what impacted them the most about their experience working with Long Way Home (LWH), they responded almost in unison: helping to build someone's home. During their time in Comalapa, they learned the basics on how to build a sustainable house out of trash, using unconventional materials like used tires, eco-bricks, glass bottles and cob. They also had the opportunity to talk and interact with the students at our school, Centro Educativo Técnico Chixot (CETC), and play soccer and other games with them.
Traveling to Central America as teenagers
For John Henry, the trip was all about learning how to make a difference and help in whatever way he could. "Yes, we are teenagers, but there are some things we can start doing to make this world a better place", he says. For him, joining a service trip was far more interesting than conventional tourism, because "we got to experience [Guatemala] in a deeper way, there was a purpose".
For Tulasi, the idea of coming to Central America was a little scary at first, especially for her parents. "A lot of what we know about Central and Latin America comes from the news, and there you see a lot of negative things… but then you get there, and you realize it's not as bad as they portray it in the media. The media definitely over hypes it", she says.
It was also interesting for them to learn about the United States influence in Central America. "We learn about this in school, but not in depth. And I think that explains a lot of the media hype", shares John Henry. "Central America is beautiful, with amazing people… and the views! Incredible views!", he reminisces before concluding that "every country has its risks, but that shouldn't stop you from exploring the world".
Fundraising efforts
After their trip, Tulasi and John Henry decided to team up and continue supporting LWH. They set up a club at their school and started planning different activities to raise money for the organization, while creating awareness in their community. "The work that we saw there was really eco-friendly architecture, which was amazing. But it's also about community and education", says John Henry. "It was really inspiring to hear Matt talk about education in democracy", adds Tulasi. "In my family we really value education. That is one of the most important values: better education for a better future. And if we can help give that to the kids at CETC, then we will."
With their first fundraising effort, a bake sale back in November 2019, they raised about $230 for LWH. The next month, they spoke about LWH's mission and work at a school assembly to encourage people to make a donation for Giving Tuesday on December 3. Currently, they are planning another bake sale for Valentine's Day and are hopeful that they can soon come back to Guatemala and continue helping. "It is a lifelong cause, so it doesn't make sense to stop."

About Nobles EXCEL

Nobles EXCEL is an experiential learning program that helps students become responsible, empathic and skilled global citizens, as they develop resilience, creativity and character in a variety of contexts. It encompasses a wide variety of programs revolving around service, cross cultural immersion and hands-on learning in and out of the classroom. Nobles has built partnerships with more than 100 organizations around the world. We are thrilled to be part of this movement and to have the opportunity to challenge their students to develop new skills, see the world from a different perspective, and develop their best selves, while serving communities and discovering the wonders of travel.
Like this content? Stay tuned as our Annual Report will be released on our website by March 1st!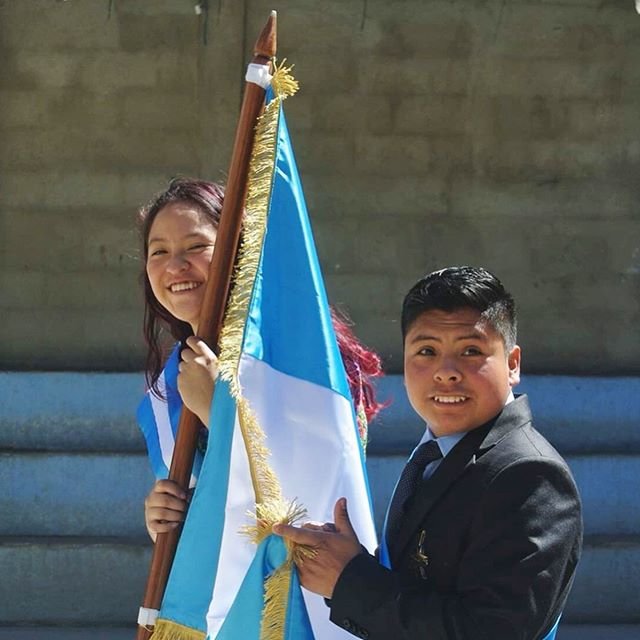 Links: