Project Report

| Dec 23, 2014
Gearing up for a New Grade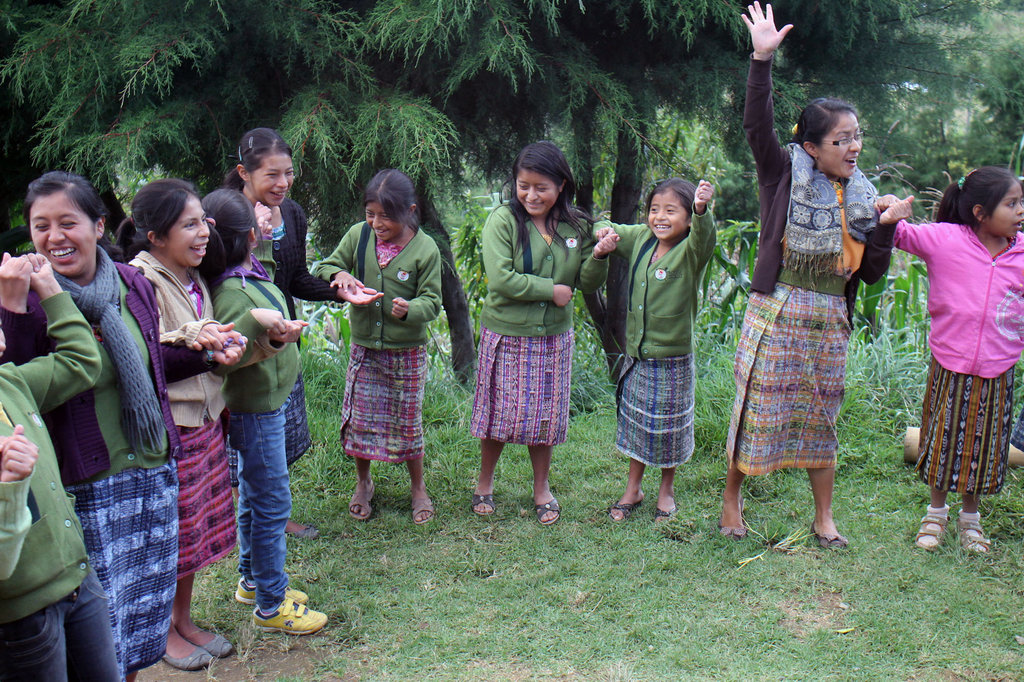 As we approach 2015, Long Way Home welcomes its 11th year in San Juan Comalapa along with its first class of middle school students! After a wonderful graduation ceremony with our Kindergarten and 6th Grade students, the Técnico Chixot Education Center is ready to expand! We recently hired nine new local teachers for the incoming seventh graders, as well as opened up two buildings on campus for more classroom space. Long Way Home is elated to further employment opportunities in the community while also increasing our educational offerings. Together, we are helping this community to build a brighter future!
Although it is vacation time for students, the learning does not stop. During the week of November 3rd, we had the pleasure of hosting our first summer camp! Organized by a local US Peace Corps Volunteer (PCV), Christina Monterroza, around 30 students participated in art projects, discussions about health and building self-esteem, dance lessons, and numerous outdoor activities. These included crafting piggy-banks with plastic bottles, making paper with wild flowers, and playing a big game of capture the flag! Thanks to the help of other USPCVs, our teaching staff, and a few LWH staff and volunteers, the kids had a fantastic week of games and learning.
Construction is closer to being finished as we have the final four classrooms now standing! These are walled with earth-rammed tires like the original vocational workshops. Two of the four have nearly finished roofs, decorated as usual with colorful glass bottle bricks. The students and teachers are sure to enjoy beautifully lit classrooms! We are also making good progress on the new water cistern, ready to be cemented after the first of the year. Once completed, we will be able to collect over 100,000 gallons of rainwater per year! We can provide clean water to the school as well as several hundred of its neighbors. In a country where contaminated water is a severe life-threatening issue, Long Way Home is creating necessary impact on the health of the community.
A special shout out to the success of this year's Rubbish to Runway ReFashion Show! On Saturday, October 25th, our incredible Board Member, Ms. Elizabeth Rose, hosted our largest annual fundraising event at Nicholson Hall in Newburyport, Massachusetts. This year, the fourth effort, raised a grand total of $8,225.73! A big thank you to the designers, models, volunteers, sponsors, donors, attendees, and all else who gave time, money and sweat to make another successful evening.
As we move forward in construction, Long Way Home is also taking advantage of opportunities abroad. We currently have three of our Guatemalan greenbuilders - Romeo, Juan, and Axel - and three North American staff members collaborating on a project in Bloemfontein, South Africa! Los Técnicos, Long Way Home's partner construction company, has joined with the South African nonprofits, Start Living Green and Natural Building Collective, to build an Arts & Culture Center using tires and glass bottle bricks for a local orphanage in Lebone Village. This collaboration gives our construction team the opportunity to share their knowledge and skill in green building with a community on the other side of the world. And what an experience! The majority of people in Comalapa have never traveled past the region of Chimaltenango, so imagine the excitement of 19-year-old Axel crossing an ocean!
We are grateful for your continued support and hope that our progress makes you as proud and excited as it does us! Happy Holidays from Guatemala and South Africa. Blessings to you and yours.