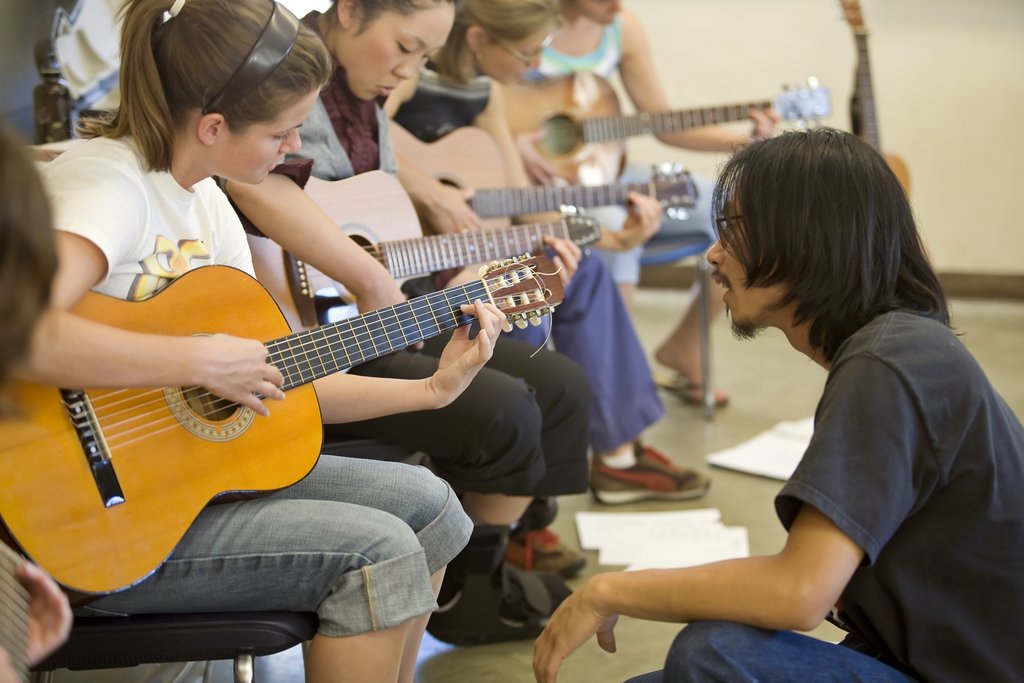 Thanks to you, this morning, GITC reached it's first goal of receiving contributions from 50 donors, so our place with Global Giving is better than halfway secured! We have another 16 days to raise the $1700 to get to $4000. Thank you for putting your hard-earned dollars where your hearts are- in favor of keeping music alive in school for the children.
Placing your faith in the teachers and in our organization through your charitable giving imbues our work with your energy. We all feel it. SO FAR, YOUR PARTICIPATION has replenished funding for GITC-Lee and GITC-Brooklyn, where instructors Robin O'Herin and Daniel Loomis will be able to continue providing free musical training for classroom teachers and specialists in Massachusetts and New York!
Just this week, we received a note from a teacher training with GITC who wrote us to talk about the immediate impact felt inside, and outside of the classroom.
Hello,
This message is to tell you how much I learned in the GITC sessions this winter. On the last day of school before spring vacation, I played This Land is Your Land ( a planned part of our social studies lesson) and an innovation of Jet Plane to say goodbye to my students. They were amazed and intrigued, singing along and encouraging me and telling me they couldn't wait until after break so that I could bring my guitar again and we could sing more songs.
I have also found that when I return home after a long and stressful day, I NEED to play my guitar. After I return from wherever I was transported to, I find that I'm revived, invigorated, and my excited dog is curled up in the corner on her bed, fast asleep.
Still inspired and looking forward to the next (more advanced) session,
Francesca Miller-Schindler
Hamilton Elementary
Grade 1, SEI/MEC
WANT YOUR GIFT TO HAVE DOUBLE THE IMPACT? Make a contribution on April 19th, when GlobalGiving will be matching portions of any donations made that day through the Project Page!