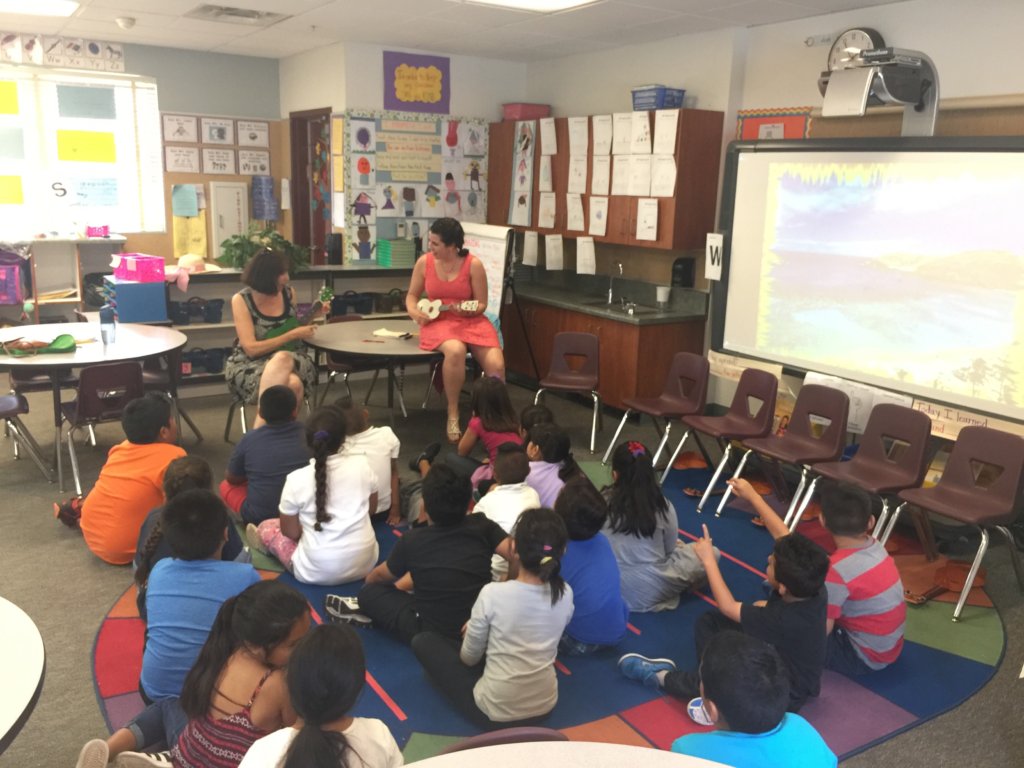 Hello Friend,
Thank you for your support of students in need by giving to our programs. Through your continued generosity, we have been able to increase our impact in classrooms in the U.S. serving children from every walk of life. To highlight some of your impact, we would like to share GITC classroom teacher Becca Zauderer's story of service.
Becca is a new teacher, in only her third year in the classroom. The summer after she graduated from University of California, San Diego, she trained in music integration with Guitars in the Classroom in a 1 week intensive class. She was a quick study with our simplified playing method and in the fall, she took her ukulele and guitar to Korea where she used music to teach English to young Korean students.She was encouraged by the students' success and sent videos of them back to us at GITC to share her excitement.
When Becca returned from her year teaching abroad, she accepted a position at Cherokee Point Elementary. Located in City Heights, San Diego, a community that has become home to many political and economic refugees, Cherokee Point has been designated a trauma informed school. Every child has been through a traumatic event. Teachers are trained in restorative practices that nurture the children's emotional and physical recovery. Classrooms become safe places that teach children constructive ways to express themselves, build trusting relationships with their peers and teachers. For the past two years, Becca Zauderer has made singing and making music an integral part of that process.
This year, Cherokee Point was given the opportunity by the San Diego Unified School District to participate in a revolutionary initiative to address the needs of impoverished students through the arts, integrated into academic study. Becca advocated passionately with her principal and fellow faculty members to bring our work to the school. After some very careful deliberation, 7 more teachers made the commitment to train with us. GITC teaching artist, Jody Mulgrew is already co-teaching with kindergarten and first grade teachers there.
Without your support, these students would not have access to music education. Your gifts have helped us put training, educational materials, supplies and ukuleles these classrooms.
Then, just last month, Becca and her Cherokee Point second and third grade class had the privilege of welcoming more than 30 principals from Hawaii tp their room to observe the role of music in boosting student literacy. The children welcomed these esteemed visitors by them singing "Aloha Oe" as they entered the classroom. The song brought smiles and a few happy tears to the visitors and helped the students see their own ability to become friendship ambassadors through music.
You can read more about Becca's advocacy and her adventure using GITC methods to teach in Korea, by reading our blog: http://www.guitarsintheclassroom.org/2016/09/meet-rebecca-zauderer-gitc-classroom-teacher/
We hope you've enjoyed reading this singular story of how training one willing teacher led to a transformative movement within an elementary school. Your support allows us to continue to infuse schools and classrooms with musical learning.
Thank you from the bottom of my heart for all you have allowed GITC's compassionate faculty members to accomplish. Together, we are making a remarkable difference for kids. We hope you will stay with us during the holidays and that you will continue to give your support to these efforts so more children can learn, grow and thrive through creative self expression and music in 2017!
With you in service,
Jessica Baron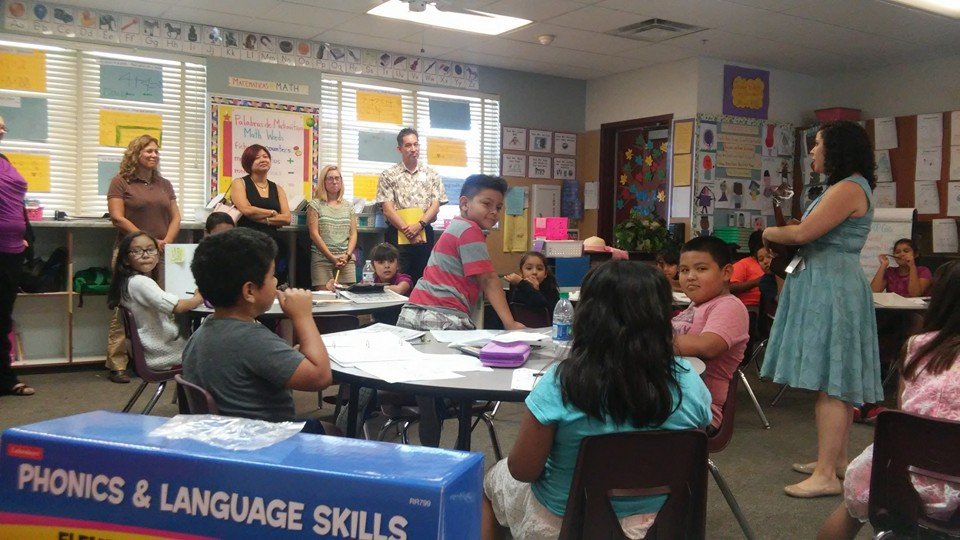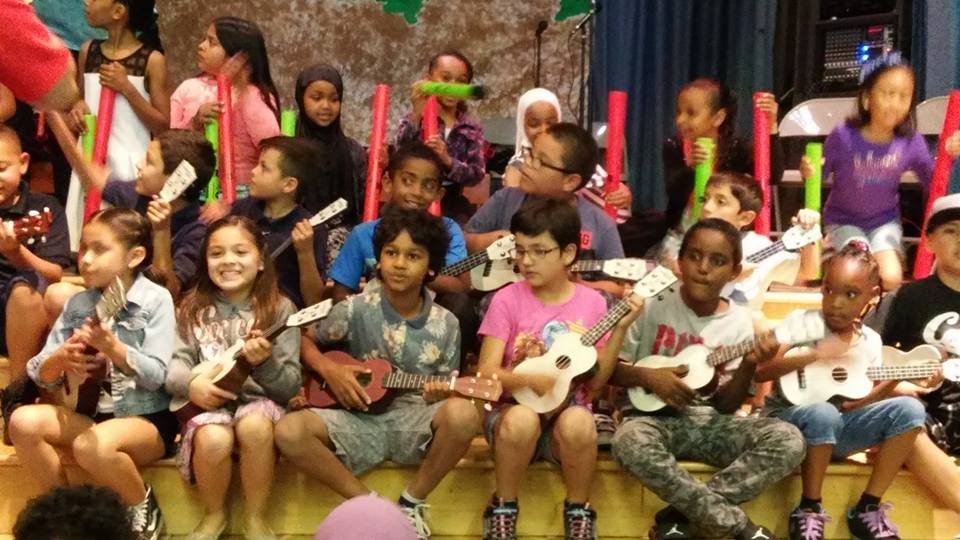 Links: