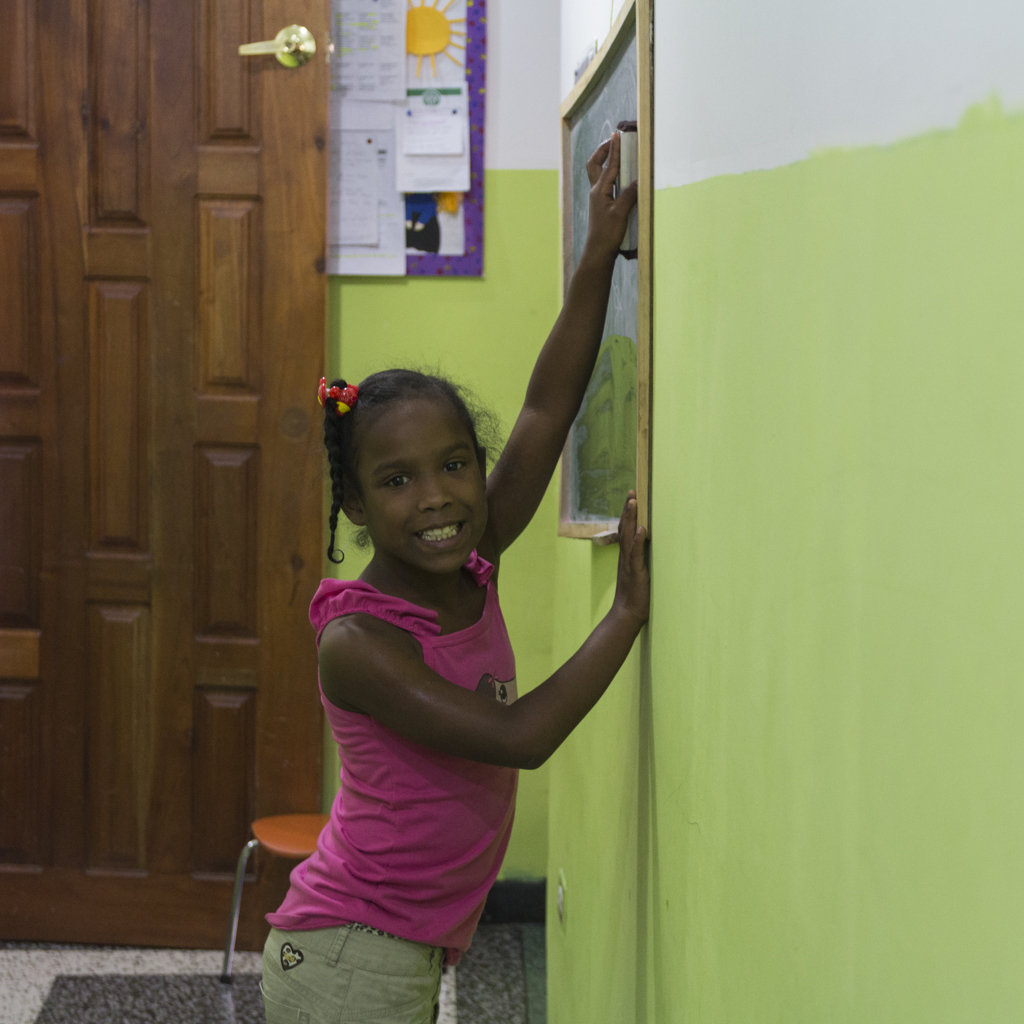 Hogar Bambi Venezuela is a point of reference on the national level in Venezuela, providing protection and love to at-risk children who are victims of abandonment, mistreatment, abuse, and/or lack the proper conditions required for their growth and development.
We ensure that all resident children and youth are cared for, protected and that their rights are restored. Our overarching framework is the integral well-being of all of the children who come to, stay at and leave Hogar Bambi Venezuela.
We receive all children regardless of their age, gender, place of origin, health condition or disability. We work hard to provide our children and adolescents with afection and the most comprehensive and high-quality care based on their individual needs.
In the context of political and economic instability in Venzuela, which disproportionately affects the country's most vulnerable, Hogar Bambi is very grateful for the support, participation and commitment of its many individual and institutional donors. With the support of our donors, we have been able to maintain our quality standards, guaranteeing that each child has an individual intervention plan. At the same time, Hogar Bambi is continously strengthening its institutional capacity and refining its strategies so that it can best care for the children and youth it serves.
A Testimonial
We tell the story of Oscar, a 7 year old boy who arrived to Hogar Bambi with great difficulties. He had never attended school or received any formal education and only recognized the vowels. With the assistance of a learning specialist, a daily intervention plan was developed, alllowing him to reach 80% of age appropriate academic level in three months. As a result, he was able to enroll in school.
Recent Accomplishments of Note
For the 2014 – 2015 school year, 54 young residents of Hogar Bambi were enrolled in the formal education system. 47 children and youth advanced to the next grade level and 7 new students were enrolled for the first time.
We continued ongoing linkages with the Child and Adolescent Protection System in order move the development of our programs forward.
We coordinated with different organizations that support the educational activities of our three houses.
With have institutional partnerships that facilitate school placement for the population served.
As a leading organization in the area of child and adolescent protection, we provide advice and support to other organizations in the public and private spheres.
With the support of interns and students doing their volunteer service, Hogar Bambi strengthened its capacity and service delivery in the areas of Social Work, Psychology and Education, among others.