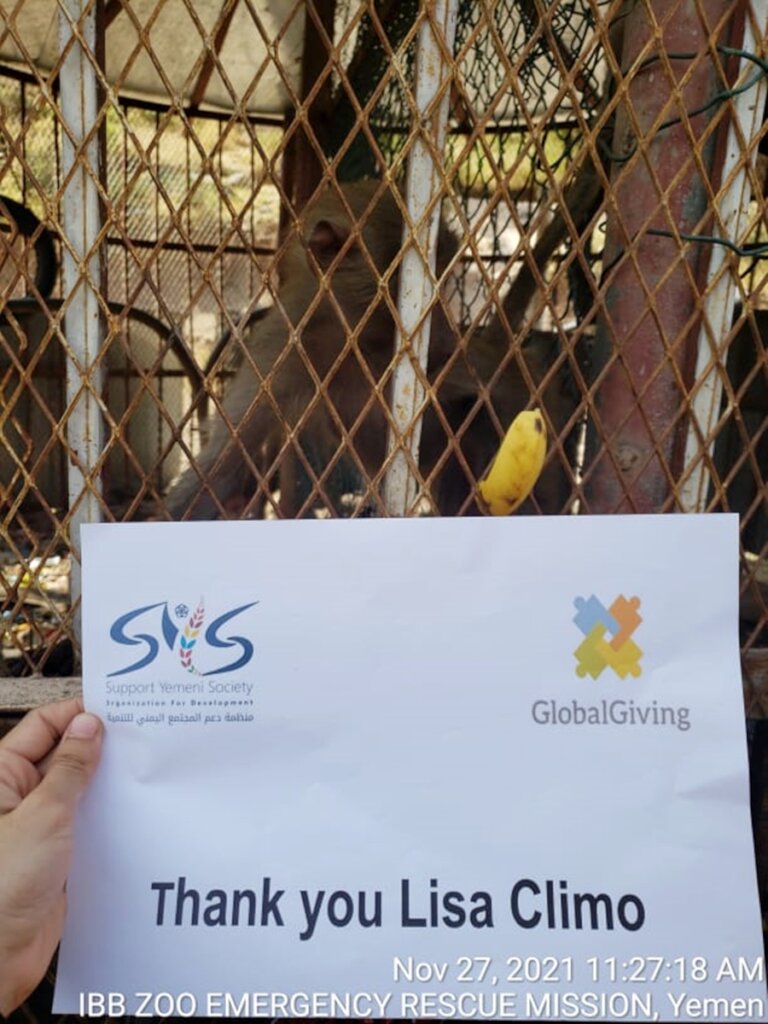 Dear GlobalGiving Donors and supporters,
Actions speak louder than words. Support Yemeni Society Organization, with the support of GlobalGiving, OWAP Association, and your support, has started implementing its project " IBB ZOO EMERGENCY RESCUE MISSION, Yemen THANKYOU, on the behalf of SYS Organization, Ibb Zoo manager, and local authorities,! Your donations have a pragmatic, concrete, and compassionate impact on the survival and welfare of all these precious animals.
What We Have Done
Dear Generous Donors,
Support Yemeni Society Organization's Team in Ibb has started the rehabilitating process for the entire Ibb Zoo as follows:
- First, they contacted the local authorities taking the permission to start the rehabilitation of the ruined zoo.
- Then, they started building new humane enclosures for wild raptor birds.
- After that, they have started building new humane enclosures for baboons and monkeys. Moreover, SYS Team keeps feeding those poor animals.
- They also launched awareness-raising campaigns on social media like Facebook, Instagram, and Twitter about the importance of those animals.
Dear Generous Donors,
Our dream is so big. We are planning to let the lions breathe freedom by rehabilitating a very big fence for them. Besides, we will train all the zoo staff on how to deal with animals.
Dear Generous Donors,
You, the donors are instrumental in providing this one chance at welfare and wellbeing for Ibb Zoo's precious and rare animals. With your support, we can protect them from extinction.
Dear Generous Donors,
To continue implementing this humanitarian project, we warmly invite you to start a Monthly Donation.
Even a few dollars a month will go a long way. That is the best way to ensure an ongoing impact. Please, also share this with you. We are looking forward to seeing your support.
Warmest regards.
Yours,
Ahmed Al-Qadhi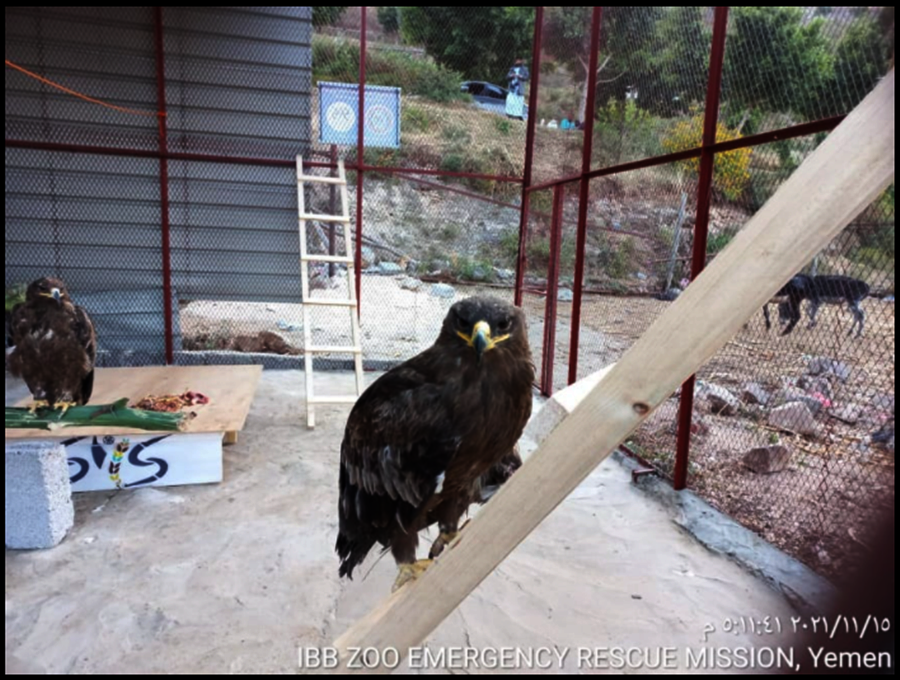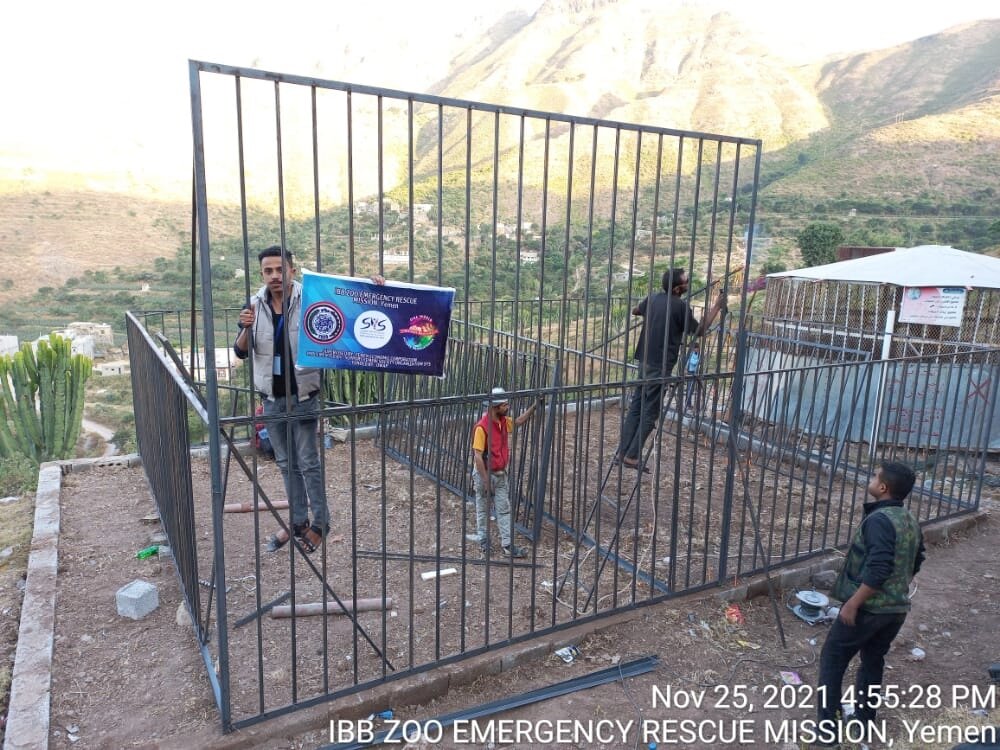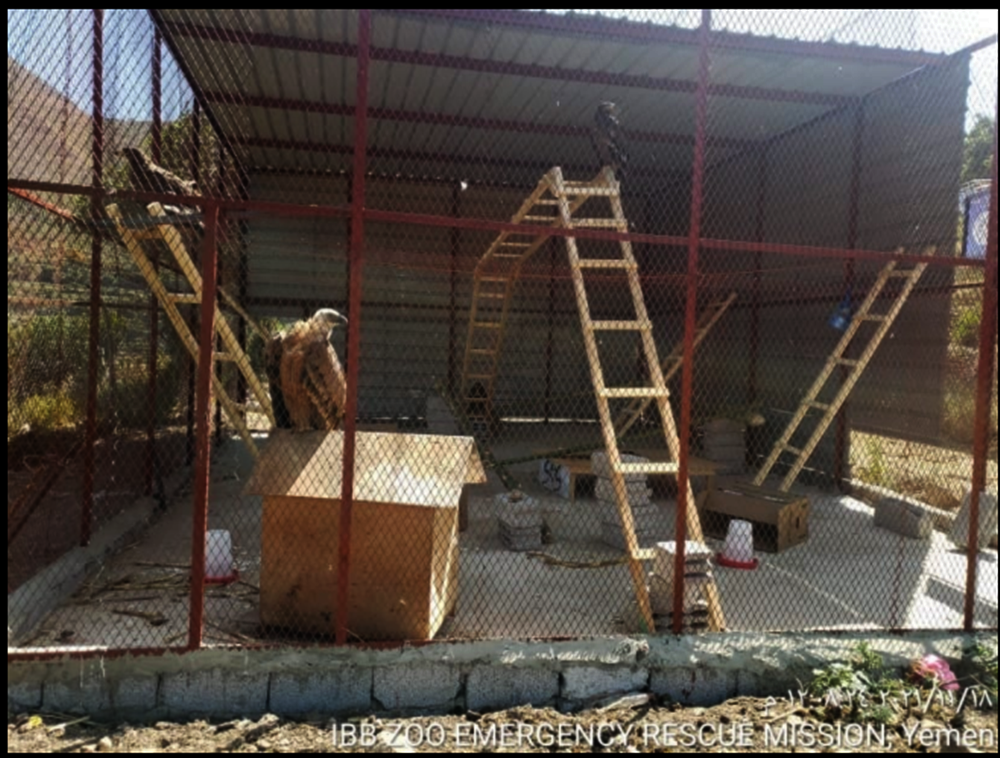 Links: