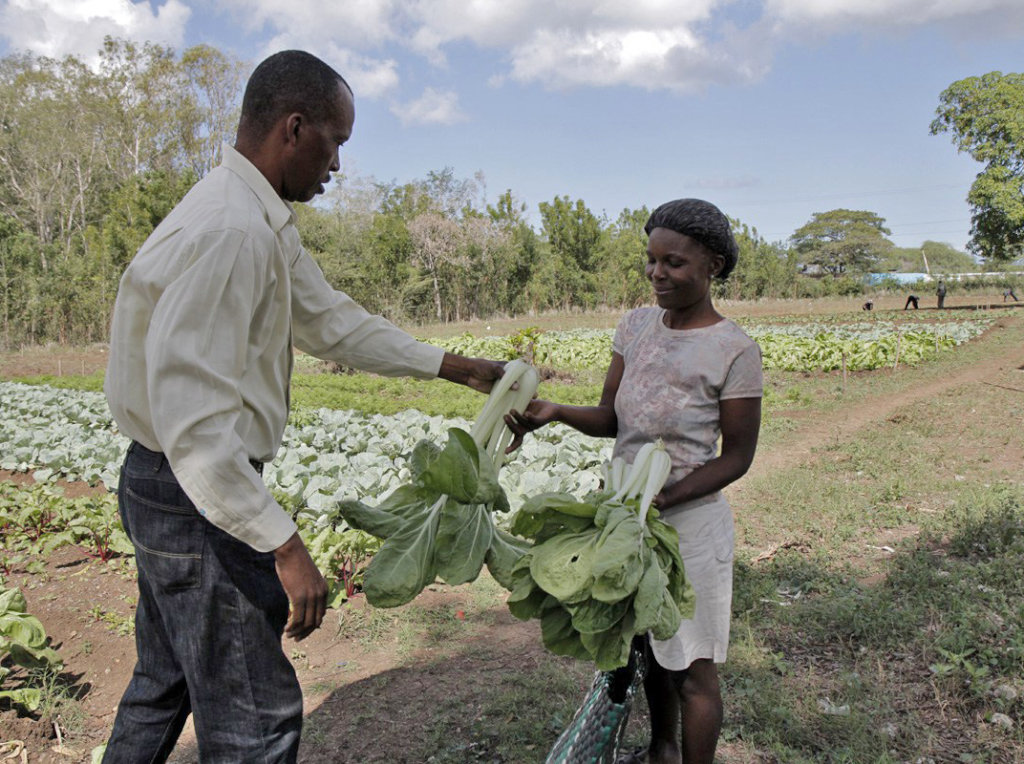 It's been fifteen months since Hurricane Matthew wreaked havoc across Haiti. In that time, your generous support has funded work by a group of 11 vetted GlobalGiving partners who responded in the immediate aftermath of the storm to provide emergency supplies and aid and have remained on the job in the months since to assist communities on the long road to a full recovery.
We have now closed the Hurricane Matthew Relief Fund, and this will be the final update you'll receive about the impact of your donations. If you'd like to continue to follow the progress of our partners who continue to support recovery efforts in the region, you can check out our partners' latest updates on our website.
In this final update, we'd like to highlight the work of four of our partners committed to supporting long-term recovery in Haiti through agricultural and education projects.
For more than a decade, Lambi Fund of Haiti has partnered with the Center for Plantain Production in the Artibonite region of western Haiti to support more than 245 plantain farmers. After Hurricane Matthew, these plantain farmers faced two serious threats to their livelihood: storm-damaged fields and soil that was beginning to show nutrient deficiencies that would lead to weaker crop yields. Rather than letting their fields lie fallow to replenish their nutrients, these farmers, with the support of Lambi Fund, planted to okra, tomatoes, and beans. Growing these crops allowed the farmers to offer marketable produce at a time of high need after Matthew and restore the quality of their soil.
Last month, Peace Winds America returned to the rural Saint Jean du Sud in southwestern Haiti to continue its support of the community as it rebuilds after Matthew. Their work included training carpenters and masons in disaster-resistant construction, establishing community centers to provide agricultural and livelihood trainings and afterschool activities, and improving hygiene training for schools and households.
Farmers across northern Haiti who are still working to restore their farms to their pre-Matthew levels of output have received 10,000 packets of seeds through Seed Programs International's partnerships with local organizations. In addition to directly helping farmers, the seed packets are being used in agricultural education and sustainable nutrition programs.
Hope Health Action's work to rebuild a storm-damaged school in Musotte is nearing completion—last month they reported that the building's new concrete roof has been installed and now all that remains before students can return is finishing classroom interiors, and cleaning and painting the buildings' exteriors.
Thank you again for your generous support of the Hurricane Matthew Relief Fund. By investing in the work of community-led nonprofits, you've funded the long-term recovery work that, while often out of the public eye, is vital for communities to thrive again after a disaster.
Warmly,
Britt Lake + the GlobalGiving Team