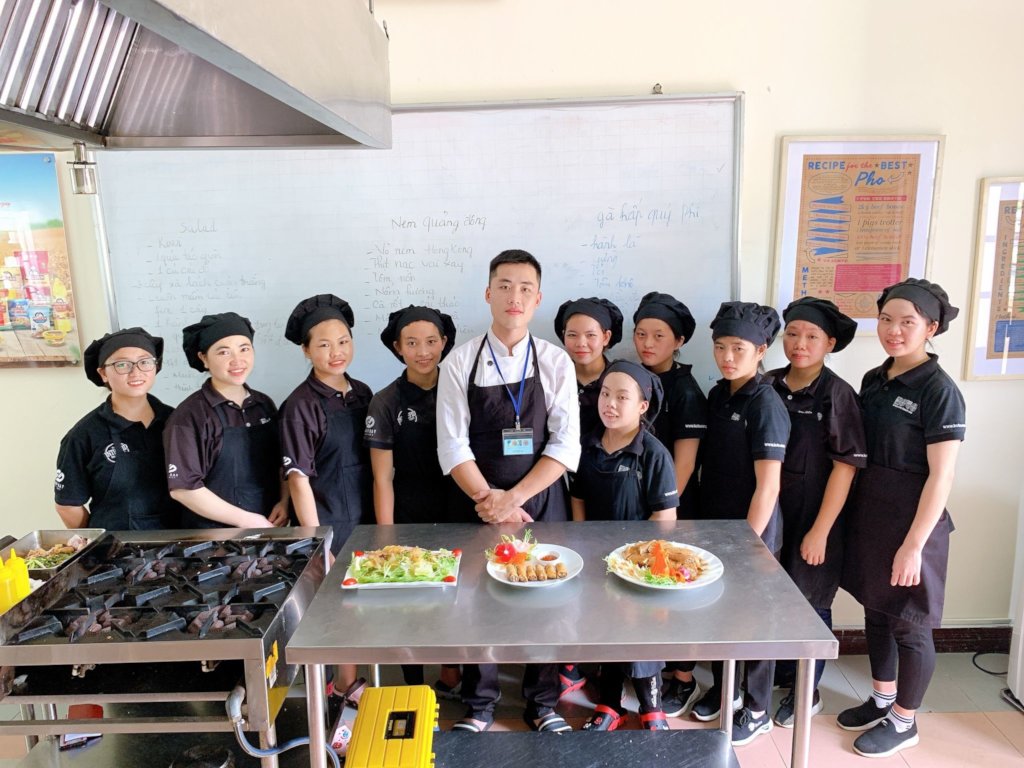 Covid19 has taken a great toll on the hospitality industry in Vietnam, and therefore affected KOTO's training program directly. However, KOTO has shown its strong commitment by keeping all trainees at our training center during government lockdown in March 2020 and organizing different programs to make up the loss of practical opportunities caused by the closure of restaurants/bars and international borders, such as in-house cooking and mixology competitions, empowering trainees to operate an in-house café, etc. Despite the downturn caused by covid19, 100% of class 34 trainees got full-time jobs at restaurants/hotels/resorts across the country as the pandemic situation in Vietnam has improved and KOTO has been staying closely in touch with them to provide timely employment support.
The pandemic affected KOTO's restaurant business tremendously and therefore affected our revenue. Facing the financial difficulty, KOTO had to think creatively and have succesfully mobilized different sources of income to keep our commitment of feeding, training and caring for 140 trainees during this challenging time. We tapped into emergency relief funding from our long-standing partners, organized fundraising events and campaigns, and engaged KOTO alumni in fundraising. It is worth noting here that the KOTO Alumni Community have together raised 17,000USD to provide food for all trainees following our call for support. In addition, during this time, we focused on building capacity for our staff, so that we will get back stronger.
KOTO has moved fast to weather covid19. We have closed down our Training Restaurant on Van Mieu, which mainly attracted international tourists, and moved to a new location targeting expatriates and more affluent locals. We diversified our income streams by building joint ventures with corporates, doing catering and business consultancy, etc. With a whole new strategy, menu and location, we are hoping to revive our restaurant business soon to retain a valuable training environment for our trainees.
KOTO alumni continue to demonstrate the KOTO's philosophy "Know One Teach One" and giving back, as well as be the role models for their fellow trainees. They continue to grow even after they graduate from KOTO and give back to their community and KOTO. A KOTO alumni just got a full scholarship to study for a bachelor's degree in Professional Communication at RMIT University in Ho Chi Minh City. Another KOTO alumni from class 6, who is now a Hotel General Manager in Australia is raising funds for KOTO's annual fundraising event. He, together with 3 other KOTO alumni, are currently sponsoring KOTO trainees.
We would like to share with you a story of one of our amazing trainees:
Ha comes from the Ha Tinh province in central Vietnam. Ha Tinh is a central province and one of the poorest in Vietnam due to the harsh natural climate. Many of the 39 human trafficking victims found dead at the back of a lorry in Essex, the UK, hailed from the Ha Tinh province.
Ha was orphaned from a very young age where she spent years in a support centre until the age of 18. She then returned to her hometown to live with her grandfather where they lived on just a monthly pension of USD $13.00. Despite growing up with unfathomable hardship, Ha is one of the friendliest, positive and energetic trainees you'll meet!
"I feel so grateful to be chosen to study at KOTO. After all the misfortune and challenges life has given to me, I truly believe that KOTO provides me with an amazing opportunity for my future. KOTO gives me a family, where there is lots of love, all the sisters and brothers are so warm-hearted. I do not see any discrimination. Every day, I am excited to go to the training restaurant to observe and practice what we have been taught. More wonderfully, my training is totally free. I believe after two years of living and studying at KOTO, I will have a chance to create a better life".
A better life is what Ha deserves and with your support, KOTO's vocational training program will change the life of Ha and the lives of many more.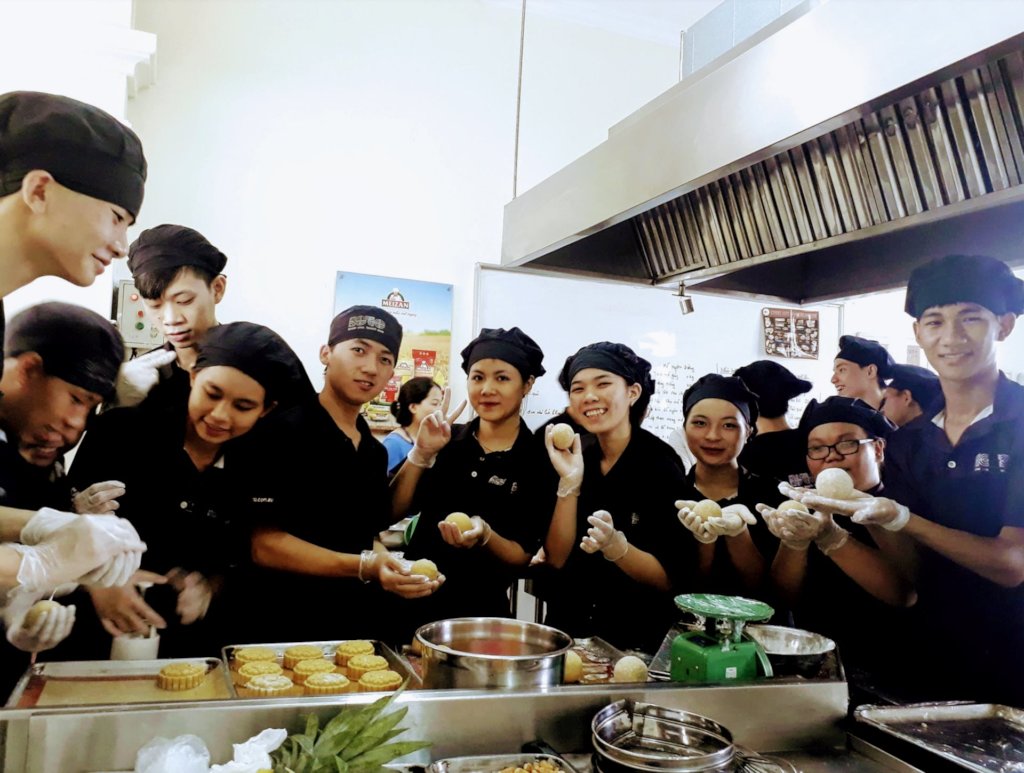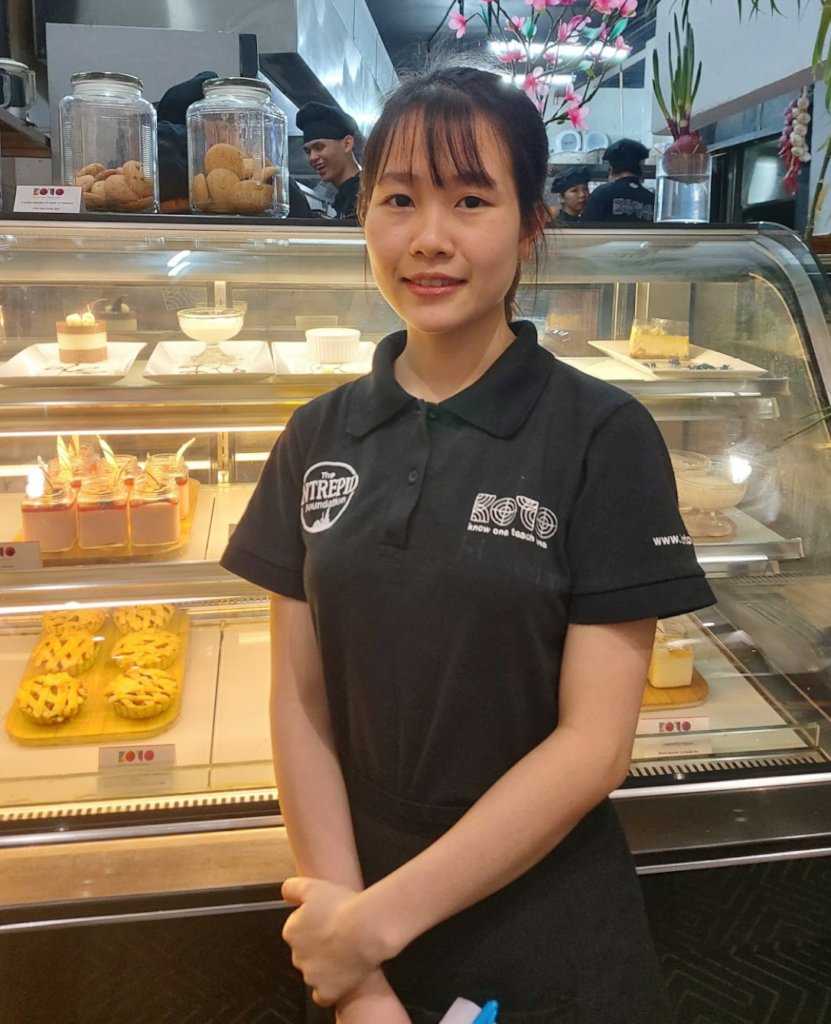 Links: