Project Report

| Nov 27, 2023
GivingTuesday and supporting farmers with seed distributions - Update 26/11/2023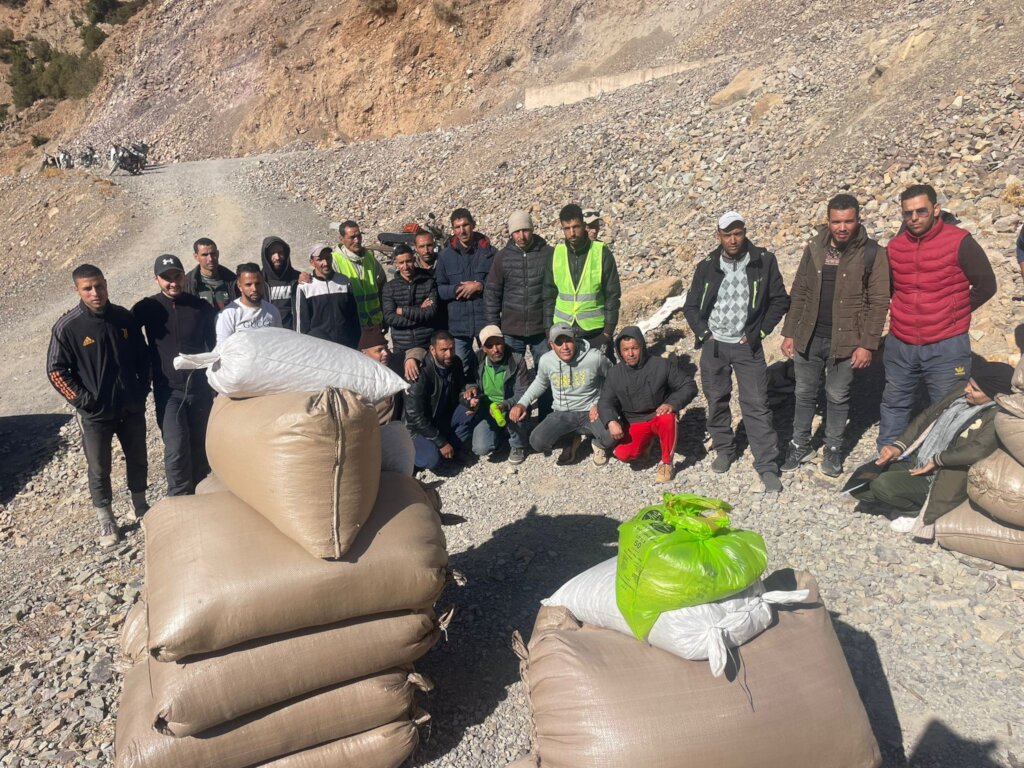 Tomorrow 28 November is #GivingTuesday, starting from midnight to 11:59 p.m. EST. On this international day of giving, GlobalGiving will distribute $1.2M in Bonus Funds to participating projects (including us!) proportionally based on final fundraising totals. If you are considerating to donate to our project, tomorrow is the day to do so. The more donations we receive, the more funds GlobalGiving will match!
During the past few weeks, we marked a significant milestone in the Imegdal region as we initiated the distribution of seeds, an important step in our earthquake relief efforts in the High Atlas. In collaboration with local associations in each douar (village) more than 25 douars have benefited from this essential intervention by identifying the farmers in need and allocating instrumental seed supplies.
The farmers, key beneficiaries of this seed distribution, expressed genuine satisfaction with both the quality of the seeds and the seamless distribution process. A noteworthy aspect of this initiative was the additional step taken by the farmers themselves, who conducted an initial assessment to evaluate the purity of the distributed seeds—a customary practice among them. This agrobiodiversity conservation action garnered appreciation and acclaim, standing out as a unique and impactful measure that significantly uplifted the spirits of the earthquake-affected community, particularly those who had lost their seeds.
Last week, the second round of seed distribution in the targeted commune of Ijoukak unfolded seamlessly, marking another significant step in our agricultural outreach efforts. A diverse selection of seeds was distributed in large quantities, including 15 tons of barley, 500 kg of Faba beans, 300 kg of peas, and approximately 100 kg of assorted vegetables.
This initiative reached a broad number of beneficiaries, spanning across 26 douars and local associations within the commune. Beyond the tangible impact of providing essential seeds, the distribution served as an opportunity to gather information and data regarding the farmer demographics in each douar for future distributions and potential collaborations.
The experience garnered from the first distribution in Imegdal proved instrumental in executing an organized and expeditious delivery of seeds to the targeted communities in Ijoukak.
Similar to the approach taken in the first distribution, all preliminary tests, including the traditional 48-hour germination test, were diligently conducted. This commitment to thorough testing ensures the quality and viability of the distributed seeds, thereby reinforcing our commitment to sustainable agricultural practices and long-term success in the High Atlas communities.
We are grateful to our GlobalGiving community. Your donations have enabled us to provide key support, and enables us to continue our relief efforts. Thank you.