Project Report

| Oct 10, 2023
Providing Medical Assistance to 81 people in Ait Lkak - Update 08/10/23 - 8 pm Morocco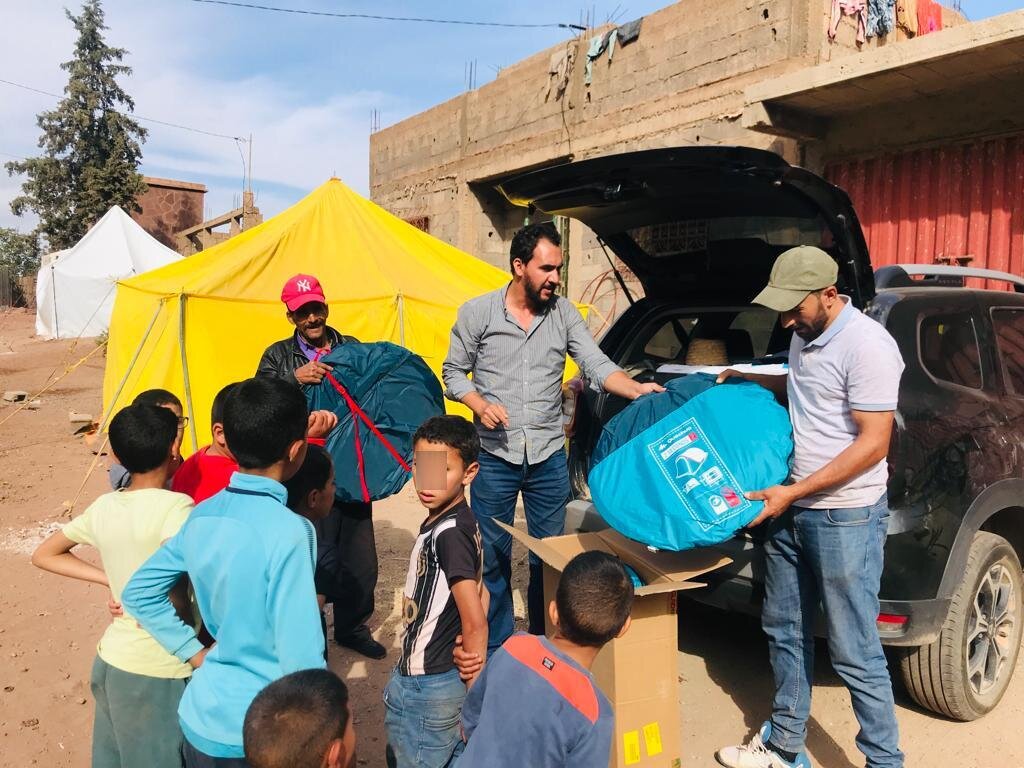 Last Thursday, we teamed up with three Belgian doctors for a special mission to Ait Lkak village in Oukaimeden. The focus of our visit was to provide essential medical assistance to 81 patients hailing from three villages: Ait Lkak, Ibaraghn, and Id'Ihya.
During this visit, we not only offered medical care but also distributed vital supplies that can make a tangible difference. Tents were provided to offer shelter, while boxes with clothing, sandals and shoes were handed out to ensure comfort and protection.
But our efforts did not stop there. We also have just received a shipment from our dedicated Agadir team, destined for Marrakech. This shipment contains much-needed supplies like mattresses, blankets, solar torches, solar projectors, shoes, baby formula, baby bottles, diapers, shampoo, soap, dry and canned food items and five large bags of clothes. These items will make a significant difference during our next visits.
As we look ahead, we are gearing up for a series of visits planned for the upcoming week, with a particular focus on the welfare of animals in various regions and communes. We believe in the well-being of both people and animals.
In collaboration with the Society for the Protection of Animals Abroad (SPANA), we will be conducting on-site veterinary visits in Imegdal. Our aim is to assess the health conditions of working animals and ensure they receive the care they deserve. Simultaneously, we will be partnering with the Société Royale d'Encouragement du Cheval (SOREC) to provide feed supplies to animals in the affected villages.
We believe that every act of kindness and every gesture of support brings us one step closer to creating a brighter and healthier future for all. We are grateful to our partners and GlobalGiving supporters for making our mission possible, and we look forward to continuing this journey in the years to come. Together, we can make a difference in the lives of those who need it most. Thank you for being a part of our mission.