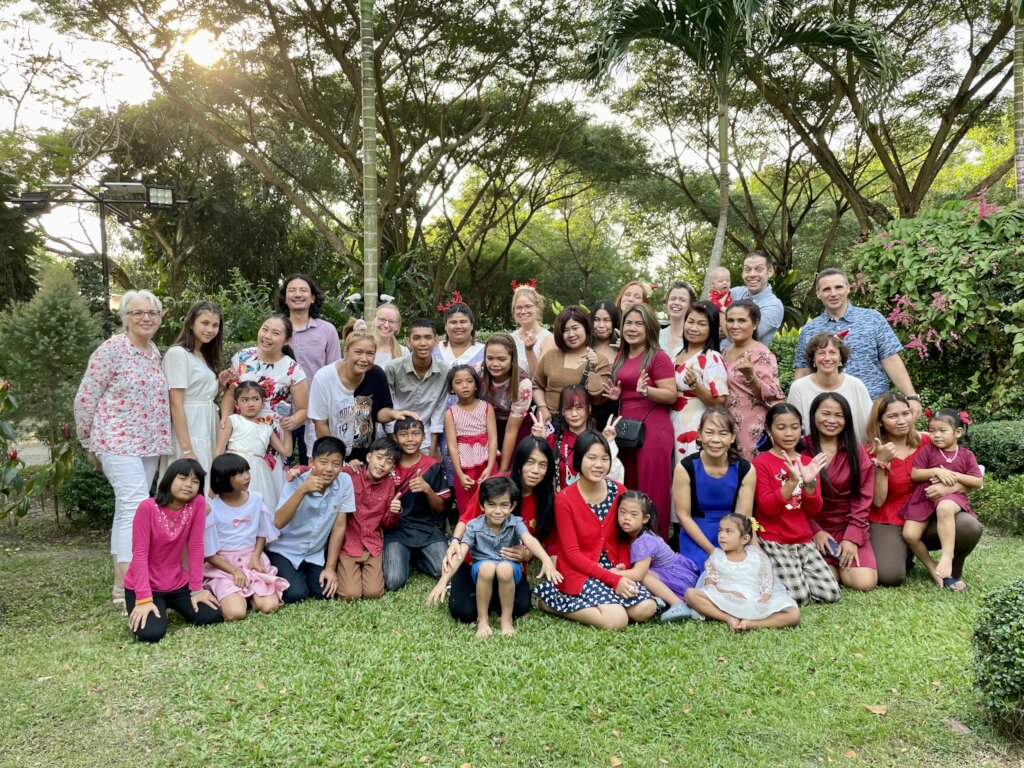 Merry Christmas from everyone at Tamar to you all!
Last week we had a series of Christmas parties, which started with the Soi 6 Christmas Party, and earlier this week we enjoyed our big Christmas Outreach and distributed one thousand gifts bags in the bars of Pattaya and last night we celebrated our internal Christmas Party. Today we are slowly winding the year down and are getting ready for our break. Looking back, it has been a challenging year. We are thankful that our new building is, except of some small touches, finally finished! We are looking forward to re-open the Tamar Restaurant in January and to start the Palm Center (Counseling Center) and Tamar Hospitality in January with guests already booked from the middle of the month. We are grateful for many great outreaches and trainings that happened throughout the year, for a sizable number of women leaving the bars, moving into our houses, and starting vocational trainings but are also sad that some women left us this year. We are happy with Planin, who started a baking course at the Dusit Thani College this year and Jeab, who has just finished working with us and will start her own business in January very close to us. We are also grateful that our children successfully made the transition from online school back to normal school again and that all pandemic restrictions have been lifted.
We are also very grateful to you for your support and your help in this last year. You helped us keep going, you helped to finance many of our projects and distributions and your notes of encouragement have made us smile and brought new strength. We could have not done it without you! Thank you!
Peace is an important word this year. We wish for peace on earth, especially when we look towards the war in Ukraine. But not only in Ukraine, we wish for peace in our relationships with friends and family and now because of the pandemic, we wish for our peaceful life to be "back to normal." But do we find the peace that we are looking for? Unfortunately, we find it less and less. We hope that this Christmas season will be a time for all of us to reflect on the last year, to center ourselves and to gather strength for 2023 so that we will be able to have and bring peace to the world.
In this sense we wish you a peaceful and contemplative Christmas, carefree holidays, good health, and God's blessings for the year 2023. We are deeply grateful for your help, support, and friendship for us here at Tamar Center!
For the Tamar Family