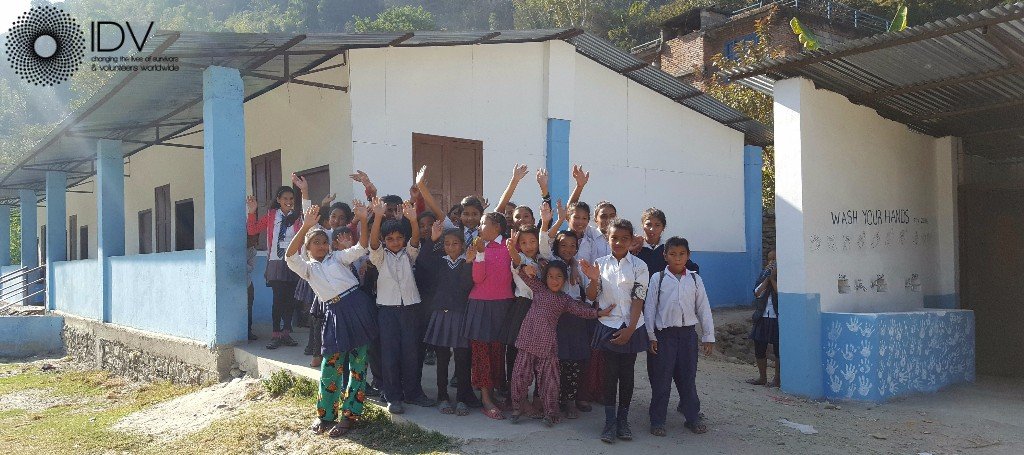 Thanks so much for your continued generosity over the last few months.
Although we've been undergoing some major changes at IDV, thanks to your amazing support we've continued to provide vital help to disaster survivors overseas.
What's more, with your ongoing help, we hope that we'll be able to keep supporting key local partners into the future. I'll return to this in a moment, but I do have to make some sad announcements first.
Due to our UK funding situation IDV will no longer have paid staff after April. This will reduce our ability to support our overseas projects, and so we've had to make the hard decision to close down some of our operations.
This includes everything in Tacloban, and also our international volunteer deployment in Nepal. While we're saddened about these closures, it's still amazing to reflect on everything we've achieved.
IDV was active in Tacloban for over three years, and during this time we supported almost 12,000 survivors of super typhoon Haiyan. Our work, which ranged from providing immediate relief to rebuilding and repairing 25 classrooms, was only possible thanks to donors like you.
In Nepal we welcomed over 100 international volunteers, who directly helped over 7,100 earthquake survivors by providing relief and rebuilding schools. This is an incredible result, and we marked the end of our international volunteer operations in Nepal by completing our work at the Shree Bal Shiksha school.
The day, which included a WASH education session, was a celebration of the impact we've made for the school's 600 children. By providing new classrooms, school furniture, toilets and handwashing stations, our work has transformed the educational environment for these kids. Again, all this was only because of incredible donors like you.
And, while we're saddened about the end of this work, the future for our projects in Haiti and Manila is thankfully more secure.
Having previously paid the 2017 rent for the HTDC orphanage in Port-au-Prince, in February we also provided the children with their own mini-bus. The orphanage is now renting the bus out to earn its own sustainable income, and this has already reduced its reliance on our donors by a third.
In Manila, our local partners are an amazing group called Buklod Tao. They also work with other organisations however, and one of those organisations, the Norwegian Mission Alliance - Philippines (NMAP), recently placed an order with Buklod Tao for five new flood rescue boats!
Our previous support of Buklod Tao's boat workshop played a key role in securing this order, which will help to protect flood prone communities, while also providing an income to poor residents trained in boat building.
Yet, while HTDC and Buklod Tao are becoming more self-sufficient, there is still a need for ongoing help from IDV. And your ongoing generosity shows that we have many supporters who want to continue helping.
So, we've decided that we'll continue doing what we can on a voluntary basis after April.
The nature of this voluntary support means that we'll less time available, but we hope that by adapting, we'll be able to continue supporting our partners in Haiti and Manila, even if our capacity is reduced.
Our ongoing success with crowd-funding, particularly via GlobalGiving, gives us confidence in these plans, but we'll reassess the situation as we approach the end of our financial year, on August 31, 2017.
Again, thank you so much for your continued support and understanding during this transition. Even after April we will still have some essential project support costs in the UK, so your help will continue to be vital to IDV running high quality, high impact projects overseas. Thanks for sticking with us.
I'll be sure to keep you updated moving forward, and once again I remain incredibly grateful for your continued confidence and support. If you have any questions or concerns, please don't hesitate to email Andy@IDVolunteers.org. I would be delighted to hear from you.