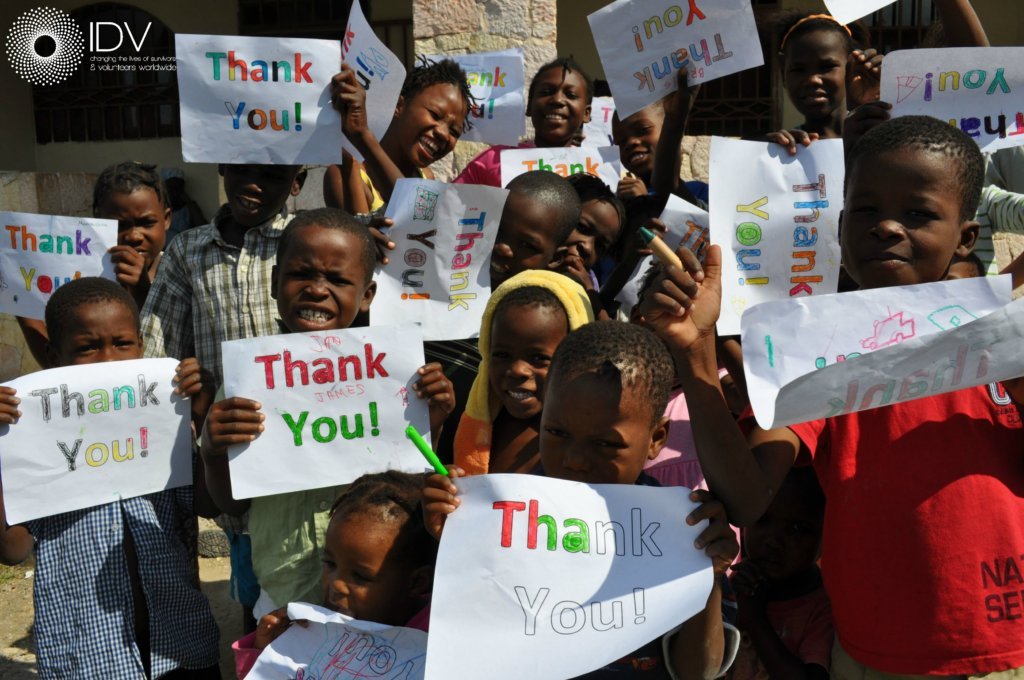 Thanks to your incredible generosity there have been several positive developments at the HTDC orphanage in recent months.
In a previous project report we explained how our own charity, IDV, was experiencing financial difficulties, and potentially facing closure in March of this year as a result. Given the orphanage's relatively high dependence on our support, we were inevitably very concerned about the children's future if this happened.
I'm now happy to report that the situation, for the orphanage at least, is looking a lot healthier.
Firstly, and apologies for the delay in sending this news, our end of year appeal for the orphanage secured an incredible $14,000 (or around £11,200). While this was from all sources, a considerable amount was donated via this GlobalGiving project - thanks so much for your amazing support!
Your generosity has already made an immediate impact as the orphanage's rent of $7,000 has now been paid for all of 2017. So, the children will continue to have a safe home thanks to you.
The remaining $7,000 is enough to help meet the kids other basic needs, like food and school, until July of this year. The orphanage's running costs are actually more than $7,000 for this period, but their dependence on us to cover the total costs has just significantly decreased thanks to a second piece of good news.
Thanks to another GlobalGiving project, which several of you have also kindly supported, we've just completed the purchase of a bus for the orphanage.
Although the purchase only happened in the last two weeks the orphanage has wasted no time renting out the bus to earn a vital income for the kids. For example, a group who arrived in Haiti over the weekend have hired the bus, with driver, for the whole week.
This alone will generate $150 to help meet the children's basic needs this month, and we're projecting that the orphanage can earn around $500 per month from the bus moving forward. This will reduce the orphanage's reliance on your donations by a third. What's more, because we invested in a really high quality vehicle, we're confident that this will continue long into the future.
The orphanage will still need further support however, particularly after July when the funding discussed above runs out. But there's also been a third positive development too.
IDV's overall financial situation is still sadly unchanged, and this means that we're unable to afford our single UK staff member after March. As a result there's no way we can continue with "business as usual". However, given the continued needs at the orphanage, and your ongoing demonstrations of support, we've decided to continue doing what we can on a voluntary basis.
The nature of this voluntary support will mean that we have a lot less time to fundraise. So, we'll continue working with the orphanage's other supporters to find ways they can do more to fill the gaps.
However, we'll will keep this GlobalGiving project active until at least the end of our current financial year, on August 31, 2017. During this time we'll keep helping as much as we can, even if our capacity is reduced.
Once again, thank you so much for your incredible generosity. While we are definitely saddened by our own financial situation, your amazing support for the children at HTDC orphanage continues to give us hope, and also inspires us to try.
As always, if you ever have any questions, please don't hesitate to email Andy@IDVolunteers.org. I would be delighted to hear from you.
For more updates about our work please like us on Facebook or follow IDVExec on Twitter. You can also email Andy is you would like to be added to our direct mailing list.