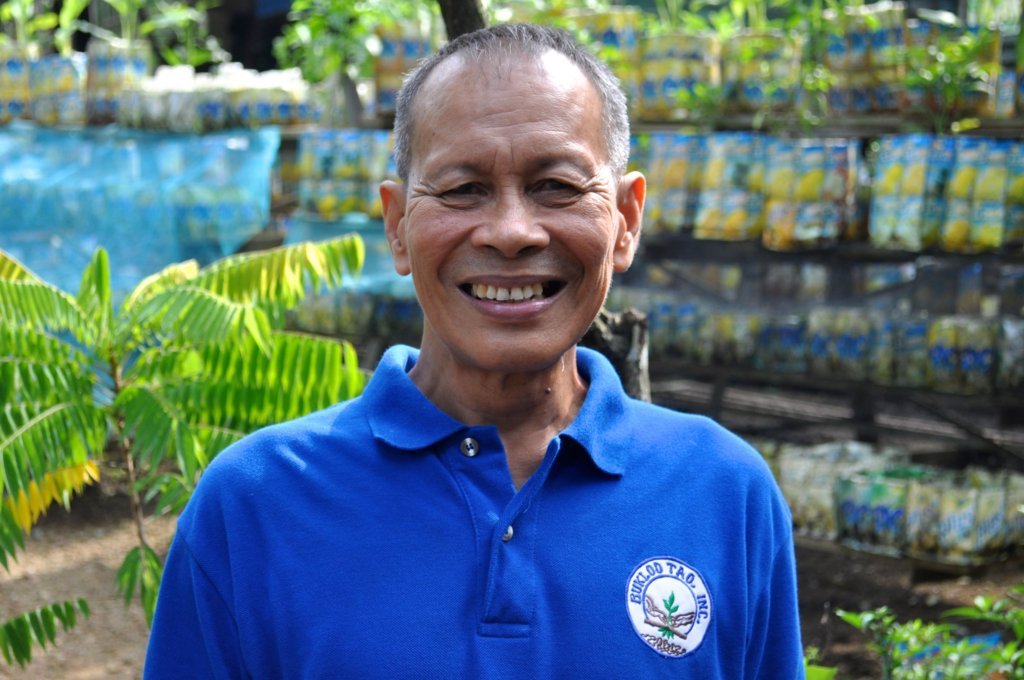 Thanks so much for helping to build rescue boats in flood prone communities.
Over the years your generous donations to this project have directly funded seven life-saving flood rescue boats. In turn, those seven boats have rescued literally hundreds of people during floods and typhoons.
However, because we believe so strongly in this project's potential to save even more lives, our work last year was heavily focused on completing the Banaba Livelihood and Evacuation Centre.
While the centre is designed to act as a safe refuge during typhoons and floods, it's also home to a range of community based Disaster Risk Reduction (DRR) initiatives, including this rescue boat project.
And, by enabling us to build a new boat workshop on the centre's top floor, your donations are now helping this project to make an even bigger impact!
In a project report last June we explained how the main boat workshop was almost complete, but that further improvements were still needed. For example, boat builder Drissa has this to say at the time:
"I like the new workshop but the floor is only roughly finished and I worry I will trip sometimes."
Well, we're now delighted to report that we recently also laid a smooth "screed-coat" of concrete throughout the entire building. And, we used your generous donations to this project to include the boat workshop in the process.
As a result the boat production process is now much safer, and also more efficient as the workshop is now much easier to clean. For example, local resident Pablo recently had this to say:
"Now because I see everyday the rendered, smooth and colored surface, I always take the initiative to mop the floor - I like to see the floor in a neat condition especially when there are guests coming. Thank you for helping us."
We want to second Pablo's thanks, and we also want to share some wonderful news that's developed as a result of the overall work.
Our local partners in Manila are an amazing group called Buklod Tao. They also work with other organisations however, and just last week one of those organisations, the Norwegian Mission Alliance - Philippines (NMAP), placed an order with Buklod Tao for five new rescue boats!
We asked Buklod Tao's president, Ka Noli, to explain what influence our own support had on winning this latest order, and he had this to say:
"Please recall that only through IDV's assistance were we able to relocate and have the new workshop at the 3rd floor of the centre.
Making this relocation possible required the installation of windows with proper ventilation, as well as the railings and a pair of one-tonne chain blocks for lifting the boats from the workshop down to the ground area, and vice-versa. And now finally also the new floor too. All of this work was done with IDV fund infusion from its donors.
This new boat order by NMAP is thanks to this work because the prospective placers of orders saw that our fabrication processes are all neat.
It is also above ground level, thus air pollution to our nearest neighbors is avoided, and noise pollution too. Their conclusion, I believe, is that they are not accomplices to environmental issues accompanying to their boat orders because of the very high location of the workshop, again all made possible by IDV assistance."
We're truly delighted that our work is making such a difference, not only in terms of its own direct impact, but also to the sustainability and growth of the larger rescue boat project as a whole. All of this is only possible because of you - thanks so much for all you've given.
As always, if you ever have any questions, please don't hesitate to email Andy@IDVolunteers.org. I would be delighted to hear from you.