Project Report

| Jul 30, 2019
Solar Power Comes to the Happy Chicken Nursery!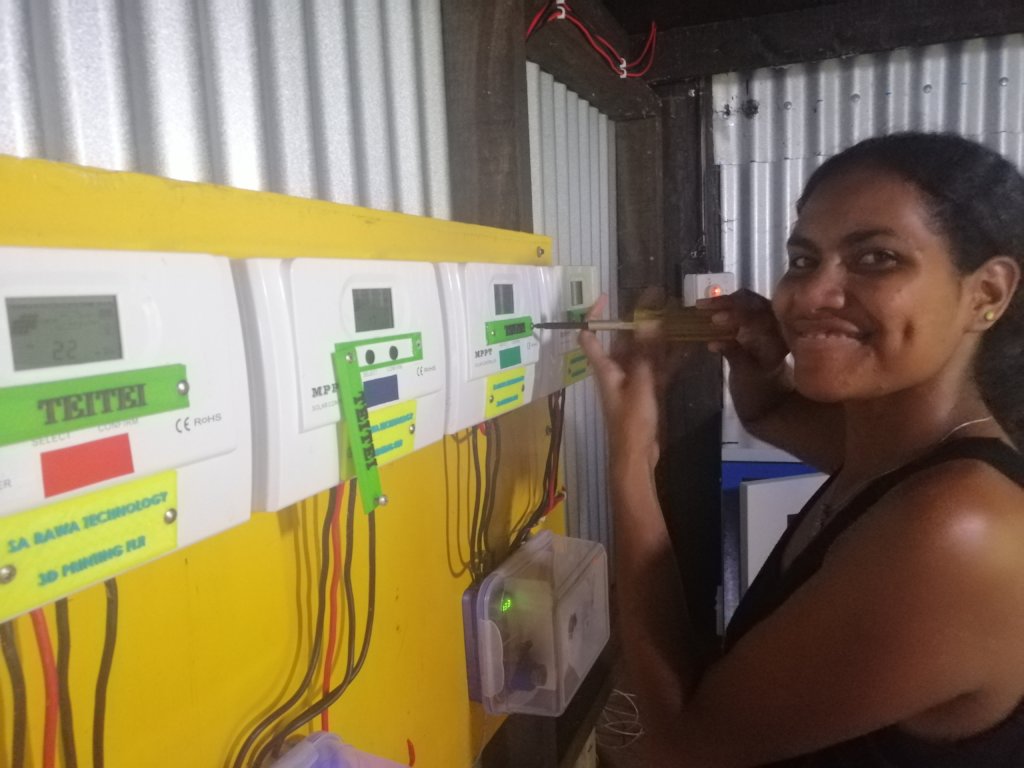 Greetings to all our Happy Chicken supporters. Thanks to your generosity, Global Giving funds helped leverage a grant from the Pacific Developmenrt and Conservation Trust (NZ), and we were finally able to get solar power installed into our Happy Chicken hatchery!
This is a very important step in securing the survival of the developing chicks, as two cyclones have in the past caused widespread power failure for several weeks, and the resulting loss of over 700 developing chicks each time. The solar power also saves on our power bills and helps the hatchery become carbon neutral.
We hatched 730 chicks in July, and we are just now at full capacity, with peak laying season for the hens, and we expect over 900 chicks per month from August through October, with a gradual decine beginning in November and December and with low season in February /March as the hens mostly go into moult, changing their feahers and gathering strength for another year of laying.
We continue to sell the chicks at cost or slightly below cost to the poor farmers in the area, and we give the chicks away to needy families in the surrounding comunities. This week we sent five young breeding roosters to Tailevu, on the other side of the island, to reinforce a youth project using imported layer hens, which will be crossed to produce improved local hybrid layers, hatched in one of the small 90-egg incubators we have gotten for communities. Two weeks ago we sent 50, 4-week old pullets to Malolo Island to start a project there.
Our next scheduled workshop is the first week of October, with six people coming all the way from Papua New Guinea to learn our community-appropriate methods, also paired with Fijian counterparts who have asked to be trained.
Farm News: Our hatchery manager Nicole, married to our farm manager Emenoni (Junia), delivered a healthy baby boy four weeks ago, and so others have been filling in to do the work, including young volunteers from Austraila and the USA. Every time we have needed extra help, somehow it has been provided. The work is sometimes overwhelming, but the blessings are overflowing, and through you, and unseen hands the resources required are given.
Vinaka vakalevu, loloma levu mai Viti.
(Thank you very much, much love from Fiji.)