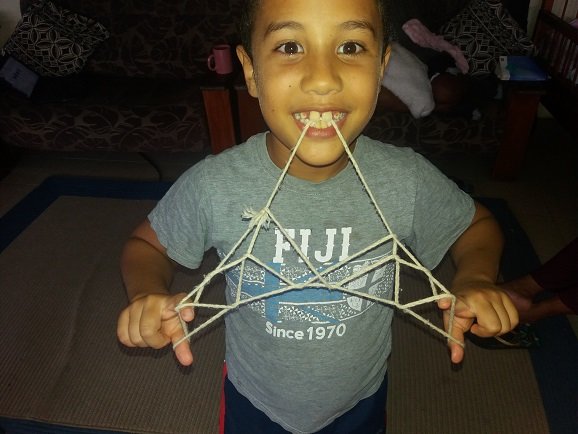 Even While the Delta Variant Ravages Fiji, Happy Chicken Eggs Bring Hope & Help Neighbors
After a full year for our island nation of Fiji being Covid-19 free, a massive outbreak of the Delta variant of COVID-19 hit us in April, killing several hundred people so far, including three pregnant mothers, an 11-month old, and multiple teen-aged youths, with over a thousand new infections reported every day. The government has reacted with a mass vaccination program and by implementing a system of regional lockdown zones to slow the spread. The main island is sealed off from the rest of the country, and that has thankfully confined it for now, and the severely impacted capital city, Suva, has been shut off from the rest of the island as well. Fiji has limited hospital beds and supplies to confront the emergency, thus Fiji's healthcare system is now being overwhelmed.
The tourism industry, Fiji's biggest employer has been completely closed for over a year now, resulting in massive unemployment, and shipping and local distribution of food supplies has been disrupted. The next scheduled passenger flights into and out of the country are in November. Rural families have turned to farming and fishing to meet their needs, while urban dwellers are in serious condition, as food is becoming hard to find for many families. Unable to return to their traditional villages, these unfortunate families are trapped in the urban area due to the lock down.
Our neighborhood and the Happy Chicken farm were also locked down due to a local outbreak. When the first major cluster hit our province, Isimeli, one of our Happy Chicken farmers, was infected and isolated thankfully he has since recovered. With our hatchery hatching about 20 dozen chicks per week, we could not distribute the chicks for over two weeks, so rather than setting the eggs in the incubators, we closed the hatchery and gave eggs to neighbors who have children, receiving abundant vegetables as gifts of appreciation. We were also stuck holding several hundred chicks, which we had to raise up. We have distributed many to families in the immediate neighborhood as four-week olds, and we selected the biggest chickens and are now raising over a hundred as new breeding stock for the farm.
Last week, the local check point and road blocks into Nadi and Lautoka have all been lifted, in spite of the continuing cases, and so we have been able to reopen the hatchery again. We have been selling eggs and chicks at cost and giving extras as gifts over the fence to those who can come by their own means. We are staying cautious, waiting for our second jabs to take effect, especially since we have a new grandbaby and her 8-year old brother, plus a 5-year-old, 2-year-old, and 15-year-old living here who are too young for the vaccinations. Several staff members and family have moved to the farm during the danger period, staying in our former homestay cottage: for a total of seven adults and five children. The children are enjoying helping with the chickens and playing together in our secure and happy bubble. We don't expect schools to reopen until after the new year.
I decided not to go to town at all for chicks sales and so I called two people from Nadi who had wanted six dozen each, and the rest local people nearby, and I gave away two dozen to very poor people--22 dozen this week. I also sold one dozen new ducklings to neighbors- two ducklings for $5 USD.
I have saved a dozen chicks to give to Charley, who lives about a mile away from us. He has a disfiguring skin condition, and is also quite poor. He LOVES chickens and has raised them in the past. I have saved out some of the more interesting ones for him.
11 new cases today, and not linked to any known cases, all cases in the past week have been in the Suva metropolitan area. But many swabs are now being processed, a backlog due to the CDC here getting two positive cases among the staff. WILL THIS NEVER END?
I set some blue and green eggs in a small incubator the week after the crisis started, and they started hatching today- I will raise those up to increase the diversity in the eggs colors, as the people here love that, and we are the only source of those colors. Big chickens that are beautiful and that lay lots of beautiful eggs is the goal.
We have had some unseasonably heavy rain, and lately I've had to cover the chicks at bedtime since the temperature dips to 55 degrees overnight.
Here's a Page out of How to Intercrop Corn with Cassava like the "Three Sisters" Native American Way
In some areas of the world, corn is being planted after slash and burn methods, and the ground does not hold water and is turned into a hard pan akin to concrete. In these situations, it is not corn that is the villain, it is the horrible and unsustainable methods they are using. The native Americans never would grow corn that way, they would intercrop with climbing beans and wandering squash in between the rows - the "three sisters". And they would not burn the residue, but leave it to decay into soil.
Here at the farm, we intercrop the corn with cassava which is perfect, as the cassava is not harmed but the corn likes it, as the cassava shades the soil and so there are no weeds, so it grows better in cassava, which is a 12 month crop, while corns is picked at 3 months, so it really increases the amount of food produced per acre with minimal increase in labor. With all the indigenous people growing cassava (manioka, youka, tapioka) if they also intercropped corn we could have as much as 20% more food here in Fiji. Great for the chickens and also people. I have started making hominy out of our dried corn grown on the farm, and experimenting with cooking it different ways so that we can teach others. I want to order some new open pollinated varieties for the farmers here. We had blue corn at one point and it was super but we lost it after a three year drought and a horse which ate our plot planted as seed corn.
School Canceled, So Grandson is Home Helping with the Chickens and Farm
Well, my young grandson Kiki is happy because they cancelled school for another month, and he can stay home and help with the chickens. Sadly, there were 11 new Covid cases yesterday. They cancelled the two cargo flights yesterday- one from NZ and one to Vanuatu. We gave away 5 laying hens to a neighbor family with two small children who had lost all their income- the father was a cook in a resort, and the grandfather worked for us as a carpenter, but he is quite sick- had an operation right before the new outbreak. The son has planted a big crop so they will be okay once that comes in-in a few months. We also gave away six 5 week old chicks to a poor family- disabled father and elderly mother and the wife and nephew. Also, lots of eggs are going out.
I am growing up the 100 or so 5 week old chicks to be used to select new breeding roosters and hens from. I already gave away 40 or so of the smaller ones to needy families, keeping the bigger ones and I will do more sorting and elimination and donations as they grow, selecting for size and ability to thrive. They are in mobile pens that I move every morning and afternoon over the grass and so they are eating lots of good greens- they will strip it down to the dirt if I leave it for two long.
I also am eliminating the laying hens that are smallish, and any hens that have stopped laying (which can be determined by the pelvic bones), will become dinner for the farm, or sold or given locally.
I plan to go through today and select 16 of the very biggest hens and to pair them with my biggest two roosters, and to start collecting those eggs for hatching, trying to re-constitute the Kabir breed of chickens, which no one can get and I am the only one who has it in Fiji- most of my chickens are mixed Kabir.
I also have some very pretty amazing feather patterned hens that I will make another flock with, and put the prettiest rooster with and hatch those out.
Loloma,
Austin
Austin Bowden-Kerby, PhD
Corals for Conservation
Sustainable Environmental Livelihoods for the Future
P.O. Box 4649 Samabula, Fiji Islands
Teitei Livelihoods Centre
Km 20 Sigatoka Valley Road, Fiji Islands
(679) 938-6437