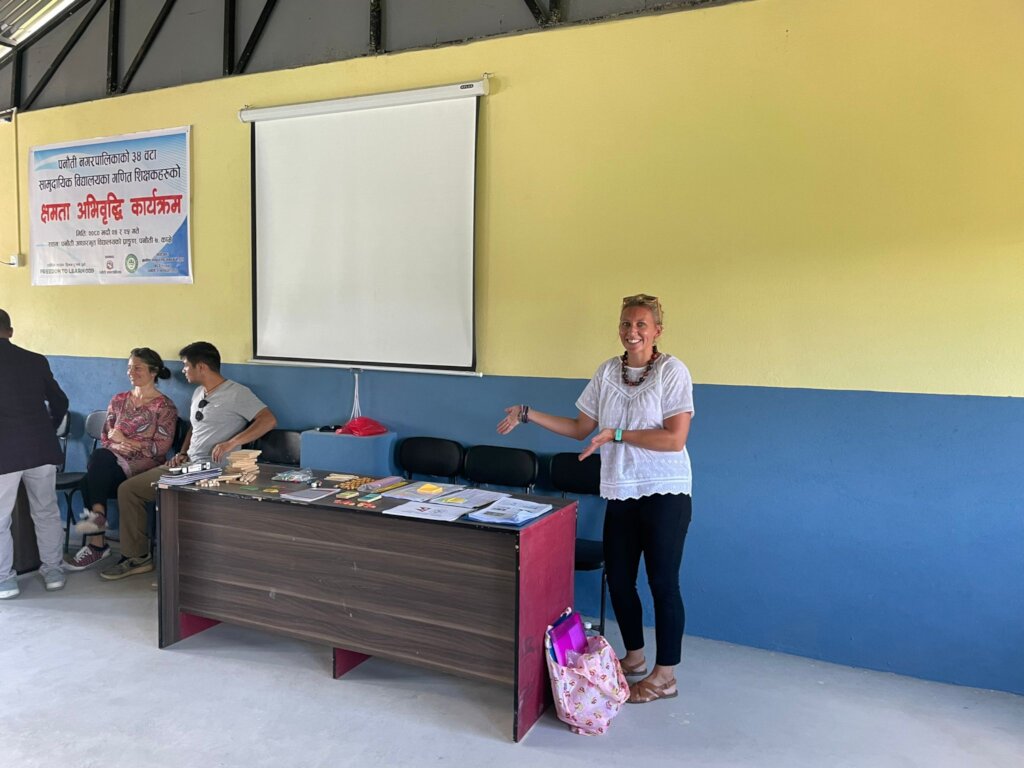 Dear Friends,
The past few months have been a hive of activity within the schools you help us to support in Panauti! We have been delivering more vital resources, such as school bags and stationery, to our students, helping improve their access to education. We continue to train teachers and provide engaging sport, music and arts workshops for our students.
Last week, a group of volunteers from the UK arrived in Kathmandu, where they spent a few days, before heading to Panauti to work in our schools. The enthusiastic bunch are carrying out a wide range of activities to benefit our students and school communities.
Here is selection of their projects...
Fireman Frank, who works for Surrey Fire and Rescue Service in the UK, has been working hard to build a playground for our younger children to enjoy! He fenced off an area of the school yard and cut up a selection of large tyres, making tunnels for the children to jump under and over. This has been hugely exciting as the children love their new play area!
Teacher Lorna, who works at our sister school, Milford-on-Sea Primary School, carried out maths training for 24 teachers from 24 different schools! She taught the teachers how to make maths more engaging, exciting and fun for our students. The teachers learned how to use colourful and engaging resources to teach maths, giving them new methods of teaching other than writing down sums. We're so grateful for her expertise, enthusiasm and dedication!
And volunteer Dai is teaching English and sports, providing fun and engaging lessons that our students love and are learning much from!
The 13th September was a very exciting day at Kushadevi secondary school, as we held a science exhibition involving around 600 children from 12 schools! 176 children prepared science projects to display and demonstrated various experiments. The star guest was famous Nepali scientist, Mahabir Pun, who came to share his love of science with our students! This was a true collaboration between multiple schools, with teachers training and preparing for days in advance to ensure the success of the event.
Mr. Pun is keen to support further science-based training within our schools and we have partnered with the National Innovation Centre to encourage ingenuity and innovation amongst our students. It was an incredibly busy, fun and educational day, which was even featured in the local media!
As you can see, we're working as hard as ever to provide children from rural communities with access to a quality education. We couldn't do any of this vital work without the support of people like you - thank you for making huge difference to the lives of so many.