By Alfredo, Deivid and the Iracambi forestry team | The Iracambi Foresters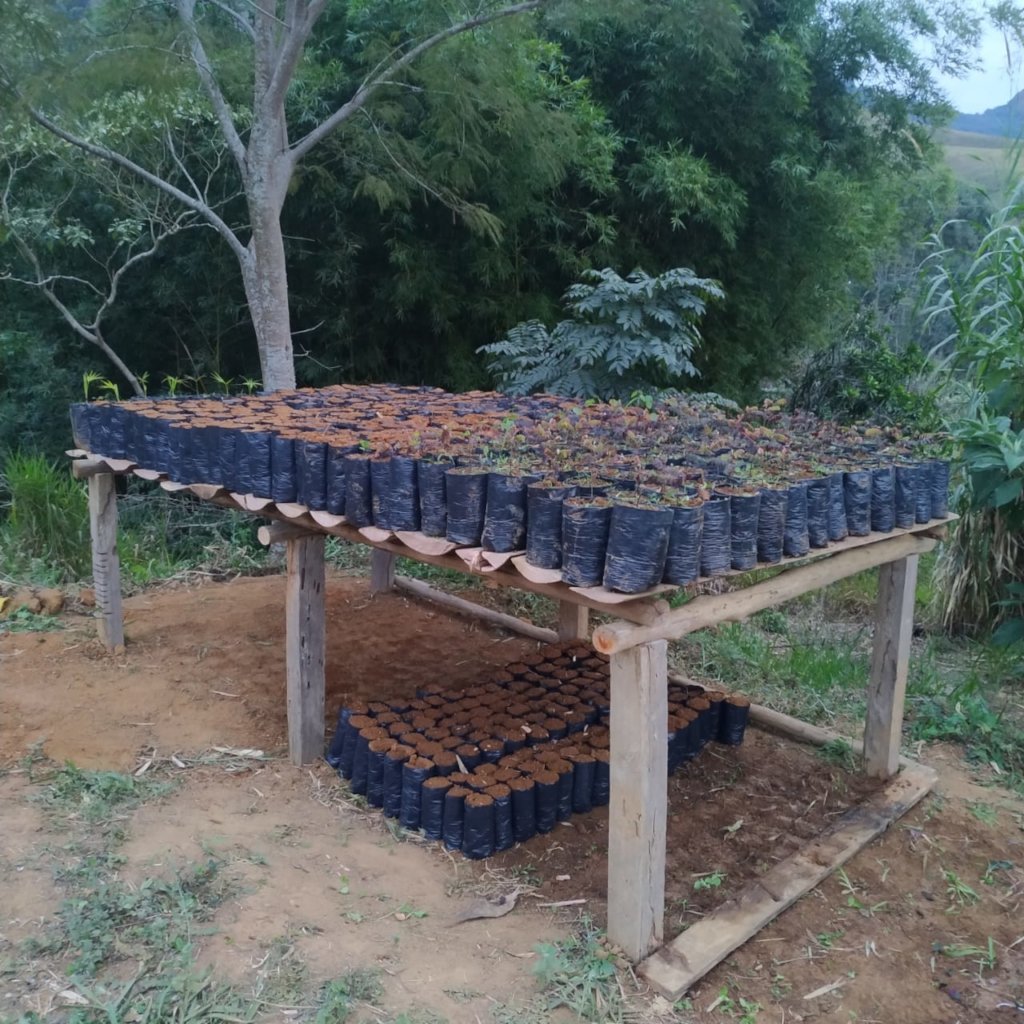 Dear donors,
This week we want to introduce you to one of our local farmers Fagner – who is setting up an on-farm tree nursery under our Forests4Water program.
Fagner is one of the Iracambi family. His mother Carminha used to be the Iracambi Center cook until (with Iracambi encouragement, and with some trepidation on her part,) she branched out and opened her own restaurant. Today she runs a catering business, and even in the midst of covid, she supplies quality food to people in the neighborhood - anything from take out lunches to celebration birthday cakes and outdoor barbecues. And, equally importantly, she models success to women in the local community.
Fagner is one of Carminha´s sons, and for a time he was in charge of the Iracambi forest nursery. But he really wanted to emulate his mother and set up his own business. So after working with Iracambi's experimental coffee plot and learning techniques of producing quality coffee, he set up his own business and, as you can see, he made a go of it!
And now he's expanding his business to supply tree seedlings for reforestation, and this week our team worked with him to set up his tree nursery. And that was all in the family too – our Field Coordinator Alfredo is married to Fagner's sister Thais.
That´s community engagement for you! Success breeds success, and as the word spreads, there´s increasing interest among some of the local farmers in incorporating a small tree nursery into the farm economy. And nursery manager Deivid has a waiting list of famers wanting us to help reforest on their properties.
Between us we really are saving forests and changing lives. Thank you for being such a valued part of it!
with love from Alfredo and the Iracambi team
PS This week we'll start interviewing for our new Forestry Coordinator. Stay tuned!