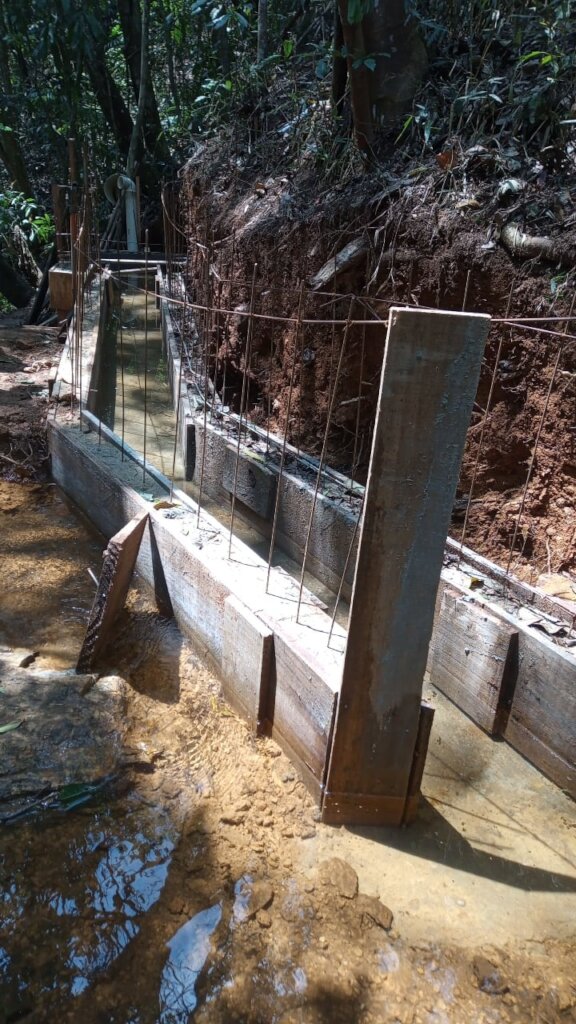 Dear friends!
We hope you are all doing really well, and we're so happy to be able to send you an update from the rainforest, where things are going flat out. (And we wouldn't have it any other way, of course!)
We told you about the support that our partners from the University of Viçosa have been giving to us over the last couple of months by helping us improve our irrigation system, right? We needed to set up a new water intake for the whole campus - the plant nursery and all the buildings here at Iracambi. And our wonderful groundsman Deocar has been working hard to build the new system.
Last time we wrote, we were coming out of the dry season, and the question of a reliable water supply was becoming crucially important. Now that the rains are here, there are a new series of challenges - mainly to do with keeping the water channels and pipes clear of leaves that can choke off the water supply.
But our water sampling shows that the water quality is high, and we're aiming to keep it that way!
And, another newsflash. Fran, our nursery manager has been hard at work collecting seeds. Different trees give seed at different times, and she needs to be ready to collect them on their time, not on hers! Luckily it's one of the things she really, really enjoys, and she can usually find a student or two to help her go off into the woods and collect the seeds.
And finally, we're looking forward to the visit of one of our sponsors from Europe. He is bringing a team, not only to pay a site visit, but also to roll up their sleeves and help out with the tree planting. Stand by for more news in our next letter!
And THANKS once again for your amazing support. It means the world to us!
with lots of rainy forest love from
The Iracambi Foresters