Project Report

| Nov 15, 2022
Agricultural inputs making a difference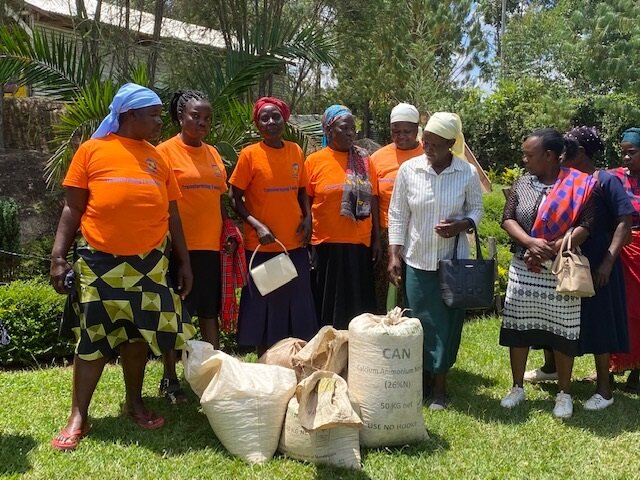 Strengthening and transforming families has become one of the most successful programs at Tumaini. Everything done in this program is aimed to provide for the children at risk of being separated from their parents ( due to low condition of the families, poverty, families with numerous members, mono-parental families, risk of abuse and neglect, risk of not having conditions for healthy development.
The provision of the agricultural inputs to these families has played a big role in strengthening the families. As we all are aware that food is very vital to every human being and it is one the main causes that contributes to the children being separated from their families and children not staying in school.
To prevent this situation Tumaini has for the last two years provided agricultural inputs to widows and vulnerable families which has changed their lives in a positive way. For the last three months many people in our community have been harvesting and we have seen our beneficiaries smile.
They had good harvests which will enable them have enough food for the rest of the dry season next year 2023. Thirty families received fertilizer both for planting and top dressing. They also received seeds depending on the acreage of land. The least acreage is half an acre.
This program directly benefitted 30 families and 180 people benefitted indirectly from the program. These families have food to get them to the next harvest, their children are healthy and remain in school.
Our target is to reach out to 400 vulnerable families in the next three years and it is in this regard that we are requesting you to consider giving towards this program and or share with your friends about this cause. We can never do it alone but together we can make a difference.
We are strongly advocating on the preventive measures to help us carb the problems that are contributing to the vicious poverty circle. Join us to make this happen.