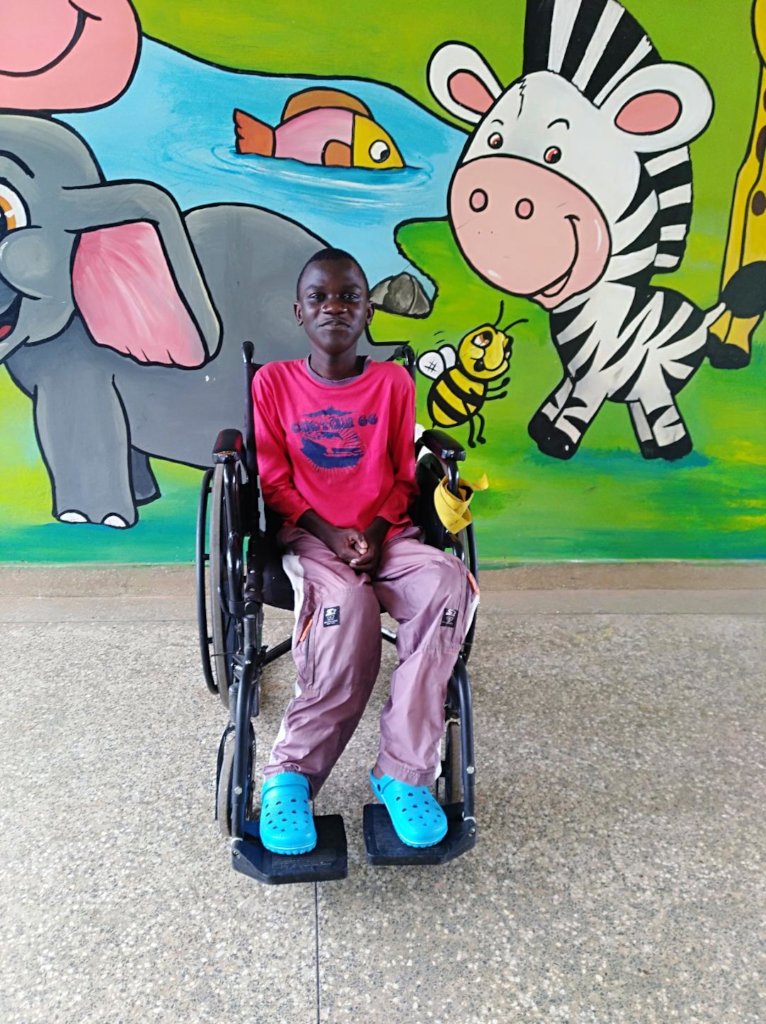 Baraka (not his real name) was born to teenage parents. He was abandoned by the mother at the age of 8 years, later his father also abandoned him. At the age of 10 he lost his mobility. The neighbor noted that Joseph was alone and picked him and shared with the social worker who then took the matter to the children's department picked him up from there and that is how he got introduced to Little Rock Inclusive Early Childhood Development Centre.
At Little Rock we were able to get him a wheel chair, and then he was taken for assessment. Before he came to little Rock he was in grade 4. In 2015 we decided to take him through a crash program in grade 5 works, which enabled him to transition to grade 6 in a public school called Mbagathi Primary School.
Joseph is accommodated at Little Rock Neema Rescue house which takes care of orphaned children and abandoned disabled children. He suffers from muscular dystrophy.
He sat for his final assessment the Kenya Certificate of Primary Education (KCPE) in 2019 this is a national examination which is taken to transition learners from Primary School to High School where he was able to secure 241 Marks.
OUR APPEAL
We appeal that you support Joseph to complete his 4 years in high school
He will need:-
NO ITEM AMOUNT IN Ksh. TOTAL Ksh.
1 School Fees 65,000 x 4 260,000
2 School Uniform 35,000 x 2 70,000
3 Wheel Chair 30,000 x 12 360,000
4 Care Giver 5,000 x 12 x 4 240, 000
5 Medical 10,000 x 3 x 4 120, 000
6 1,050,000