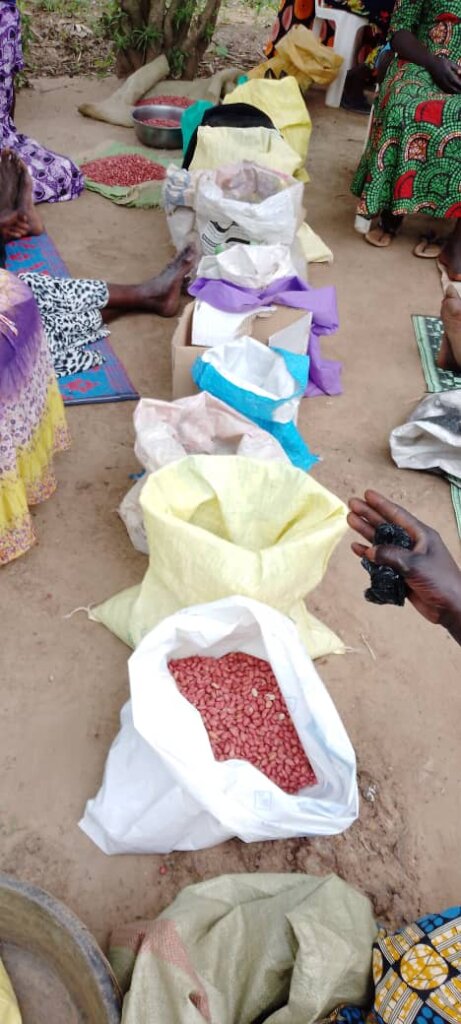 WOMEN'S REPORT OF SEPTEMBER 2023
The report comprises of four groups
Amonikakinei 85
Rwen 138
Tororo 90
Bugiri 92
Total 405
Our activities
Education for children
HIV / Aids / long term survival skills
Care for OVC (Orphans and other vulnerable children)
Child headed families
Elderly women
Drama group for sensitization (HIV/AIDS)
Health care
Agriculture
Local poultry
Local piggery
Tree planting
Home visits
Sex workers
Development
Challenges
Suggestions
Education for children
We make sure that all our children go to school. Therefore most of educational needs are provided to our school age going got to school and these materials are provided to them up to the end of term two of learning of our children. This is done at the beginning of year in January immediately we realize funds from our kind donors, the results are generally good. We thank God for this.
In term three of learning our parents supports their children with some food this is because we provide seeds for planting like maize, beans and other from our donors.
It will be hard this term because there has been a long drought and food is very little. We may do little assistance for child headed families.
HIV/AIDS Long term survival skills
We make sure the people living with HIV/AIDS go for their drugs in time and don't miss at all.
Long term survival skills
Our counselors always visit the PLWA and counsel and encourage them to help them live positively to be self-aware, overcome stress and stigma.
Care for OVC
Each group tables care of the OVC (orphans and other vulnerable children) and provides them with the basic needs of learning whenever funds are realized through our donors.
Elderly women
These are our old windows that their dear ones have left children for them. These are their husbands and their children.
Child headed families
We take care of these children whom stay alone without parents and need special care and love. We are their parents.
Drama group for sensitization (HIV/Aids) these people are PLWs
They are our tool for sensitization through Music, dance and drama, people have learned a lot of the virus and most of the people in our communities are self-aware on HIV/AIDS no stigma no stress in our communities.
Health care
Our people look healthy, they practice balanced diet program from crops grown and eat food in time as required.
These are green vegetables beans, maize, ripes (bananas) all these are crops grown and others like beans, maize, eggs from their little poultry at home as encouraged.
Our people take drugs in time whenever they are sick, the PLW also go for their medicine in time.
Agriculture
Most of our people practice agriculture because this is the only way they can get food, they grow maize beans cassava all types of green vegetables as they pick and eat.
Each group also gives their members some seeds for planting whenever funds are realized. Mostly maize bans, ground nuts, sim sim, sukuma to add to their local seeds, they plant these are the very seeds which help parents for their children in their term three of learning. This is maize and learns.
Local poultry
Each home in our group has to rear local poultry for their consumption of the family or eggs, chicken, meat and sell of little to earn a living, a very good help in our balanced diet.
Local piggery
This activity has embarked on piggery. Piggery project as the group leaders suggested after a visit of our girls we educated. Angela and Olivia from Kenya conducted a site visit representing The River Fund. We enjoyed their visit and liked some of the advice they gave, especially working with young girls.
Each group has tried to give pigs to the women started with 50 pigs or 20 then when they produce, each member return 3 to be given to other until all members get, the women are happy because as they sell they will get money to help their families.
Tree planting
All our members have to plant trees. This is our identity as members of the River fund to help those in needs.
These trees help to sell and earn a living sell and get some little money, use for building, firewood and charcoal so members have to work hard in every group.
Home visits
We visit child headed families to encouraged them and give them food and to listen to their problems.
We also visit the sick especially HIV/AIDS families encourage them to get drugs and to go for treatment when they are sick.
To counsel and guide those in need we also visit sex workers to see their children, advise them and encourage them.
Challenges
We are facing a problem in of feeding children mid-day meals because the season has not been good due to a very long drought, parents are not contributing because there is not enough food yet it is needed at schools.
It is going to affect the children learning because a child cannot learn well without food.
Development
Our children's learning has been good
Children had mid-day meals at school for term one and term two.
Suggestions
If there is a way we can buy food from other places to feed them during this term three of learning to avoid poor learning and maintain good health of our children.
God bless you.