Project Report

| Dec 13, 2017
Refresher Courses for Midwives in the Works!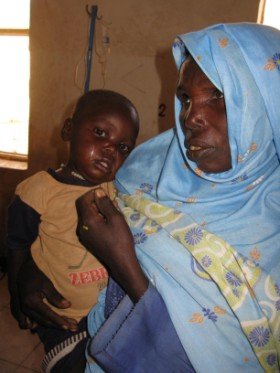 We am excited to announce that Patricia Parker MBE, Kids for Kids Founder, has just asked our team in Darfur to create a plan for refresher courses for our midwives. To date we have trained over 500 midwives in our Kids for Kids villages in Darfur. Village Midwives are the only hope mothers have of health care for their children. It is difficult to imagine the dangers of even the smallest problem with no health care whatsoever available in the remote villages of Darfur. To imagine childbirth without proper helpt is frightening indeed. Our Village Midwives are also trained to help from pre to post natal care and of course are trained to help women give birth safely, minimizing risk. Health centres and hospitals can be miles away, so midwives are absolutely necessary to reducing infant death rates in villages.
Midwives help mothers in many ways, and working together with our Goat Loan program, mothers who are malnourished are able to keep their babies healthy through goat's milk. Goat's milk is the nearest thing to mother's milk and tragically many mothers this year are unable to feed their babies as they too are malnourished. Our Goat Loan is our key project - hence our name! There is always more to learn, and we are really thrilled that we will soon be able to start giving refresher courses to our midwives at our Kids for Kids midwife training centre in Al-Fashir.
With all our projects there are many added bonuses, and you will be interested to know that our midwives are legally able to register the births of children in each village. This means that children will know their birthday, ensuring they enter school at the correct time, and making sure their existence is correctly documented. Registering a child's birth has a huge impact on how the Government can plan help for children. If there is a record of birth and death in each village, the Governments can make sure they plan secondary education for them.
This is a huge step because in years of the worst violence it was impossible to walk across the desert in safety in order to register a baby's birth. This meant no one knew how many children were born or had died in this time, except in Kids for Kids villages where we have a total record of these statistics.
We are so excited that our midwives transform the survival rate in Darfur with all the knowledge they have. Additional training will not only work to further benefit mothers and children, it will benefit villages as a whole, as children are brought into the world safely and kept healthy.
If you're reading this before you have finished your holiday gift shopping or before a special celebration like a birthday or wedding anniversary, we ask if you might consider 'Giving a Goat' or another one of the essentials listed on our project page, in the name of your loved one, or helping us train a midwife. We send your gift to Darfur and a personalised Gift Certificate to your loved ones. Please contact Mary Jane in the US with the details for the Gift Certificate at MaryJane-US@kidsforkids.org.uk OR our team in the UK at contact@kidsforkids.org.uk - a beautiful way to give back this Holiday Season! Thank you
Links: