Project Report

| Sep 2, 2015
Save mothers and babies in Darfur - latest update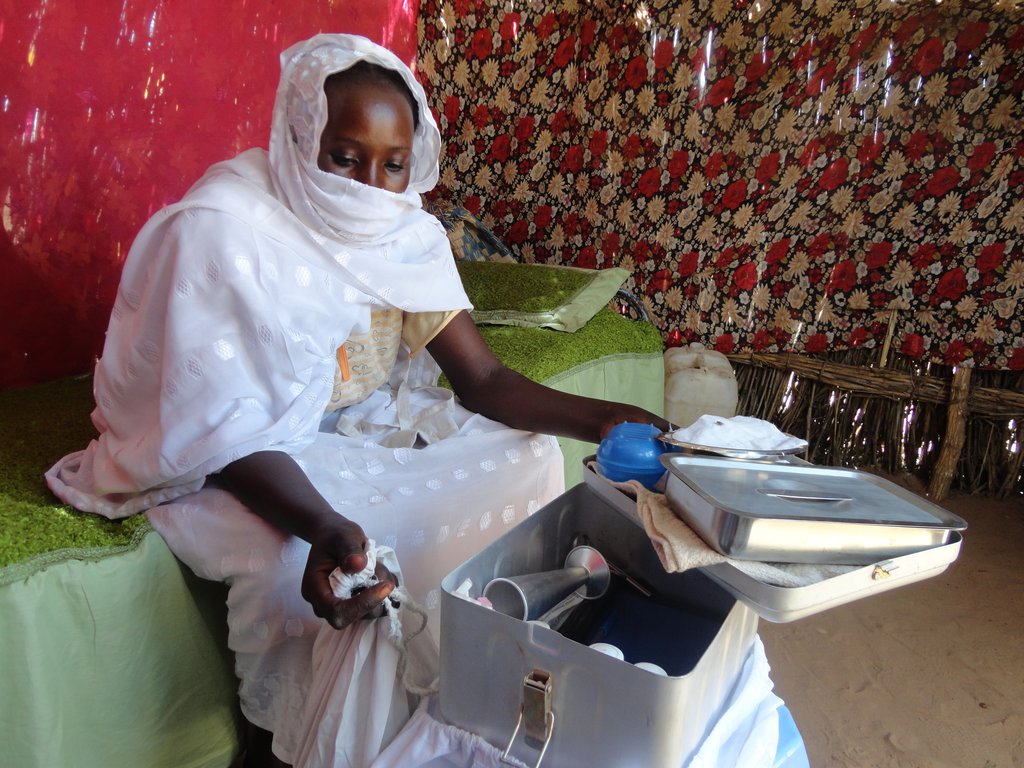 Saving mothers and babies from dying during childbirth in Darfur - latest update from the field
Childbirth is a dangerous and frightening prospect for young girls in Darfur. There is no health care in the villages of North Darfur. The vast majority are miles from the main towns but even the hospital outside the regional capital, El Fasher, have limited facilities, with virtually no equipment or ways of controlling pain. Girls marry young, and because Female Genital Mutilation is still widespread in remote villages, there is a very high risk of obstructed labour. You may know that when our Founder Patricia Parker asked what help was available, one of the mums-to-be answered: "We have no hospital nearby and no money to pay for health care. There is a Traditional Birth Attendant (TBA) in our villages. She has survived childbirth, and if there is a problem, she can assist with rope delivery". Can you imagine what a terrifying prospect childbirth must be for these young women? When there is obstructed labour it is imperative that the mother to be gets to hospital in time, but many don't make it.
Kids for Kids midwives are making a lasting difference. We have built a training school for midwives and - funds permitting - we train 40 midwives each year. Our aim is to have 2 midwives in each village, so they can support the community and back each other up when difficult decisions need to be made, such as when to send a complicated case to hospital. Just a few weeks ago we heard of a case where the local TBA was telling a woman who had been pregnant for 12 months that she should continue to wait for nature to take its course. Our Programme Manager Salim told us: "Fortunately the village leaders listened to the midwife and got the patient to hospital just in time. Of course after 12 months something was seriously wrong and she nearly lost her life."
News from our newest midwives: You will be pleased to know that this year's group are nearly ready to graduate! They are really excited to return to their villages and help the women and babies there. They not only help with childbirth but are also vital in advising on early-years nutrition. This is particularly important at this time of year when food has run out and harvests are still 2-3 months away. People are forced to forage and without good advice might feed children with plants like Mukheit that are toxic if not processed correctly. Our midwives are also trained to administer basic drugs such as antibiotics, ensuring that they are used properly and in appropriate dosages. No wonder people are staying in Kids for Kids villages! As one midwife told Patricia "people stay here because they know that with our help they and their children have a better chance."
Your donation makes all the difference!
$35 funds a food tray to keep food clean so that little ones do not become ill
$100 provides the kit a village midwife needs to help her work - including a small tin trunk to keep it safe
$230 funds a solar lantern to help with nighttime deliveries - there is no electricity
$245 provides a strong crossbred donkey to enable a village midwife to get to her patients quickly (donkeys are the only transport)
$612 provides a donkey cart ambulance for emergency cases to get to hospital
$3,050 funds a new midwife in a village
Thank you for your support.
Links: