Project Report

| Sep 21, 2023
Blind students first time in an airplane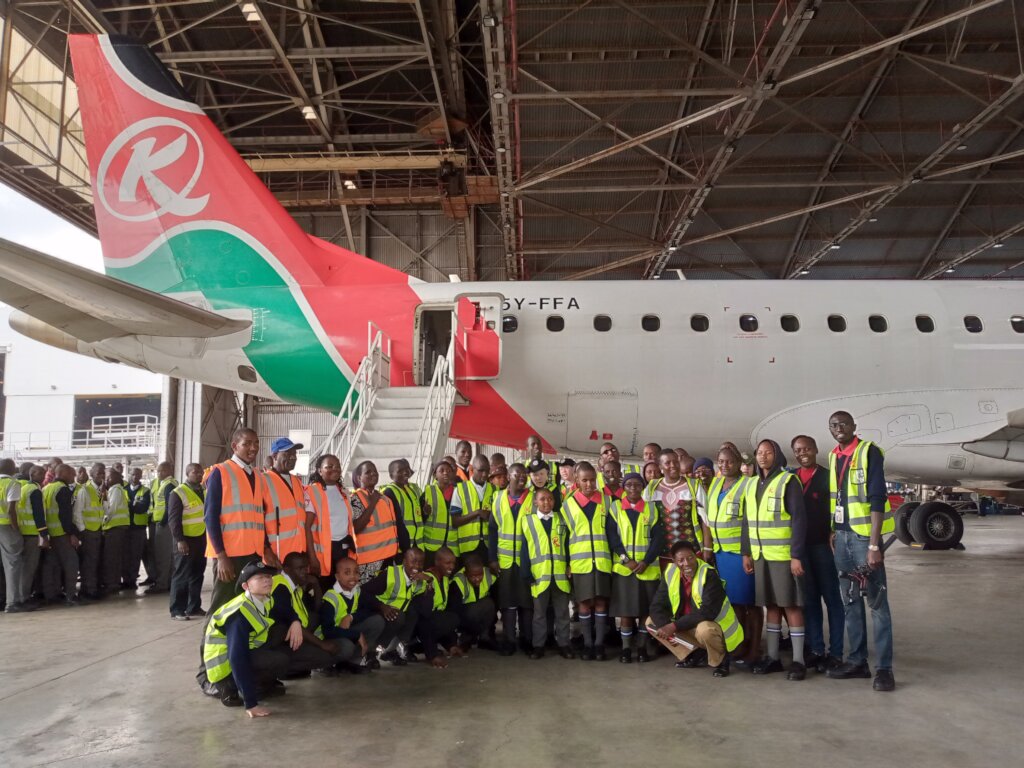 inABLE in partnership with Kenya Airways (KQ) on September 8, 2023, made it possible for 40 young blind and low-vision students in Class Eight (Class of 2023) and their teachers from Thika Primary School for the Blind on an educational field trip to experience an airplane for the first time. This was also a chance for them to explore available #career opportunities in the #aviation industry as well as interact with pilots, engineers, cabin crew, HR, and model aircraft and drones.
This was only a dream for most of them but the opportunity to get into a Boeing flight and have a moment with the pilot who took time to show each of them through touch and feel how to operate an airplane. The cabin crew also took time to show them around the airplane explaining all the important parts and functions of an airplane. The students and their teachers had the chance to ask questions and get feedback.
After the field trip, the students and their teachers had a lot of exciting things to say including the following;
"This is a dream come true. All my life, I never thought I would be able to experience such a day especially getting on the plane and learning how travellers feel when they move from one point to another. This has been a fantastic day that I will never forget", said Mr. John Musau, Teacher, Thika Primary School for the Blind.
Maron Murimi, a low-vision student said "It was my first time to feel and see an aircraft. In the past, I thought that an aircraft was just a small thing as I saw it in the sky, but that day I learned something new and even got in it. It was very big and comfortable. Thank you for sharing the possible Job opportunities for the visually impaired. I hope to work at KQ one day".
Bianca Chacha says "I knew planes are parked in a garage, but surprisingly I learned that they are parked in a hanger, also inside the plane we were shown the business class and economy class and I know where I would want to sit. I was really surprised to find that a plane can manage to fly in the air with all that weight. It was such a great day".
Exposure is very important as it opens so many possibilities helping such students to know that there are so many things they can do besides the little they know through the people they only interact with at home or in school. This day not only opened their minds but also widened their dreams.
inABLE would like to thank KQ for making this possible. We are reaching out to all the corporates to work with inABLE and help expose these young blind and low-vision students to experience more opportunities and broaden their perspective encouraging them to be the best in any field they wish to work in. Talk to us via e-mail at a11y@inable.org or via phone +254-746-530-212.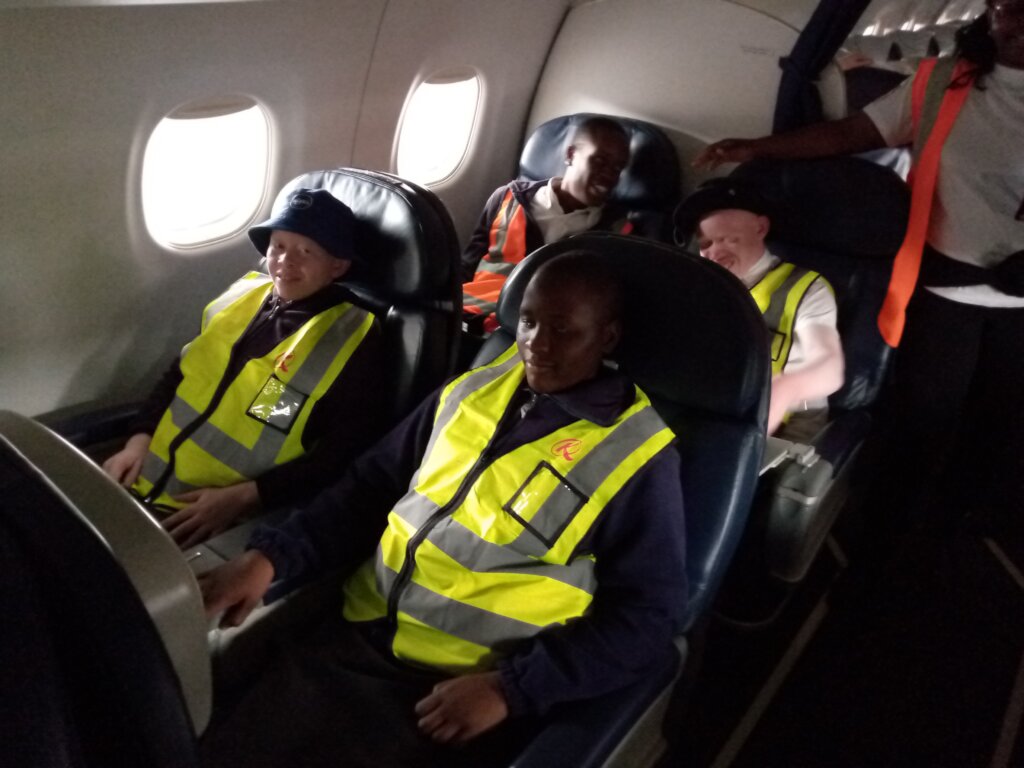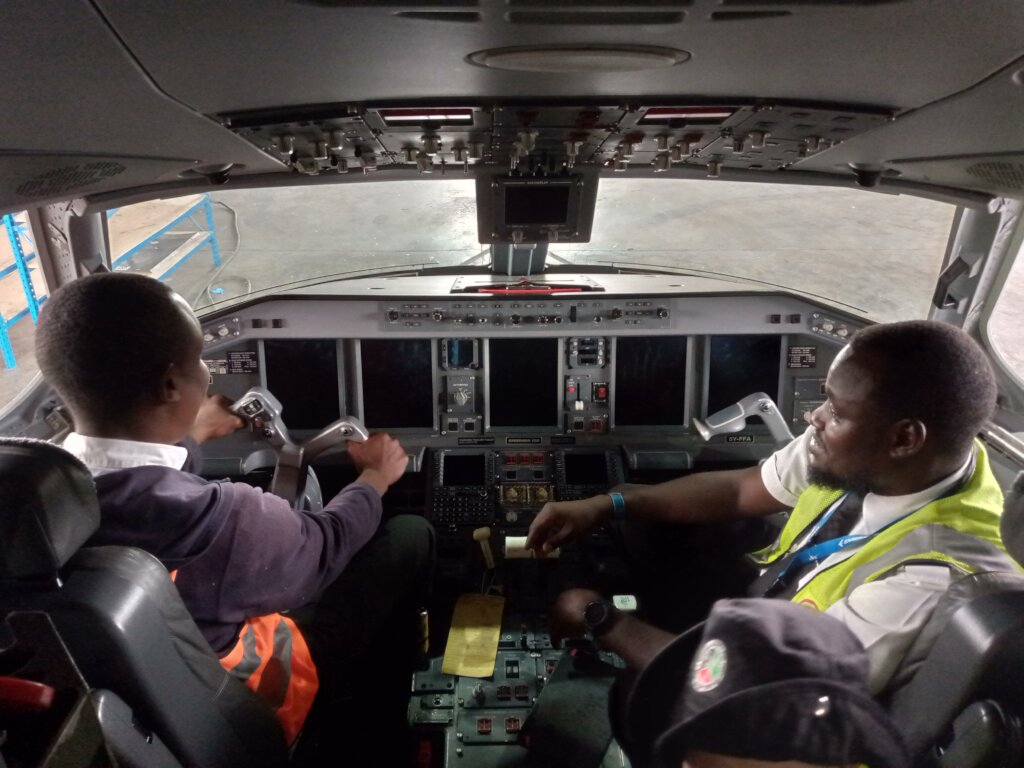 Links: