Project Report

| Oct 19, 2021
It takes a village to raise a child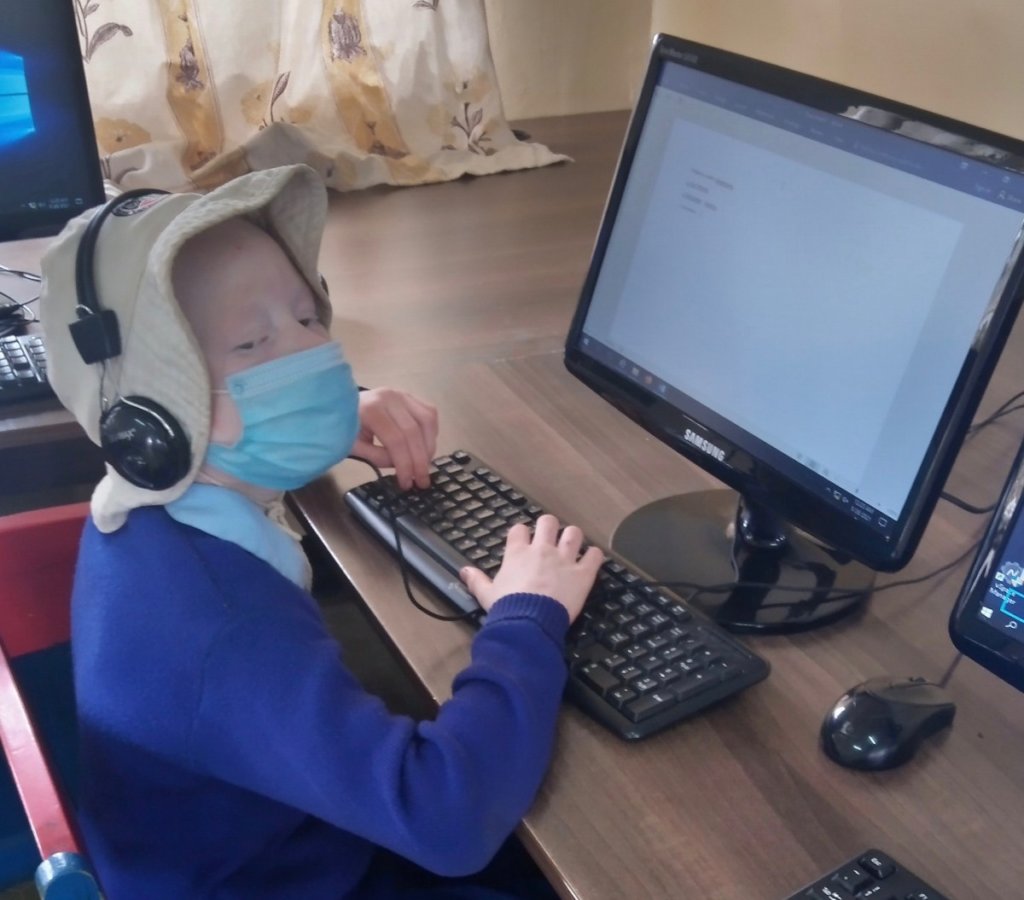 An Africa fit for children is one that kids feed, play freely, are secure and have a chance with education for a better future. However, there is so much work to do as before the COVID-19 pandemic began, nearly half of the 93M children with disabilities in the world were not in school(UNICEF). Today, we ask when and how will Africa become fit for children in this given context and what role does each one of us have to play?
At inABLE we follow the African proverb: "It takes a village to raise a child".
For Joy, a low-vision, 10-year-old grade one student at St. Oda primary School for the Blind, education is a life line. As an autistic youth with albinism, she has faced stigma since birth, which contributed greatly to her delayed education. Her speech impairment, due to autism, affects her communication with other people. Yet, she perseveres.
Despite her disability, Joy has proven so many people wrong. She is the smartest student in her class, and her numeracy skills are more advanced than her grade level. Through the inABLE's assistive Tech Labs, she was introduced to basic computer skills nine months ago, and is already competent in typing and browsing the internet, something most of her peers have not been able to do. She has also tremendously improved her reading and writing skills since joining the computer classes.
According to her Computer Instructor, Getrude, "Joy is proof that disability is not inability. She is clearly interested in ICT and STEM fields and with continued training, she can do so much better in no time and will be a role model to many other young blind and visually impaired learners who think it is almost impossible to master computer skills". Getrude is playing her role towards realizing an Africa fit for children as she is dedicated to helping special needs students like Joy mold their career interests around ICT towards an independent future.
Links: