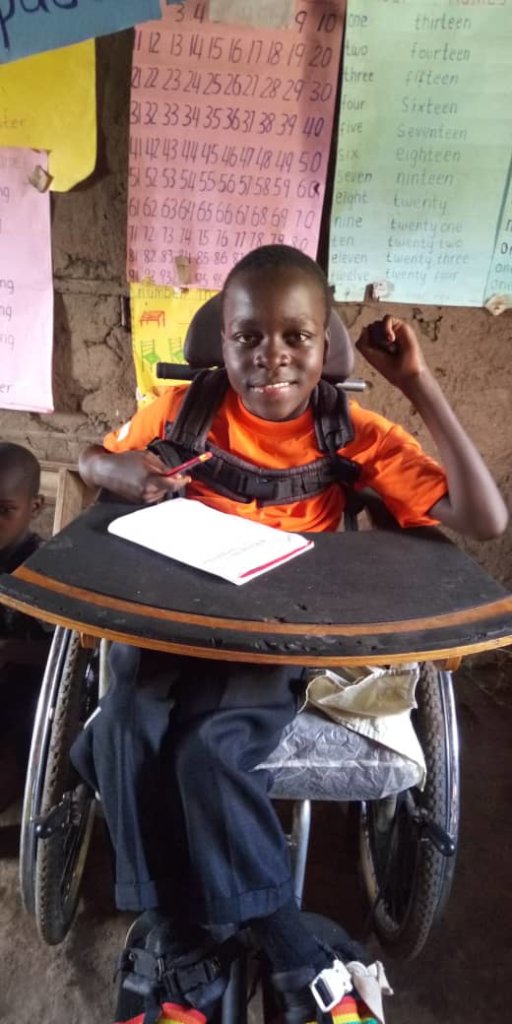 A Centre of Excellence is a team, shared facility or entity that provides leadership, best practices, research, support and/or training for a focus area. There is no such entity clearly identified within Uganda in relation to disability, which has a severe impact on the awareness and understanding of disability, limits inclusion and integration of people with disabilities into society and influences economic, social, education opportunities for children with disabilities.
Early Discrimination
In Uganda, children with disabilities are discriminated against almost from birth, denied access to early medical interventions from health facilities and neglect from families is more prevalent due to poverty levels and a distinct lack of knowledge on disability.
Approximately 13% of children in Uganda are living with a disability
In most cases, disability discrimination is accelerated by widespread community beliefs. People in Uganda see disability as a curse; they think something must be wrong with the family to produce a child with disability. This stigma runs through the whole community and causes fear and exclusion. Because of these negative beliefs, there is little engagement or investment into opportunities for children with disabilities and they are seen as having no potential for the future.
Contributing to, and confirming, these beliefs is a significant lack of role models for disabled people within Uganda. Communities are only used to seeing disabled people begging on the streets, or they become invisible because they are hidden away by families and do not actively contribute or participate in their community. There are no prominent people with disabilities in the media, business or sport and widespread digital poverty limits access to online information.
Impact on Education
These early discriminations and exclusions also have an impact on education; only 9% of children with disabilities attend primary school, further limiting future potential for employment, financial independence, and contribution to society. They are also denied the potential for interpersonal skills, initiative, and creativity. One of the most effective ways to eliminate the barriers facing CwDs is inclusive education, whereby every student, regardless of his or her background, ethnicity, religion, abilities, or disabilities, learns in the same classroom, where their peers see beyond the disability and change their own established mindsets.
Be the Change
For the past 7 years, Kyaninga Child Development Centre has been educating parents, caregivers, community members, healthcare workers and teachers to understand what disability is, what the causes are and how to care for and manage children with disabilities.
We train parents with the skills and knowledge to support their child and advocate for their future, providing practical skills to ensure they thrive, including positioning, feeding and communication skills and inclusion in all activities and preparing for school. This training has been proven to improve a carers quality of life by an average of 25%.
"The group sessions are very helpful because they help us not to feel alone. Imagine some of us you find you are the only one in the whole village with a child who has a disability …. It feels bad to hear your child being called names. I feel consoled when I meet with other mothers on these occasions, and we share what we are going through." (Mama Patience)
Workshops for healthcare workers and teachers provide participants with knowledge about identifying and managing children with disabilities, and practical skills and solutions to apply within their own settings. These workshops, which encourage open discussion and sharing of myths and stigmas, are a powerful tool to effect behaviour change amongst stakeholders and have resulted in increased confidence in engagement with families of disabled children and increased referrals for therapy intervention and enrolment into primary school.
"The training gave me an unforgettable experience because I never knew children with disabilities can make it in life and be able to participate. We saw a video clip of a child who had cerebral palsy and was able to go to school. It gave us hope and the strength to care for these children because now we understand it won't be wasted energy." Healthcare worker.
We also work alongside teachers to increase their capacity to have an inclusive, child-led learning classroom and can identify individual learning needs and create an individual learning plan for students with additional needs, thereby providing equal opportunities for children.
"I never had hope in these children, I used to think they were already wasted children and I couldn't care much, but now I understand that they can improve, and I also give the mothers hope." Teacher in primary school.
So… a Centre of Excellence
The goal of Kyaninga Child Development Centre is to ensure children with disabilities and their families have access to equal opportunities and thrive without stigma and discrimination in their communities using a holistic, community-based rehabilitation model. To do this more effectively and create lasting change, we are creating a purpose-built centre of excellence that will become a radiating beacon to show disability does not disqualify anyone from having equitable access to every aspect of life. Our centre will not only enhance our therapeutic effectiveness and ability to care for more children, provide practical help and information on human rights, access to education, adaptive equipment and assistive technology, and specialized therapy but also nurture self-advocacy to create a permanent shift in society about what disability is.
"We share the knowledge that we have been provided with to educate fellow parents, help other fellow parents' children by making referrals to KCDC so that they are able to get appropriate help" (Mama Simon)
KCDC has outgrown its current accommodations, which do not have all the facilities that we need to reach our own potential, including:
Multiple therapy rooms to support the increasing number of children requiring out-patient therapy interventions

Hostel facilities for families requiring longer-term rehabilitation or those from a long-distance

KCDC Education Hub, providing inclusive education best practice training for teachers and school administrators

Kyaninga Inclusive Model School – a demonstration of best practice in inclusive education

Conference/Training – to host regular training workshops for healthcare and community workers, local leaders, and other stakeholders.

Administration offices – increased office space for KCDC's increasing team members
"The project has brought light. The light it has brought is that no one used to care about children with disabilities, no attention was given, no guidelines existed. The project has changed that; the HCW training, the information posters and having a clear referral system. It has been positive for the district. It has made the HCW work easier, and they have gained confidence as they have been empowered by KCDC… The project has also put a smile on the face of the mothers with children with disabilities, I know that for sure. They were hopeless, our health care system didn't respond to their needs. This project has given them access to appropriate services." District Health Officer, Kabarole
Together, let's build an inclusive future for Uganda's children!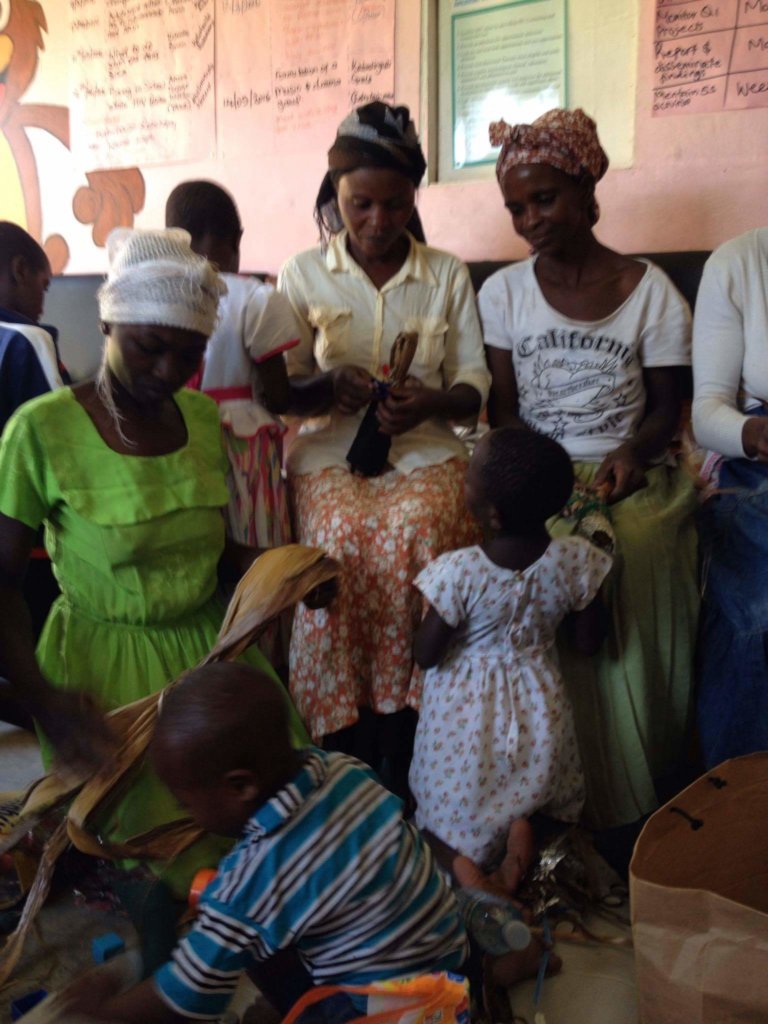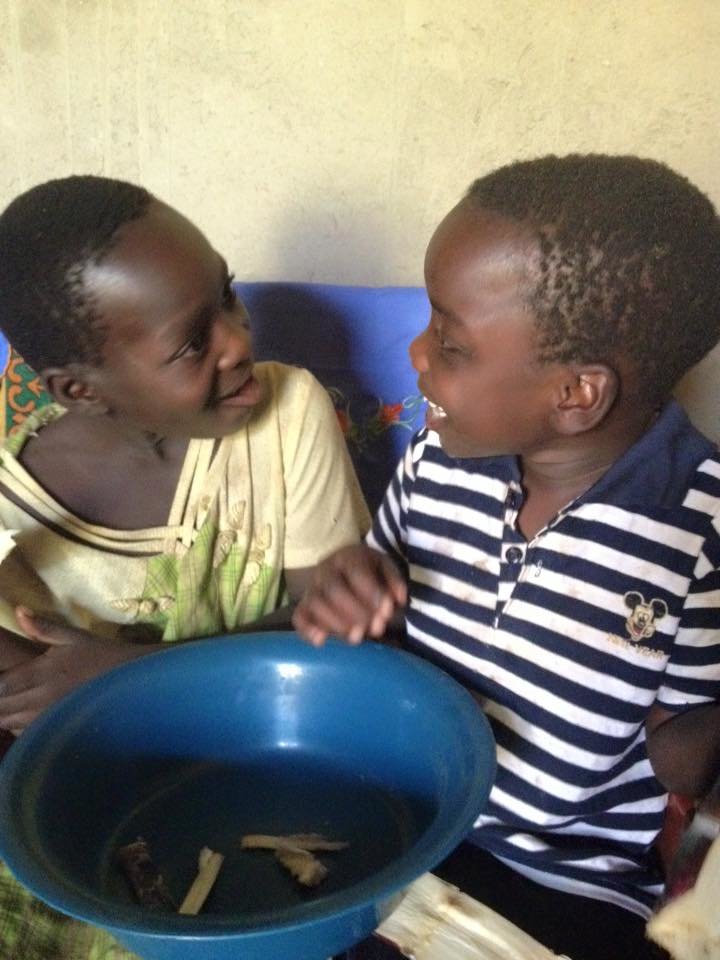 Links: